Flood: One year later: Part I
'All hell broke loose': One year post-flooding in Whatcom
County officials change emergency plans, procedures
November 16, 2022 at 5:55 a.m.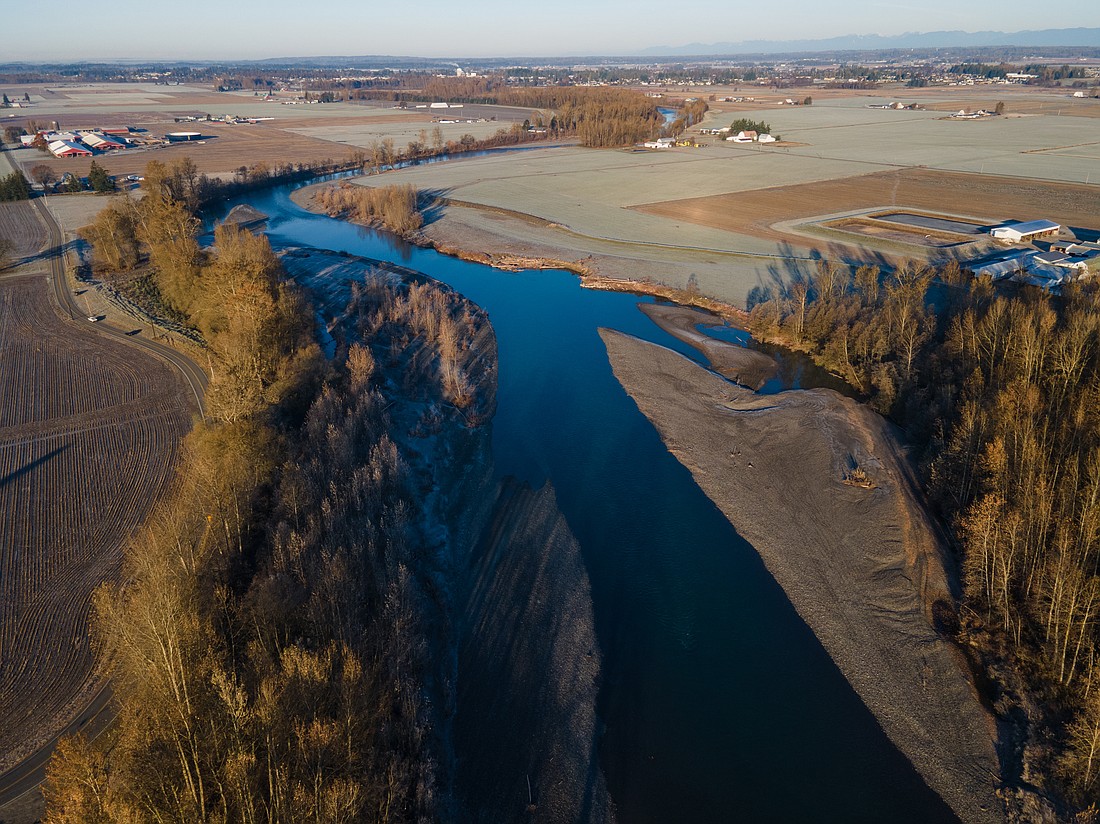 ---
---
Editor's note: Flood: One year later is a multipart series exploring how the devastating November 2021 flooding changed the lives of Whatcom County and Skagit County residents, as well as bodies of government, over the past year. From farmers to mayors, the historic flooding led to economic challenges, developing plans for the future and preparative measures. Today's story is an overview of the days before, during and after the November flooding and the lessons learned about emergency response and recovery.
EVERSON — Rain hammered the roof of Everson's public works facility on Robinson Street on Nov. 14, 2021. Everson Mayor John Perry was still there late Sunday night, stacking sandbags. He had spent all day at the facility, prepping for an impending flood. When the crowds picking up flood mitigation equipment started to dwindle, Perry filled his truck with sandbags and drove from home to home across his city and the nearby town of Nooksack, sandbagging as much as he could. 
That's when the water started rising. 
"All hell broke loose that night," he recalled from Everson City Hall earlier this month. "It was just chaos. The water levels hadn't even peaked yet, but we started getting calls from homeowners and people who needed to be rescued." 
Two floods, the first on Nov. 14 and the second on Nov. 28, devastated the rural Whatcom County region, damaging more than 1,000 homes and businesses, destroying roads, displacing thousands of families and claiming the life of 50-year-old Jose Garcia. 
Water in the Nooksack River reached "major flood stage" levels, with historic crests at 150.35 feet on Nov. 16. 
Recovery will take years, and costs have already topped $150 million. On the one-year anniversary of the first flood, more than 500 families are still working with disaster case-management services, waiting on resources and financial support that could still be months away. 
'All hell broke loose'
In the 72 hours after the first flood began, Perry, along with the county's search and rescue team, emergency responders, the fire department and volunteers, rescued hundreds of people trapped in their homes and cars. Mayors from neighboring communities in Whatcom County pitched in to help, but towns across the county were inundated and overwhelmed by the need. 
"Everyone got hit harder than we were anticipating," said Kyle Christensen, then-mayor of Sumas. "I put my cell phone number out on social media, and I was getting calls all through the night into the next day of people trapped in their homes. They had called 911, but they were in a queue to be rescued."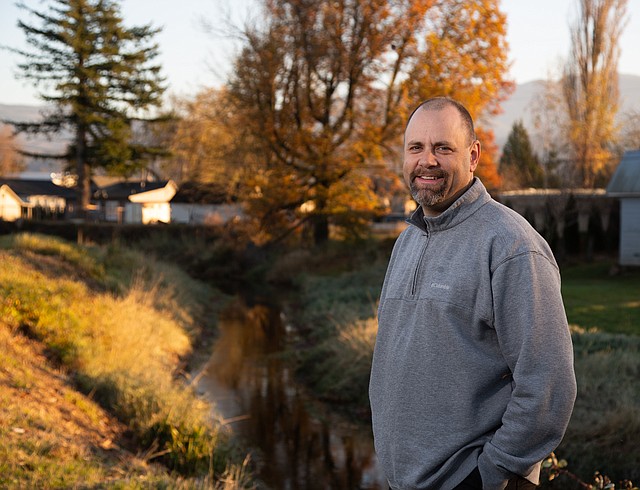 Christensen recalled taking a call from a Sumas resident stranded on the top floor of her home with her children, and trying to calm her as the waters kept rising. 
"She was crying, just screaming and sobbing," he said. "She just kept saying 'I don't know what else to do.'"
During the height of the first flood, Whatcom County Sheriff's Office estimated it had about 90 calls holding at any given time, Lieutenant Scott Huso said.
"That lasted for a good 24 to 48 hours," Huso told Cascadia Daily News. "All the local resources got overwhelmed so quickly."
Huso, who oversees Whatcom's search and rescue operations, said the extent of the flooding challenged the team, as well as other emergency responders across the region. 
"We have limited resources," he said. "We can call to other jurisdictions, and we do work with other jurisdictions. We help each other out. Problem is, if we're having major flooding up here, they might have flooding, too, and may not have the resources to send."
Several other counties in Washington, as well as across the border in British Columbia, were hammered by the floods. Skagit and Clallam counties, which historically worked with Whatcom during past major natural disasters or emergencies, were inundated with their own floods and evacuations.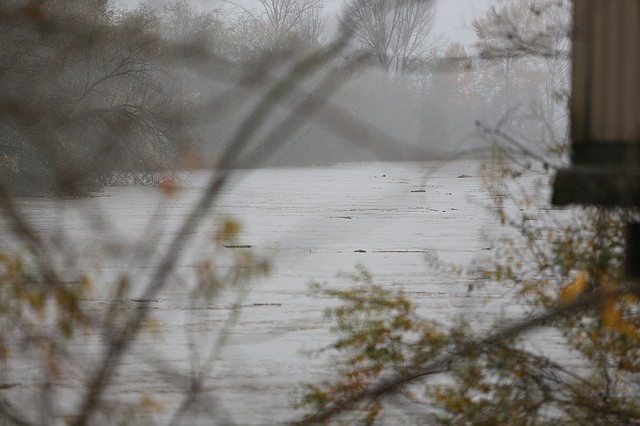 Witnessing devastation
In the weeks and months that followed, families began returning to what was left of their homes around Sumas, Everson and Nooksack. 
In Sumas alone, more than 85% of the structures in town were damaged, many of them unsafe and unlivable, Christensen said. 
"When people went back to their homes, they saw the devastation, they saw the damage, they saw the family heirlooms that are irreplaceable," Christensen said. "You start thinking about the financial impact because a lot of these homes and families had flood insurance … but some of them did not." 
Emergency support groups like the Federal Emergency Management Agency (FEMA) and the Whatcom Long Term Recovery Group, then known as Whatcom Strong, did what they could, providing financial assistance, clothes, blankets, shoes and food to those in need. 
Despite early efforts, there's still a long way to go. 
"When people went back to their homes, they saw the devastation, they saw the damage, they saw the family heirlooms that are irreplaceable." — Flood Recovery Manager Kyle Christensen
More than 2,000 families sought support and resources from the county, Christensen said, and 500 remain on a list seeking disaster case-management services. 
Christensen, who now serves as the flood recovery manager for the county sheriff's office division of emergency management, said many residents are still waiting on financial support from FEMA, which offered buyouts and help with home elevation costs. 
"The FEMA buyouts and elevations ... it takes a lot of time," he said. "We're being told that money won't be available until fall of 2023 at the earliest."
FEMA's financial support is typically just "a stopgap" on the way to full recovery, Ricardo Zuniga, the organization's external affairs officer said in April. 
"FEMA assistance is designed to meet people's basic needs, to make sure that they have a secure, safe and habitable place to live," Zuniga said. "It is not a replacement for insurance, and in most cases, it will not restore somebody's home to pre-disaster conditions."
In Whatcom County, FEMA awarded more than $4.4 million in housing assistance following the federal disaster declaration, though flood damage estimates for homes rang in around $45 million, Whatcom County Sheriff's Office Division of Emergency Management Deputy Director John Gargett said during a late February meeting.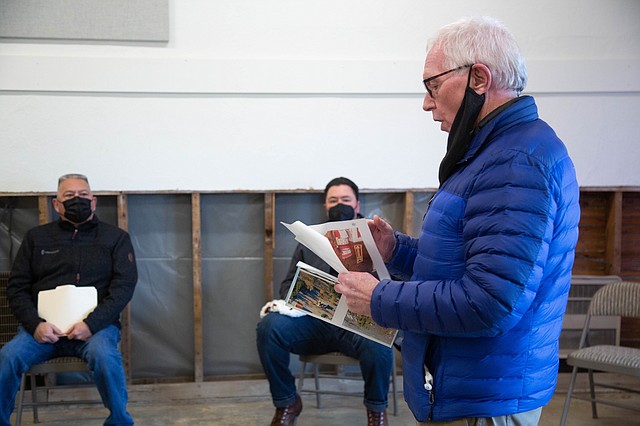 'Ready and prepared are different' 
Though Whatcom County had seen major floods before, including the 1989–90 floods and the 2020 Super Bowl Flood, officials agreed residents had never seen anything like the back-to-back devastation in 2021. 
In conjunction with recovery efforts, leaders have spearheaded new communication and warning systems, and developed new plans while preparing for the worst. 
"We have been working extensively since last year to revise and improve all of our systems, so we definitely have a better state of preparedness," Gargett said. "We have to ensure that we're as ready as we can be." 
The county had a steep learning curve, but has been able to enact new notification systems, install gates on impassable roads and prepare for future flood risks. 
"We learned a lot," Huso said. "We learned where the spots are where we're getting cut off. We learned who's getting cut off. We learned where the water is going. Now, we know where we need to stage [emergency responders] for quick responses."
Perry and Christensen applauded the ongoing preparation efforts, which have been in the works for several months, but Perry said there's only so much planning the county can do.
"Ready and prepared are different," he said. "We are prepared in the sense that we'll have a better plan going into place to get people out of harm's way, and for road closures and emergency shelters. But as far as being prepared to stop the flooding, to protect the community from the flood and property damage — not at this point."
He likened the efforts to preparing for a giant windstorm: Residents can prepare their generators and stock safe food and water, but "we can't stop the wind from coming," he said. 
Not a day goes by without residents approaching Perry with flood anxieties, afraid of more financial devastation and loss of life. 
"It's like post-traumatic stress; going through something really difficult and you don't want to go through it again, and you're looking for some level of assurance or hope that we'll be in better shape this year than we were last year," he said. 
Complicated solutions
Despite the recovery efforts and significant planning processes, Perry said the long-term mitigation projects necessary to prevent another catastrophe don't have immediate benefits. 
Though the county has implemented short-term repairs and fixes, including its new notification system for emergencies, some residents remain disgruntled and unnerved as flood season returns. 
Calls for major dredging and scalping projects along the Nooksack River have gained significant support in recent months, with hundreds of signatures on a change.org petition and frequent public comments at Whatcom County Council meetings.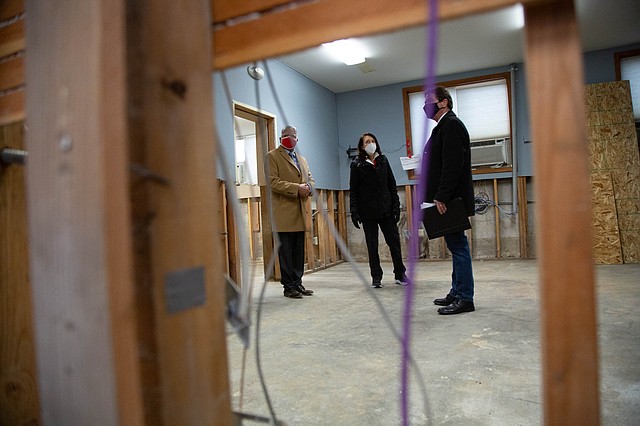 Dredging the river would require the county to remove millions of yards of sediment, carving deep into the channel. The county has ruled this out. Officials say there is little evidence a full-scale dredging would greatly reduce floodwaters in the future, and efforts could significantly harm the spawning grounds and populations of endangered salmon.
"Where do we put all that material, when we're looking at 3.5 million yards to make hardly any difference?" asked Roland Middleton, the county's public works special programs manager. "We're talking about the removal of several feet of riverbed for several miles. That equates to millions of yards of material, and it all has to go somewhere."
Middleton said calls to "go back to dredging" the Nooksack are misguided. 
"The Nooksack River has never been dredged," he said. "Sediment has been removed, but not the deep type of dredging." 
Earlier this year, the county completed a small pilot project, scalping a side channel near Everson in October. The hope, Middleton said, is that it will allow a bit more water and gravel to flow, preventing the larger spread of floodwaters. 
Other county leaders are considering alternative solutions, including dikes around Nooksack and Everson to divert rushing waters, and water storage projects such as levees and dams, which could potentially offset the county's recent summer droughts. 
In 1999, Everson explored a ring dike to channel flood water around the community, perhaps preventing major damage. At the time, the project carried a price tag of around $38 million to create flood storage for about 11,000 acre-feet of water between Everson and Sumas. Today, the same project would clock in at around $200 million, and the storage wouldn't handle the more than 40,000 acre-feet of water that flowed through the community in 2021. 
Community unites
Christensen had never seen support the way he did in the days that followed the first flood. 
"It was overwhelming," he said. "It was an overwhelming show of support for the flood survivors that did get affected, just to see the community coming together ... It made a huge difference for all of us." 
Perry and Christensen saw volunteers and farmers show up with massive equipment, rescuing neighbors and strangers alike while government groups struggled with the overwhelming need. 
"We're not doing this as a city anymore," Perry said. "We're looking [as a community]." 
Tomorrow's story details the historical connections between the Nooksack and Fraser rivers, and Sumas Lake.
---
Series credits
Reporter Julia Lerner covers environmental issues at Cascadia Daily News. She joined the staff from a remote Indigenous community in Northern Alaska, where she worked as an investigative reporter at the Nome Nugget, Alaska's oldest continuously-publishing newspaper. Lerner earned her master's degree in investigative journalism from the University of Maryland in December 2020.
Photographer Hailey Hoffman is a visual journalist and education reporter at Cascadia Daily News. She joined the team after two years as a staff photographer for The Astorian on the Oregon Coast and is a graduate of Western Washington University.
Editor Audra Anderson is the assignment editor at Cascadia Daily News. She previously worked for Wahpeton Daily News in Wahpeton, North Dakota, as a reporter, then assistant managing editor. There, she honed her reporting, editing and design skills in a small, but capable, newsroom.