Flooding
Sumas resident faces 'a nightmare' after 2021 floods
Canceled insurance contracts mean higher costs, lesser coverage
April 20, 2022 at 4:55 a.m.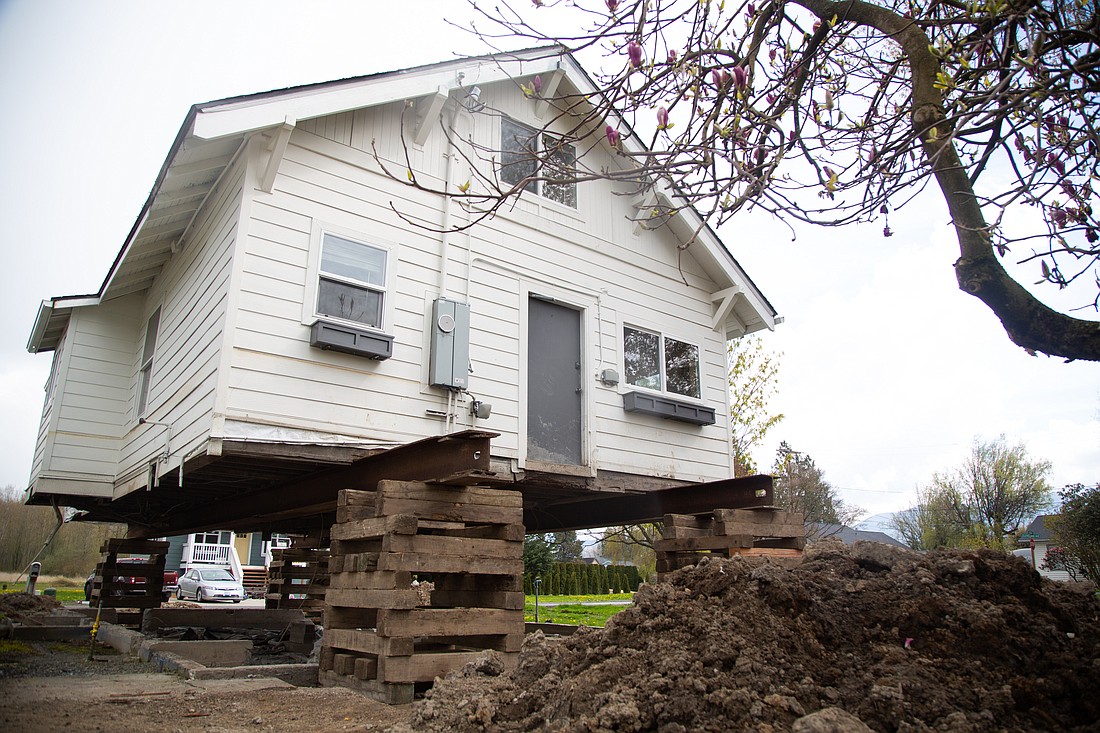 ---
---
It's been more than five months since Nicole Miller lost her Sumas home. 
The two-bedroom, one-bathroom house with flower beds and lawn chairs in the backyard wasn't quite washed away in last year's floods, but with 3 feet of standing water inside the house and 4-and-a-half feet in the garage, the home has been unlivable since Nov. 13, 2021. 
"Everything in our house was completely destroyed," she said. "All of our personal belongings, gone. Everything had to be gutted, torn out, thrown away." 
The flood was just the beginning of Miller's nightmare, though. 
Today, she's more than $100,000 in debt and only inching closer to living in her own home again while fighting tooth and nail with her former flood insurance provider, the Federal Emergency Management Agency (FEMA) and the National Flood Insurance Program (NFIP). 
Like many other flood victims in Whatcom County, she faces insurance rate hikes, high contractor bills and months of displacement.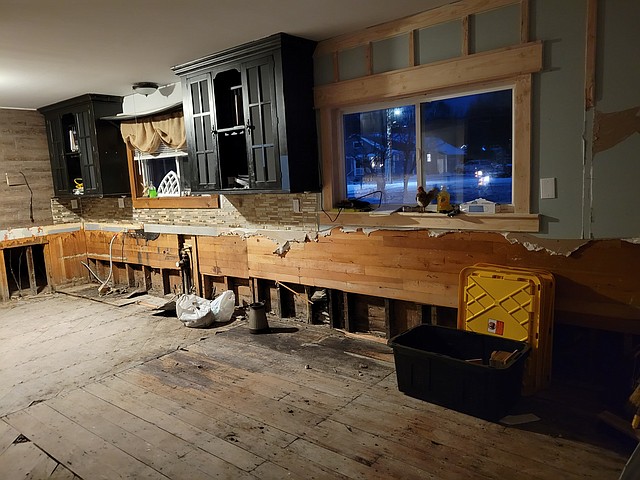 Miller began filing claims with her private flood insurance provider, the Homeowner's Catastrophe Insurance Trust, to help cover the cost of damage, as well as living expenses, while she couldn't live at home. 
They responded by sending a property assessor and canceling her contract, leaving her with very few flood insurance options in a region where flood insurance is mandatory for homeowners. 
Miller isn't the only one who lost flood insurance following November and December's historic flooding. 
Several other families shared similar stories on social media, reporting their insurance contracts were not renewed and the NFIP option was double what their private insurance cost.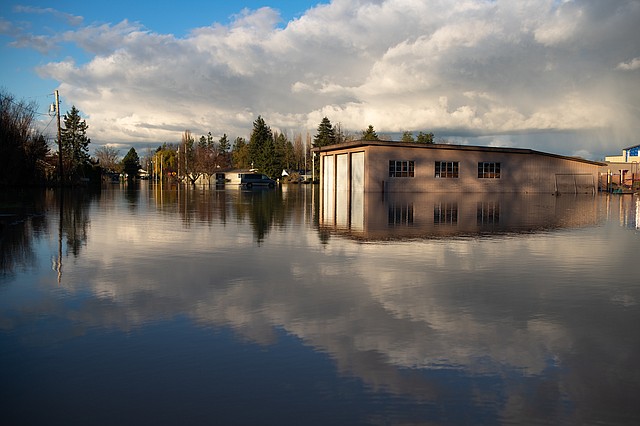 The federal flood insurance option, provided by the NFIP, is designed to provide access to flood insurance coverage in communities that mandate it, like the Special Flood Hazard Area that Miller lives in. By nature, though, the policies have low coverage limits and offer very little support. 
"We went from about $1,075 every single year, now up to $2,133 every single year, so it's doubled and the coverage is about half as much," she said. "It's very limited and doesn't really cover a whole lot."
The NFIP was written to cover only $100,000 in interior damages and up to $250,000 for building and structural damages for a single-family home like Miller's, who lost well over the $100,000 contents cap, including priceless memorabilia. 
"There were things, tokens, that I might have tried to clean up," she said. "I lost all my wedding photos, my baby photos of my son. I lost my marriage license. I lost my son's birth certificate, car titles. I lost everything."
The cost of NFIP coverage changed this month, too, with several households in Whatcom seeing a significant increase in costs following the implementation of the new "risk rating 2.0" policy. 
FEMA representatives say the new policy will be property-specific and risk-based, meaning those in areas with frequent flooding events like Sumas are likely to pay more for their NFIP insurance per year. More than 42% of Whatcom County residents on the NFIP plan will see an increase in their flood insurance costs over the next year. The majority, 688 residents, will experience an increase between $0 and $10.
Other financial support designed to help families after a disaster, such as grants and awards from FEMA and the Small Business Administration, can be challenging to access.
"FEMA just denied us any support," Miller said. "Five months after the fact and I can't fix my house even if I wanted to."
In January, President Biden approved a federal disaster declaration in the county, pushing extra funds and support into the county while opening a 60-day window for locals to apply for FEMA assistance.
However, FEMA financial support is typically just "a stopgap" on the way to full recovery, said Ricardo Zuniga, the organization's external affairs officer. 
"FEMA assistance is designed to meet people's basic needs, to make sure that they have a secure, safe and habitable place to live," Zuniga said. "It is not a replacement for insurance, and in most cases, it will not restore somebody's home to pre-disaster conditions."
In Whatcom County, FEMA awarded more than $4.4 million in housing assistance following the federal disaster declaration, though flood damage estimates for homes rang in around $45 million, Whatcom County Sheriff's Office Division of Emergency Management Deputy Director John Gargett said during a late February meeting.
"We don't want to sound like we're wagging the finger," Zuniga said. "It's just a nice learning moment. If you've got the opportunity, [flood insurance] is a good investment to protect your property and your family's financial future." 
Miller had flood insurance, but after filing two claims in two years — one in early 2020 and another in November — her private provider opted to not renew her contract. 
Zuniga said the aftermath of a catastrophic flood like this can be challenging on all fronts, not just financially. 
"The president didn't declare an inconvenience, he declared a disaster," Zuniga said. "This is the worst thing that's probably ever happened in some of their lives."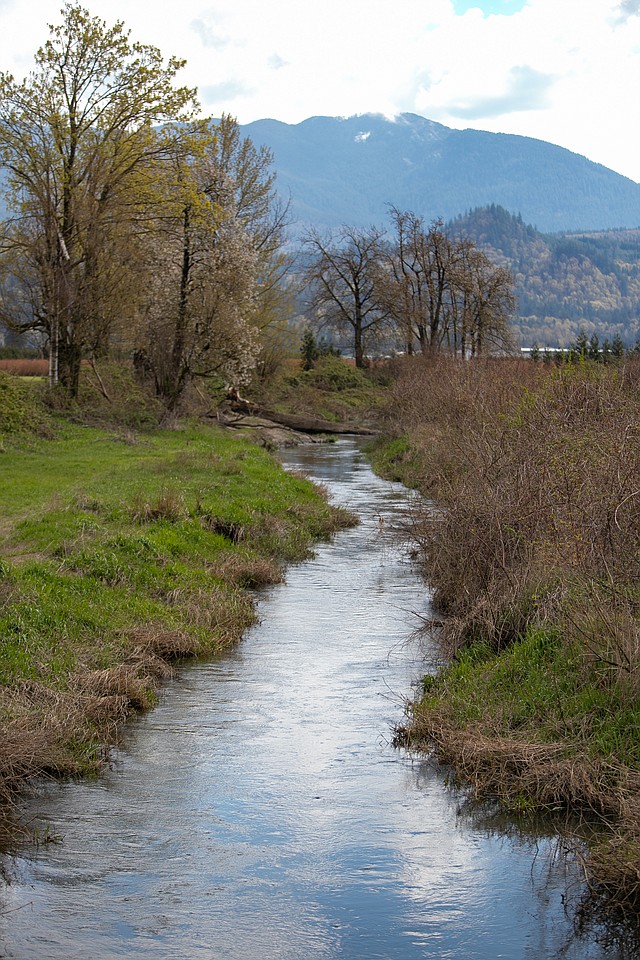 Miller's house was hoisted up on 6-foot stilts April 12 and is waiting for new countertops, wiring, floorboards, walls, stairs and everything else she lost.
Her husband, child and three pets eagerly await a move-in date. They're currently living with Miller's mother and step father in Nooksack. 
"They have 19 grandkids and nine children, and they're the hub for a lot of things," Miller said. "You're trying to deal with your own stresses too, which are not easy because you're trying to build back your house and you're trying to make things make sense, but you're living in someone else's space and no matter how accommodating people are, it's still not just yours."
Miller said they may be able to go home toward the end of July, but that's only if the new foundations can be laid, stairs installed and inside refinished. 
"Those are the best-case scenarios, and we know that anything is not 'best case scenario' when it comes to what we've been dealing with," she said. "I'm optimistic, but I know it's probably not realistic."