Basketball
Western women's basketball in retrospect
Vikings find success in 2022–23, look to grow
March 14, 2023 at 5:00 a.m.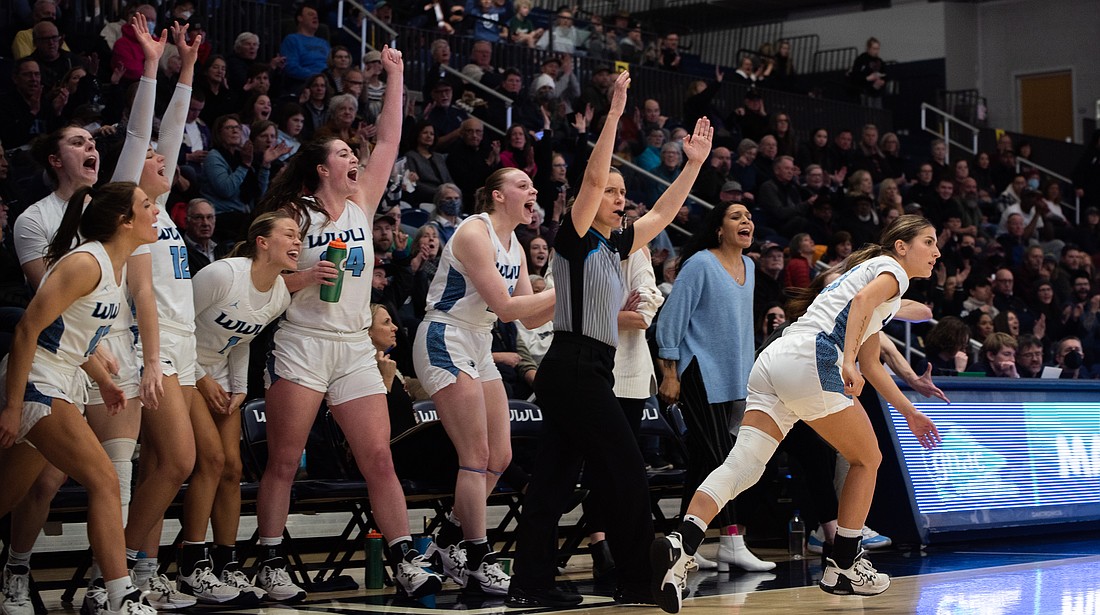 ---
---
Armed with experience and chemistry entering the 2022–23 season, Western Washington University women's basketball was poised for another successful run. And a successful run is what they got.
The women captured their second consecutive Great Northwest Athletic Conference regular season championship before claiming their third GNAC tournament title in program history. 
The Vikings concluded another 20-win season after losing in the first round of the NCAA Division II West Region tournament on March 10. 
In the regular season, the Vikings ripped off a 22-3 overall record while spending each week bouncing around the top-15 spot in the national rankings.  
In November, they lost by one point to Azusa Pacific University — which eventually ended the Vikings' season at regionals — and then twice to Montana State University Billings, which Western exacted its revenge against in the GNAC championship game. 
The 2022–23 edition of Western women's hoops had big shoes to fill after its finish as national runners-up last season. The Vikings only lost three seniors from that team, and among its nine returning players were five seniors, three of whom became stalwarts in the starting rotation.  
Junior guard Brooke Walling continued her breakout campaign from last season to lead Western in scoring, ending the year averaging 13.6 points per game. She also led the team in average rebounds, assists, steals, blocks and was second in shooting percentage. 
Walling was named to the Division II All-Region first team, All-GNAC first team and was crowned GNAC tournament MVP. 
Senior guard Avery Dykstra, a Lynden Christian alum, put a punctuation mark on her collegiate career and became the second-most honored Viking of the season. She became the first Viking in program history to win back-to-back GNAC Defensive Player of the Year, and was selected to the All-GNAC first team and All-Region second team.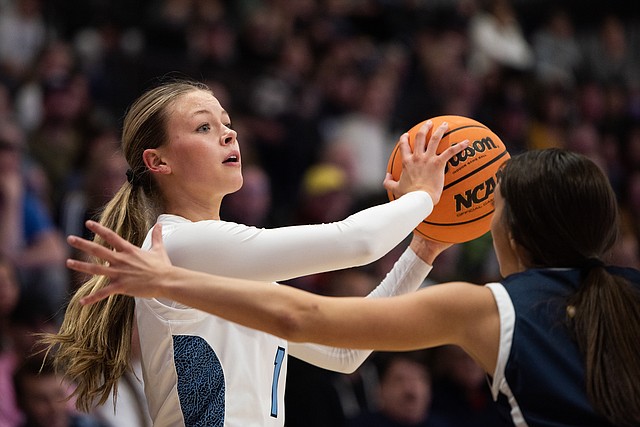 The senior averaged 7.7 points, 2.8 assists, 0.9 blocks and 0.9 steals per game. 
One of the Vikings' greatest strengths this season was their depth. Seven players averaged seven or more points per game and no player averaged more than 30 minutes per game.
Post-game interviews were spent praising their teammates' abilities to spread the ball around or raving about how well the team gelled together. 
Western's defense was the other cornerstone. The team only allowed an average of 58.9 points per game to opponents, which resulted in a GNAC-leading 15.4-point scoring differential. 
Despite their successes on paper, the Vikings were plagued by injuries all season long. Walling, senior guards Mollie Olson and Monique Fierke, and senior forward Katrina Gimmaka dealt with nagging injuries.
While Western's defense kept them in games, the offense sometimes took a while to get going, which is how the team ultimately met its demise in regionals.
The Vikings found the most success in mismatches, often stemming from opponents worrying about Walling, which allowed them to find buckets from a variety of other players. MSUB and Azusa Pacific had personnel that could deal with switching on defense while guarding Walling, causing the Vikings fits offensively.
Impact returners
With five seniors on this year's team, the 2023-24 season should see a fresh mix of starters and role-players on the floor. 
Sophomore forward Truitt Reilly hauled in the second-most rebounds (197) on the team this season while averaging 18.5 minutes on the floor each game, making her the team's most efficient rebounder. If she can find a way to stay out of foul trouble — she recorded a team-high 76 fouls this year — the 6-foot-2 center will be a menace opposite Walling in the post. 
Western's other top 3-point shooters, sophomore guards Riley Dykstra and Maddy Grandbois, will also be coming back. 
Grandbois boasted a team-high 1.9 assist-to-turnover ratio, good for seventh in the GNAC. Her tireless in-your-face defense complemented Dykstra well.
In junior guard Stephanie Peterson's first year at Western after transferring from Cameron University, she recorded 18 steals and 17 blocks while averaging only 13 minutes per game behind a deep rotation of Vikings guards.  
In her last season at Cameron, she was named the Lone Star Conference's Defensive Player of the Year and recorded 13.3 points and 2.8 steals per game. The 5-foot-10 guard displayed some of the best handles on the team this year and will surely benefit from logging more minutes, in addition to having a year's experience in the program. 
Three freshmen, guards Marsani Cannon and Ellee Brockman and forward Jadyn Watts, redshirted this season and will look to claim minutes after spending the season getting acclimated to collegiate hoops. 
Watts, an athletic forward from Seattle, had a unique opportunity to travel with the team while redshirting this season. 
"She's really come a long way this year," Western coach Carmen Dolfo said about Watts. "I am excited for her. She's got still lots to learn, but she's taken a huge jump this year." 
Recruiting trail
The new class of Vikings has yet to be filled, but one letter of intent has been signed as of March 19. Demi Dykstra, a guard from Lynden Christian, is the first signee to the squad before the next season. Dykstra — cousin to Avery and forward Riley — will take one of four spots Western is looking to fill, Dolfo said. 
In addition to Dykstra, Dolfo said the Vikings are looking to add some more depth in the post. Walling, Reilly and Watts are the only non-guards returning to Western's roster.