Basketball
Western senior nabs second-straight Defensive Player of the Year award
Avery Dykstra one of three Vikings to receive honors
March 1, 2023 at 5:53 p.m.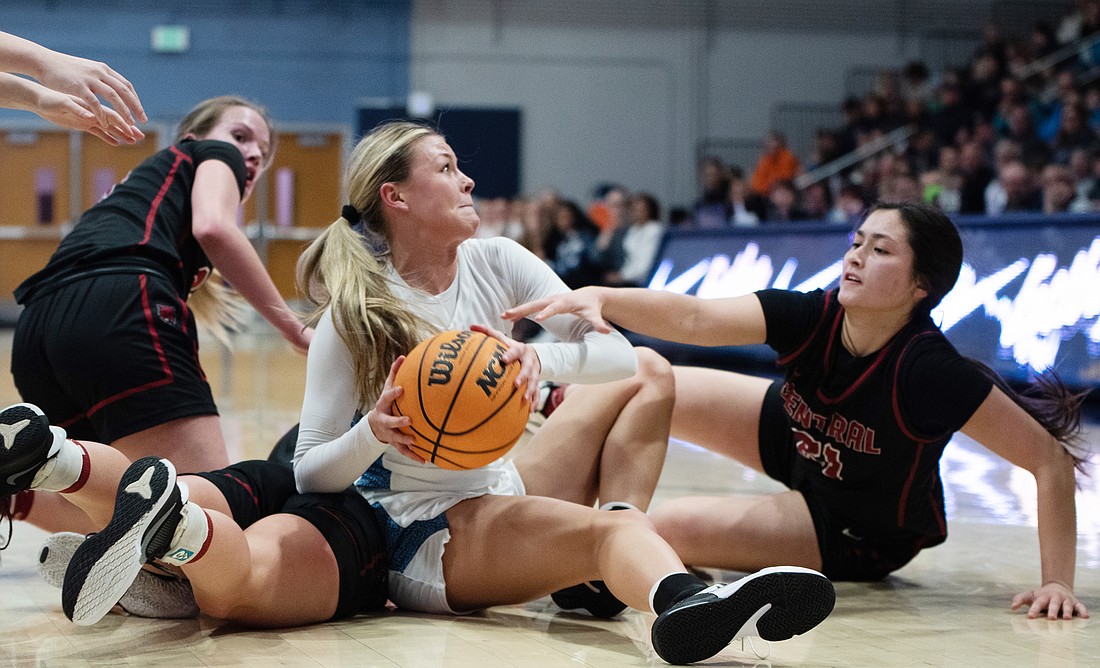 ---
---
Avery Dykstra, a senior guard for Western Washington University women's basketball, was named the Great Northwest Athletic Conference Defensive Player of the Year for the second season in a row, Western Athletics announced March 1. 
The Lynden Christian alum leads a stingy Viking defensive unit, which held opposing shooters to a conference-low 35.2% shooting percentage in the regular season. 
Dykstra, a tenacious defender both around the perimeter and in the paint, blocked 0.9 shots per game, first in the GNAC among guards and ninth overall.  
The 5-foot-10 Dykstra accrued 118 steals, 65 blocks and 706 points through her five-year Viking career, which continues through this postseason. 
Dykstra also was a unanimous selection to the All-GNAC first team. Western junior forward Brooke Walling joined her on the first team, also as a unanimous selection. 
Walling is a dual threat on both ends of the court, where she averaged 13.4 points and 9.2 rebounds (second-highest in conference). The 6-foot-3 post also has the second-most blocked shots in the conference and her 3.4 assists per game is ranked fourth.
The forward shot 57.4% on the floor, second in the GNAC only to teammate and senior forward Katrina Gimmaka, who shot at a 58.3% rate. 
Gimmaka was selected to the All-GNAC second team to round out Western's honors. Her breakout season included averaging 10 points and 4.3 rebounds per game. 
The Nooksack Valley product's lethal shooting was a cornerstone of the Viking's offense. Gimmaka shot 60% or higher from the field 10 different times. That was highlighted by a perfect 8-for-8 outing against the University of Alaska Anchorage in December 2022 and a season-high 24-point performance shooting 73.3% against Western Oregon University in February. 
The Vikings will play either No. 4 Alaska Anchorage or No. 5 Seattle Pacific in the GNAC Championships tournament semifinals at 7:30 p.m. Friday, March 3 at Sam Carver Gymnasium in Bellingham.