Basketball
Western star makes Bellingham home, racks up awards
Brooke Walling keeps dominating after 2022 championship run
January 18, 2023 at 5:55 a.m.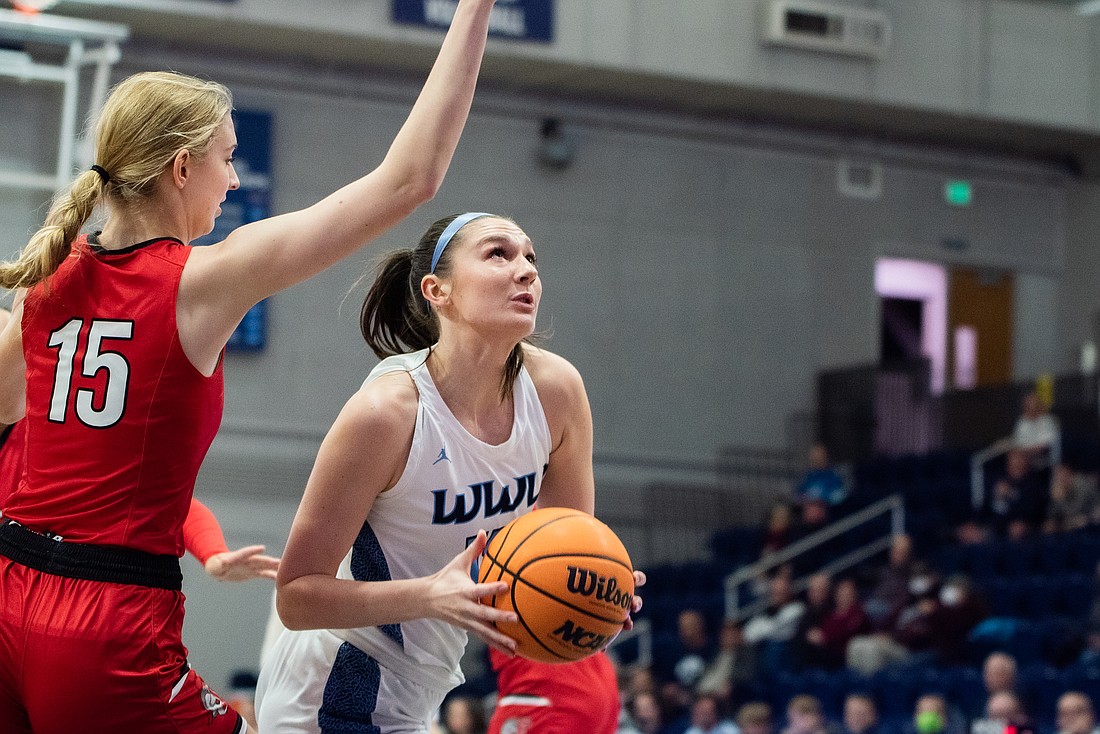 ---
---
Brooke Walling didn't always love basketball. In fact, she used to not like it at all.
In first grade, her dad signed her up for a YMCA league.
"I hated it, like, I cried and told him 'I don't want to go back,'" Walling said. "But he made me go back."
It's a good thing he did.
The 6-foot-3 forward is averaging a double-double for the 13-1, No. 6 nationally-ranked Western Washington University's women's basketball team — 14.6 points and 10.1 rebounds — as of Jan. 14. 
She has blocked 31 shots (2.2 per game) and is on pace to more than double the team-high 27 blocks she had last season.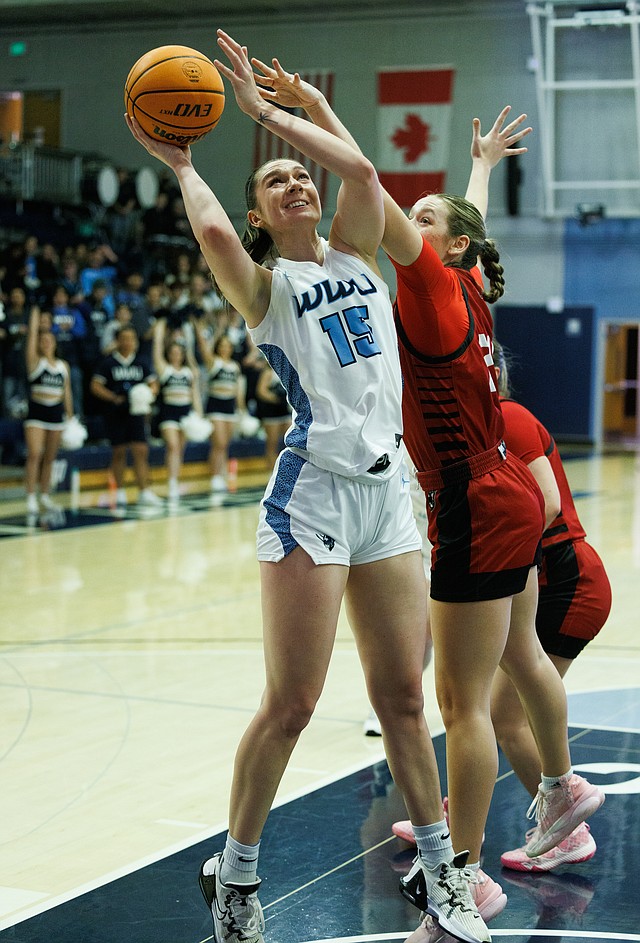 Walling earned MVP honors at both the Lynda Goodrich Classic and West Region Crossover Classic tournaments this season. Last year, she was named the NCAA Division II West Regional All-Tournament MVP. Most recently, she was awarded GNAC Player of the Week for the week of Jan. 2.
An adept scorer, Walling is constantly a threat in the paint, has a consistent mid-range jumper and can cash in from beyond the arc. 
Walling began taking basketball seriously in middle school. The Vancouver, Clark County, native then became a centerpiece of the Prairie High School girls team while also playing Amateur Athletic Union (AAU) ball.
She led Prairie to a 25-2 overall record as a senior in 2019, winning the 3A state championship over Mt. Spokane. Walling was selected as the 2019 3A State Player of the Year.
After an illustrious high school career, she headed to Fresno State. In two years with the program she averaged 2.5 points per game and recorded 48 blocks across 56 games.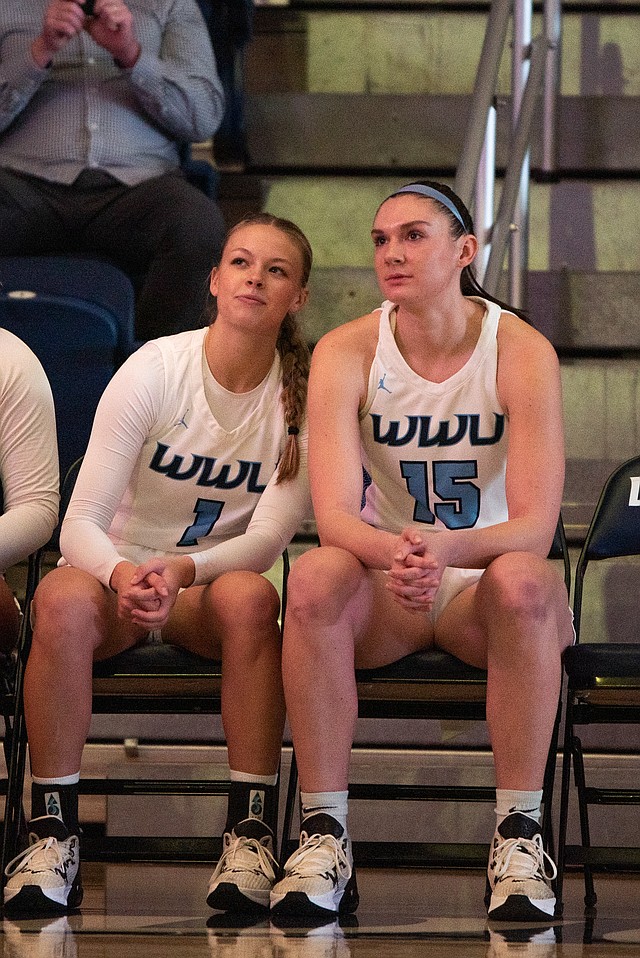 Despite getting along with her teammates and coaches, she said she was getting to the point where she was simply not enjoying the game anymore. It was then that she confided in Western redshirt freshman guard Mason Oberg about her situation. Oberg informed Walling about Western's program, sparking her interest in Bellingham.
Walling met Oberg playing AAU basketball in middle school, and they have remained friends since. They are now roommates in a house that has become a hub for the women's team when not in Sam Carver Gymnasium.
"We had a good relationship beforehand," Walling said of Oberg. "But after deciding to come [to Western], that friendship and, like, the relationship that we have has just grown even more. We just have the best time and we spend so much time together."
Walling and Fresno State lost a nail-biter in the 2021 Mountain West Conference championship, where she recorded one rebound and three blocks in 16 minutes and change, and it was solidified in her head that something had to change.
"I was like, 'I don't think this is working anymore,'" Walling added. "[Transferring] was always in the back of my mind, but it was official once we were actually done."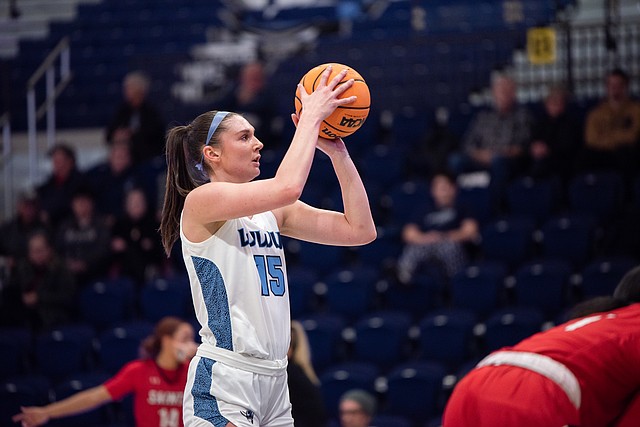 NCAA athletes aren't allowed to talk to other schools about transferring until they enter the transfer portal after the end of the season. She received a call from Western head coach Carmen Dolfo almost immediately after entering the portal, Walling said.
Dolfo has a laundry list of praises for the post, but above all, it's Walling's team-first mentality that stands out, Dolfo said.
"She doesn't care who does it, she doesn't care if she does it, she just wants what's best for the team," Dolfo added. "She's an amazing person."
Dolfo also said Barbara Upham, an honorary coach with the team this year, explained Walling's playstyle best: "She plays like she's solving a math problem."
Walling, a math major, hopes to teach the subject after graduation. Alternatively, she wouldn't mind playing professional basketball overseas.
"I think that's such a cool opportunity to be able to continue to play basketball while seeing the world," she said.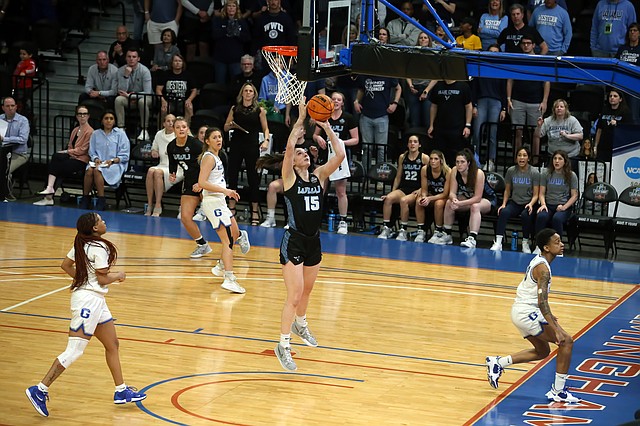 But before then, she has the rest of this season and an additional year of eligibility left on the table.
The Vikings have 11 games left in the regular season. As the reigning national runner-ups, the team has a target on its back. But that hasn't deterred them from putting together a 13-game win streak to lead the Great Northwest Athletic Conference as of Jan. 14.
Almost a year removed from the national championship loss, that run still sits with Walling.
"As time goes on, I get more proud of us because we made it so far," she said. "It still stings a little bit, and I think it forever will … but I think that's what's carried us so far this year."