Places & Things
Places & Things: September 2022
Pepper Sisters to close until December
September 1, 2022 at 10:31 a.m.
|
Updated September 29, 2022 at 10:07 a.m.
---
---
Places & Things is updated regularly throughout the month with new business openings, closings and changes.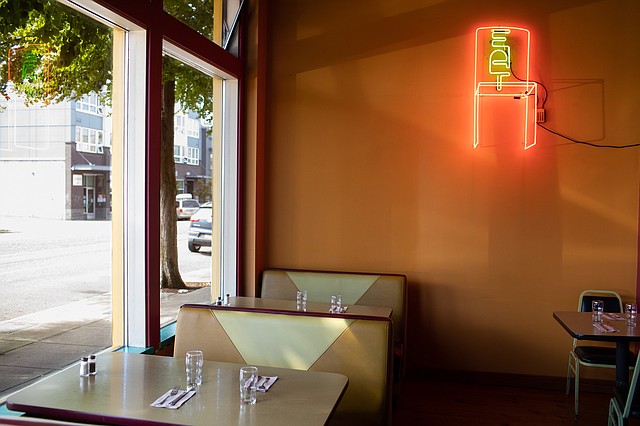 Pepper Sisters, which has dealt with staff shortages and shifting hours this summer, is taking a fall break. The restaurant at 1055 N. State St. in downtown Bellingham says it will close starting Oct. 3 and plans to reopen in December. "During the closure, we will be doing some projects and sprucing up, as well as dealing with staffing transitions and taking a much-needed break," the eatery wrote on Facebook. 
Her Connection Hub has reconnected in a new location. The coworking space for women is now at 315 Lakeway Drive in the York neighborhood of Bellingham, moving from 1329 N. State St. downtown. In addition to open desk spaces, the new site has furnished private offices for rent plus a large event space, meeting rooms and a media room for community rental and use.
Bare Bones Bar-B-Q closes up shop after Sept. 29. In a social media post, Grillmaster Kelly Norton said he's moving back to Pennsylvania and is shutting down the Bellingham food truck at 900 Iowa St. after nearly 12 years. 
Bellingham's WinCo Foods is reducing its daily hours. The grocer at 300 E. Bellis Fair Pkwy. said on Facebook that starting Sunday, Oct. 2, it will be closing nightly from 1 a.m. to 5 a.m. The store had been open around the clock.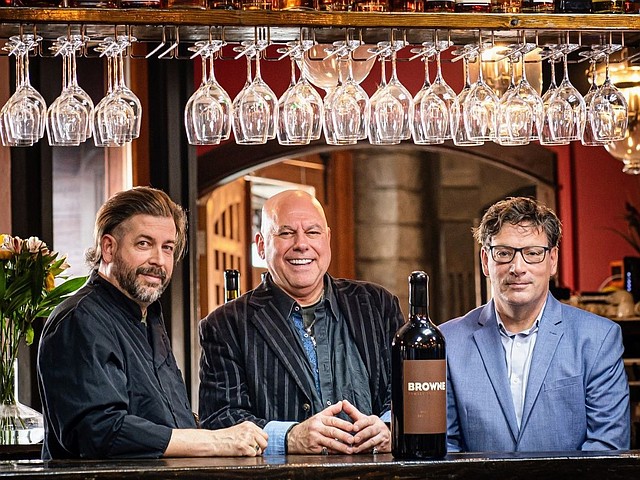 Ferndale's Leader Block restaurant is reopening, but with a new name and new look. The Leader Block Trattoria & Bar opens Sept. 30 at 2026 Main St. after its predecessor, the Leader Block Wine Co. & Eatery, closed in early July for remodeling. An announcement describes the updated Leader Block as having a rustic Northern Italian traditional menu, a larger bar and "enhanced" private dining rooms. 
Fairhaven Pediatrics is holding an open house Oct. 1 & 2 from 10 a.m. to 3 p.m. to mark the new clinic's opening at 1100 Larrabee Ave. Its Facebook page describes it as "the only private practice pediatric clinic in Bellingham." Among its non-medical features are "exam room murals and pieces of art throughout the clinic, showcasing local artists."
Whatcom Land Title Co. is opening its fourth branch on Oct. 3, this one at 5616 3rd Ave. in Ferndale. The locally owned title insurance and escrow company has existing offices in Bellingham, Blaine and Lynden. The company said the Ferndale branch will be managed by Dave Paulette, title manager for all of Whatcom Land Title.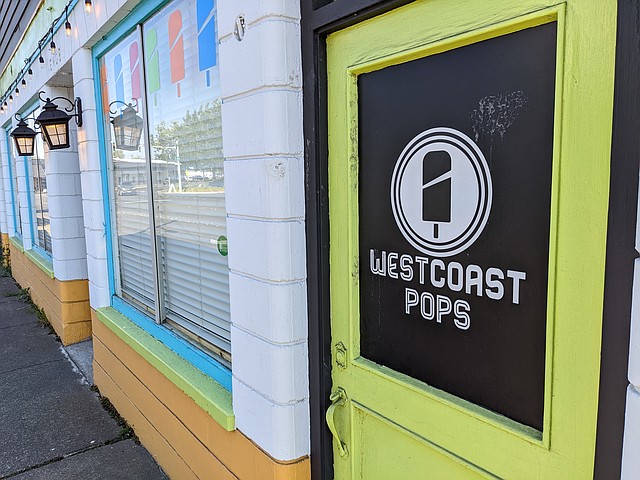 Whither West Coast Pops? In July, the Bellingham maker of gourmet popsicles posted on Facebook that it was looking for a new owner. Now, its Facebook page is unavailable, its Instagram is gone and even its website at westcoastpops.com has a generic "Looks Like This Domain Isn't Connected To A Website Yet!" notice as of Sept. 23. A handwritten sign on the door at its 2010 N. State St. headquarters reads, "Closed for the off-season. See you next Spring." Emails sent to the company asking for its current status bounced. 
Western Washington Medical Group opened a Bellingham clinic at 470A Birchwood Ave. on Sept. 12, its first in Whatcom County. The new specialty care center provides cardiology, pulmonary and sleep medicine services. WWMG, which is based in Everett and has served Snohomish, Skagit and Island counties, was established in 1993 and said in its announcement that it's "the only locally-owned multi-speciality medical group in the Puget Sound region."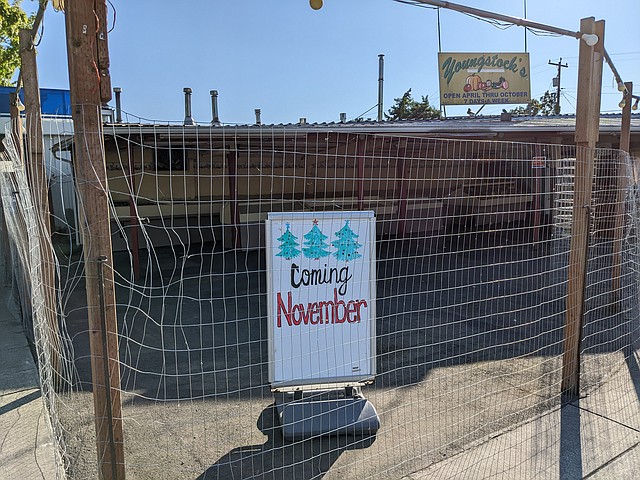 Sign of the (upcoming) season at Youngstock's Nursery & Produce: the shuttered corner stand in Bellingham at 2237 James St. now sports a sign with three decorated Christmas trees and the words, "Coming November." The Sunnyland neighborhood fresh-fruits-and-vegetables staple closed in late June after a retirement sale marking 50 years in business; a holiday pop up was promised and now appears imminent.
Echo Gallery Gifts has officially opened at 1200 Harris Ave., suite 309 next to the Black Cat cafe in the Fairhaven neighborhood of Bellingham after a summer soft opening. The small, family-run gift store is by the Echo Chernik art gallery. Chernik said she hand picks "everything in the gift shop, generally from other artists that I know and admire," including works by local artists and handpainted Ukrainian glass holiday ornaments.
Bellingham Baby Company plans to close its physical store at 100 5th St. in Lynden effective Oct. 1. In a Facebook post, the retailer said a clearance sale is underway now and after the storefront closes purchases can still be made online "with free local delivery in Lynden and easy local pickup."
Blaine's The Rustic Fork said it has temporarily closed "for an undetermined time frame." The restaurant at 442 Peace Portal Way wrote on social media the cause is "a lack of staffing, supply and cost increases of products, a below average summer season and the border still with restrictions and travelers crossing hesitations." 
Little Oasis Kabob House at 4260 Cordata Pkwy., suite 108 in Bellingham permanently shut down on Aug. 31, announcing the news briefly on Facebook the same day. It gave no reason.
Goji Bistro at 4260 Cordata Pkwy., suite 105 has temporarily closed for what it said is "kitchen maintenance," with plans to reopen on Oct. 4. Earlier, according to state records, the Bellingham Asian fusion restaurant discontinued its beer and wine license due to what one staff member said in August was a change of ownership and a need to get the license reissued.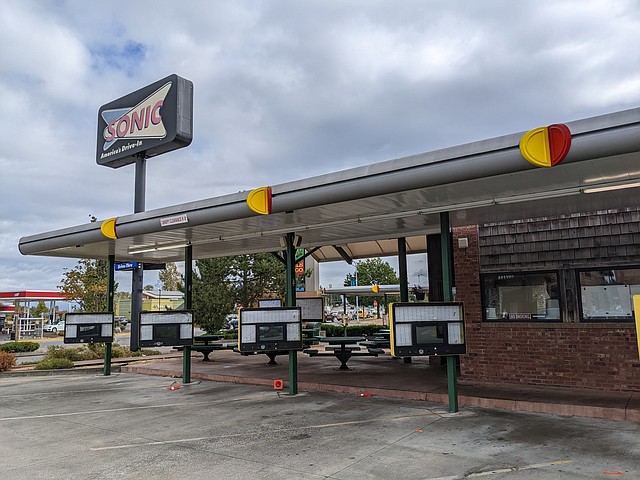 Sonic Drive-In in Ferndale has closed. Signs taped to the doors and order screen read, in part, that the closure is effective "until further notice. We are transitioning to new ownership." Sonic's corporate website lists the location at 1851 Main St. as "temporarily closed," along with Sonic restaurants in Poulsbo, Renton and several in Eastern Washington. Sonic's headquarters has not responded to emails asking for a reason for the closures or if the shutterings are permanent.
The national chain Happy Lemon has opened a Bellingham location serving bubble tea at 1155 E. Sunset Dr., suite 105 in Sunset Square. The grand opening is set for Sept. 17-18.
Muto Ramen & Sushi, which said it was temporarily closing on Aug. 17 for remodeling and would be "back in September," has permanently shut down in Bellingham at 105 E. Chestnut St. A Facebook post doesn't explain why, simply saying, "Thank you for your support all these years! Please come see us at Muto Lynnwood, and Muto (Take out) in Ravenna Seattle!"
A new specialty medical practice opens its doors at 2101 Cornwall Ave. in Bellingham on Sept. 20. The Diabetes, Osteoporosis & Weight Loss Center specializes in prediabetes, diabetes, metabolic syndrome, weight management, osteoporosis, osteopenia and bone health. In a news release, Drs. Alexander and Sandhya Gelou said they want to help increase patient access to specialized healthcare locally. 
PeaceHealth Medical Group announced it has added two new endocrinologists to its Bellingham specialty clinic. Dr. George Ang and Dr. Jennifer Clark now practice at the PeaceHealth Cordata South clinic at 4465 Cordata Pkwy.
Serene Footfalls holds its grand opening at 1200 Dupont St., unit 2A in Bellingham on Sept. 22 from 4 to 7 p.m. The reflexology practice, focused on feet and stress relief, is run by Michele Nagy, a state-licensed reflexologist and massage therapist.
Mystery Thrift opened its new Bellingham location on Sept. 3 at 1215 Commercial St. downtown. The thrift store began with a Ferndale shop at 1920 Main St. that remains open. The "mystery" part apparently includes a changing word that, when spoken, provides a discount.
The U-pick season continues. Triple Wren Farms has dahlias on Fridays and Saturdays through the end of September at 2424 Zell Rd. in Ferndale. Cleaarian Berry Farm posted on Facebook that it still has "loads of blueberries ready to be picked" and is open daily at 5455 Allison Rd. in Bellingham.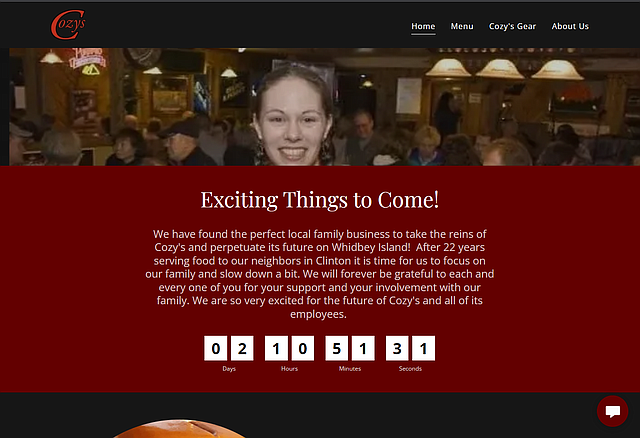 The historic tavern Cozy's Roadhouse in Clinton has a new owner with a new name, but one that's familiar to Anacortes residents. The Shrimp Shack at Cozy's marks its soft opening on Sept. 7 at 8872 State Route 525 in Clinton on Whidbey Island under the same ownership as Anacortes' The Shrimp Shack. Cozy's owners said on their website that after 22 years of "serving food to our neighbors in Clinton it is time for us to focus on our family and slow down a bit." In a statement, the new owners said they plan "only small menu changes over time," but to expect seafood.
Mochinut Bellingham will have its soft opening on Sept. 6 in Samish Way Urban Village at 228 Samish Way, the former Trove Coffee location. Manager Anh Tran said the grand opening will run from Friday, Sept. 16 to Sunday, Sept. 18, "and we will have a special promotion for those three days." Mochinut is known for its sticky-sweet rice flour donuts.
As earlier portended, Halloween City has opened for the season at 1145 E. Sunset Dr. in Bellingham in Sunset Plaza, joining already-open Spirit Halloween in Bellis Fair in Bellingham and Cascade Mall in Burlington.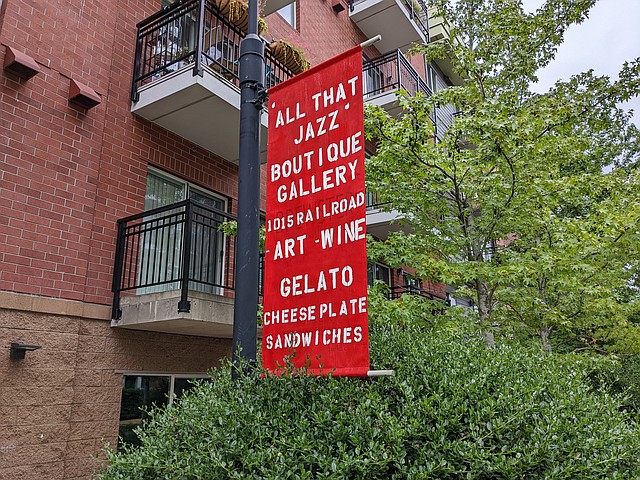 All That Jazz Boutique Gallery at 1015 Railroad Ave. in downtown Bellingham has shut down. While its red banner persists, its website says it's "under new ownership, we are currently closed," and its Washington state liquor license was discontinued in mid-August. The sign for the new business at unit 105 is Boy Eats World Art, an appointment-only tattoo studio.
The Carve Casual food trailer at 1538 Kentucky St. by Kulshan Brewery in Bellingham is closing after Saturday, Sept. 10. In an email to customers, the owner said due to spiking food costs, "it is no longer feasible to continue running this business" in alignment with values "to sell delicious meals at a reasonable price that nourish the community, my staff and myself." The last day will feature a condensed menu.
Snowy River Cocktail Co. at 100 N. Commercial St. (near the Mount Baker Theater in Bellingham) will serve its last on Saturday, Sept. 10. In a Facebook post, the restaurant and craft cocktail bar cited family health issues: "This is not something we even contemplated a month ago. However sometimes life throws you curve balls you never see coming." Lead bartenders will still be available for events such as parties, and "Snowy River cocktail decorating products" will remain on its website and Amazon.
Greg Aanes Furniture at 2109 Queen St. in Bellingham is closing. Owner Greg Aanes said he's shutting down "after 42 years and international showing, sales and recognition." Aanes wrote in an email that he's been unable to find a suitable buyer, so they'll be completing projects through September, and a few Brendan Rockers, dining chairs and tables remain. 
For Places & Things: August 2022, click here.