Restaurants
Pepper Sisters: A legacy of service
State Street restaurant struggles to stay downtown
July 20, 2022 at 5:55 a.m.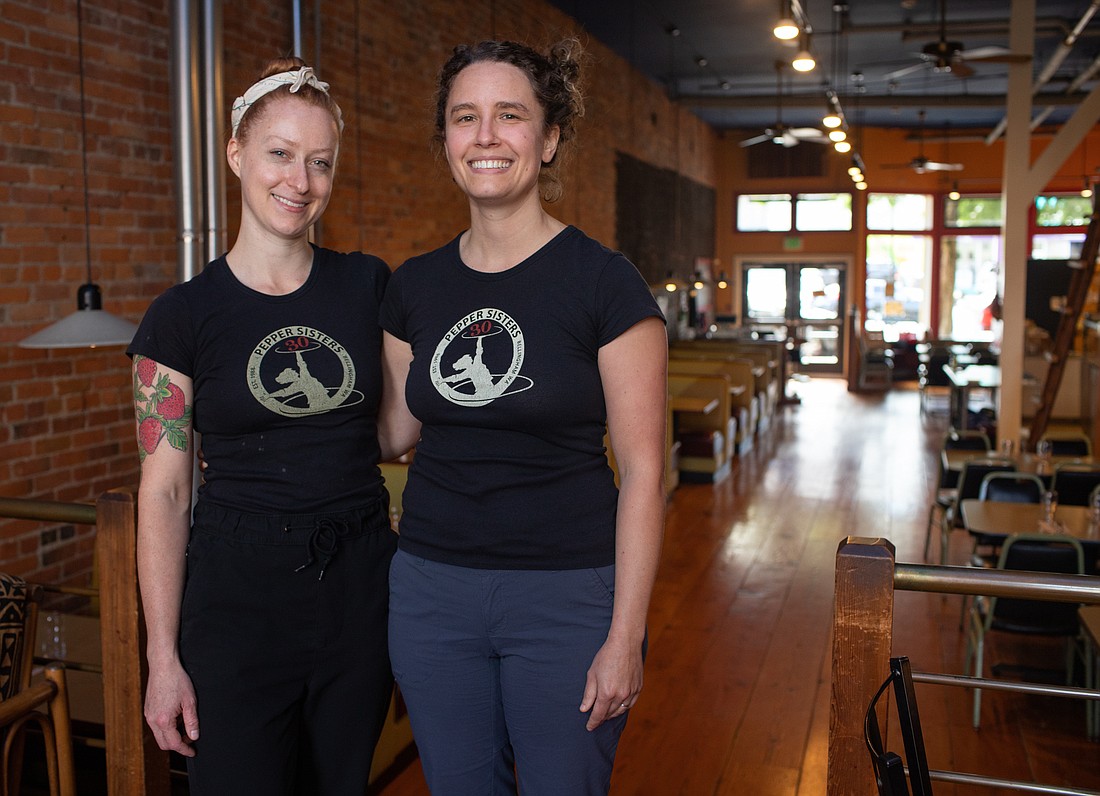 ---
---
When Chelan Bressers and Kelsey Andrews were handed the ladles to Pepper Sisters restaurant in downtown Bellingham in August 2019, a pandemic was the furthest thing from the new owners' minds.
The duo had big shoes to fill after the retirement of founder Susan Albert — who is also Bressers' mother — but they were up to the task. Bressers had been working at Pepper Sisters since she was 15 years old, and Andrews had spent many years learning the ropes at the longtime State Street eatery known for its American Southwest-inspired cuisine.
But approximately six months into their ownership, the world went topsy-turvy and the business partners and best friends were forced to stop thinking about what they had planned for the future, and deal with the immediacy of the present.
"I think part of what was challenging about COVID was that we came into a restaurant where it was such a well-oiled machine, and so we came in with ideas for new things, and then maybe expansions," Andrews said.
"But all of a sudden we had to start over and change our service model from scratch," Bressers added.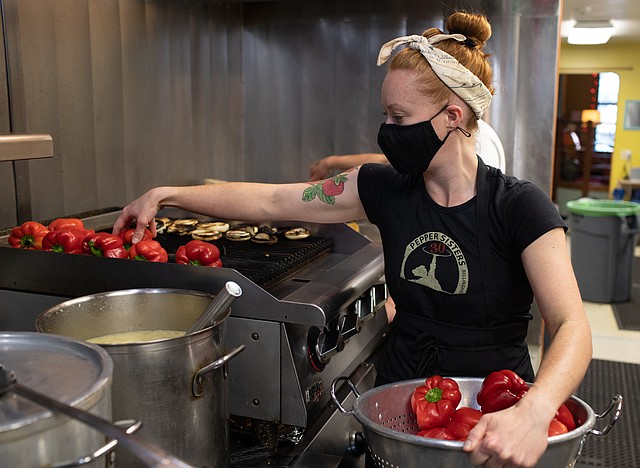 And they did. Whether it was implementing takeout-only during lockdown, dealing with mask mandates or requiring proof of vaccination once vaccines were widely available, Andrews and Bressers have complied with regulations, done their best to make their staff and customers feel safe and dealt with pandemic problems one step at a time.
But last week, a post on the restaurant's Facebook page informed the public that the 33-year-old restaurant is struggling, and may not survive without the help of customers both old and new.
"WE NEED YOU!" the candid statement read, noting Pepper Sisters continues to face a number of challenges to remain operational even though many COVID restrictions have lifted.
"Rising material costs, staffing volatility, downtown safety issues, competition with other awesome restaurants and more have made running a profitable restaurant difficult," the statement said. "Pepper Sisters has been a proud part of this community for nearly 34 years, and we hope to keep it going, but we need your help."
Bressers and Andrews, who are both 30 years old, said the support they've received since posting the comment has been overwhelming (in a good way). The first night, customers came out in droves, and many comments on the post indicate further support is on the way. By all indications, people appreciated their transparency and would rather hear they could help Pepper Sisters survive than that they were shutting their doors.
Those who've visited the restaurant over the past three decades are likely aware it's more than the food that has kept customers coming back. Popular menu items include chicken elote enchiladas, Pinky Blue, yam tacos, Blue Moon enchiladas, pepita taco salad and pork and posole stew, but the people who are making and serving the New Mexican fare also stick with you long after you've left the eatery.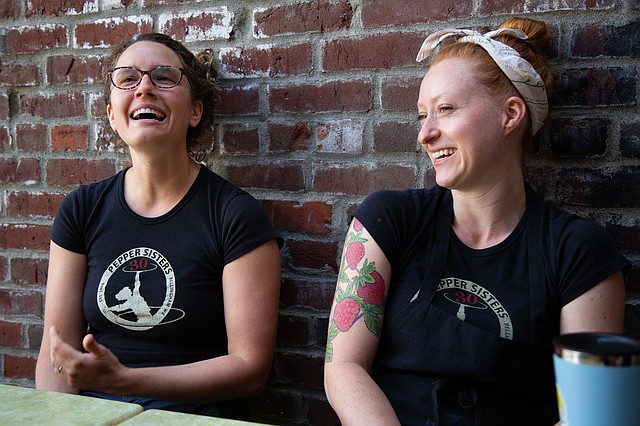 "I feel like something Susan has talked a lot to us about is her idea of what service means and how she wants people to feel like they're going to a friend's house for dinner when they come here," Andrews said. "We really try and instill in the staff making this a warm and safe environment for folks. And we all care about each other so much that I feel like that comes through. I hope it comes through."
In addition to liking and supporting each other, the staff also still loves the food — even after years of eating it. And with more vegetarian and vegan options on the menu than ever before, there is likely to be something for just about everyone.
"It's kind of a joke," Bressers said. "Like when my mom would come in when she was in the trenches busting her ass and working so hard, and she would come and be like, 'The food is good here!' I'd be like 'Mom, these are your creations.' So now it's a joke. We'll be eating a meal here on our break, and I'll text her or my sister, 'The food is good here!'"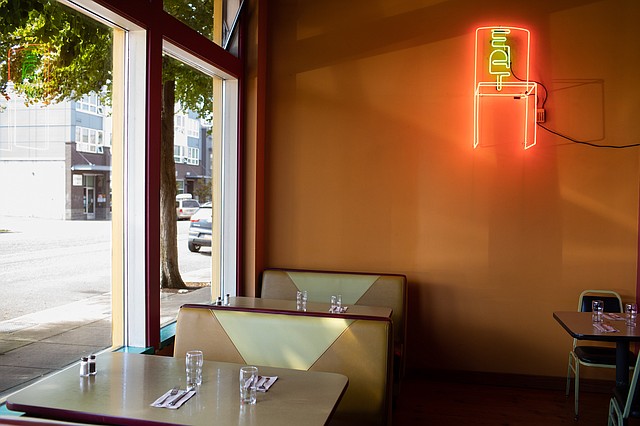 Although Andrews and Bressers have entertained the idea of becoming welders if Pepper Sisters closes, it's not what they want to happen. They'd love to see the restaurant, lounge area and spacious back patio full during summer months and have seasonal specials featuring local fare to entice both newbies and regulars.
In return, they're doing their best to support nearby businesses on State Street that could also use repeat customers — including Leaf & Ladle, The Redlight, Cafe Rumba, Old World Deli, Cosmos Bistro and others.
"We all rise and fall together," Andrews said. "We love this block and we really believe in the vibrancy of downtown."
Pepper Sisters is open for in-house dining and takeout from 4:30–8:30 p.m. Tuesday through Sunday at 1055 N. State St. Reservations can be made for parties of five or more. Info: peppersisters.com.