Business Matters
Two counties, two breweries, one address
Craft brewer doubles down on its Skagit Valley location
July 6, 2022 at 4:45 a.m.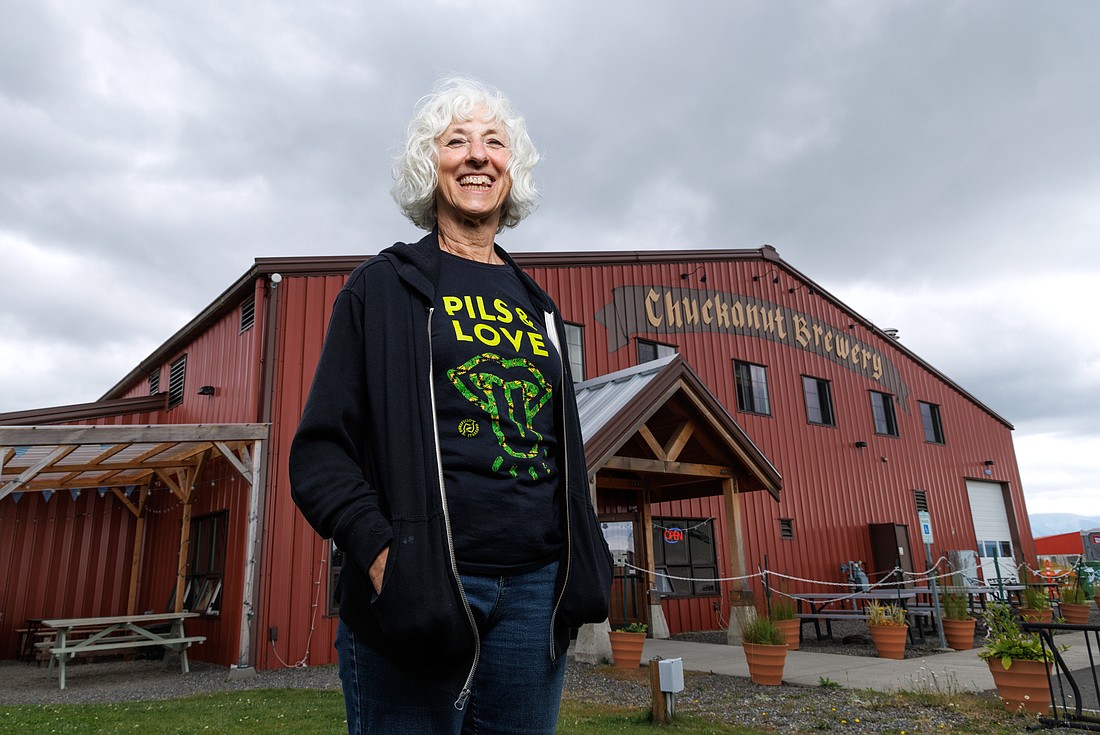 ---
---
Goodbye Chuckanut, hello Structures. A Nut-sized hole exists in downtown Bellingham at 601 W. Holly St. That location is a key spot in the region's storied craft brewing history. But it's not clear what will pour in to fill the void, though there is literally a sign of what's to come.
Last fall, Chuckanut Brewery, a staple of Bellingham's Old Town for 14 years, closed what it called its North Nut brewery and restaurant on Holly Street and announced it would double the size of its South Nut brewery and tap room in Burlington. Chuckanut also said it would, and did, soon open its first location in Portland, Oregon — the thematically named P. Nut Beer Hall — with long wooden tables and 10 beers on tap. 
But the Bellingham bolt by Nut was stunning to many. Newcomers may not realize how central Chuckanut was to the craft brewing culture that permeates the region. Owners Mari and Will Kemper started with the founding of Thomas Kemper Brewery in 1984, one of the first craft breweries in the Northwest. Then, in 2008, Chuckanut began in Bellingham, subsequently won a number of national and regional awards and inspired other new craft breweries to set up shop locally.
Mari Kemper, owner and general manager, said the realignment in Burlington made sense after the Bellingham building in which Chuckanut had rented space was sold. 
"Our area is really developing," Kemper said of brewery-related businesses in South Nut's home near Skagit Regional Airport. She pointed to nearby Garden Path Fermentation, Skagit Valley Malting and Skagit Valley College's Cardinal Craft Brewing program.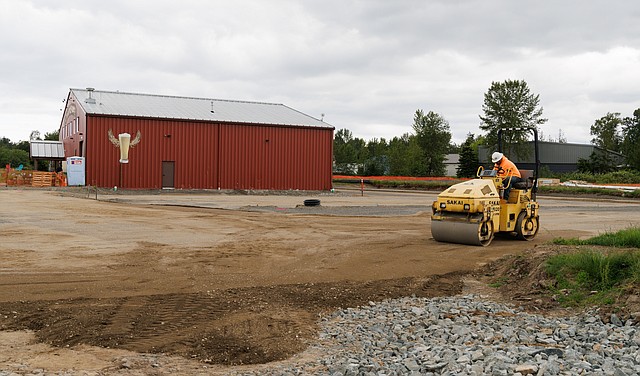 Equally impressive, though, is what sits in the back of South Nut near gleaming, soaring tanks behind a door with a handwritten sign that reads, "Steep drop": a huge, level excavated area covered in gravel. It's adjacent to another large gravel-covered lot to the east. Combined, they frame the existing South Nut building on two sides.
It's on the gravel where Kemper said there will be a new building that's already purchased and waiting to be erected. It'll be the new home for the 10-barrel brew house put into storage when North Nut closed, joining South Nut's current 20-barrel brew house. The improvements will also allow for more cold storage, parking and truck access. She expects the project to be complete by early 2023.
It will effectively be South and North Nut together, Kemper said with a laugh, since "the expansion is on the north part of the current brewery."
That means no return to Bellingham anytime soon. "It's way easier to have all the brewery operations under one roof," Kemper said. She said the business at North Nut was challenging. "We decided we really didn't want to have a restaurant anymore; it's an aggravating experience, to tell the truth."
The pandemic made staffing two locations a challenge, and she said North Nut suffered multiple break-ins. 
"You've got to keep your business alive, and it was really starting to impact the business itself to overcome all of these challenges that got thrown in our pathway," she said. "It's emotionally and strategically important for us to be in Skagit."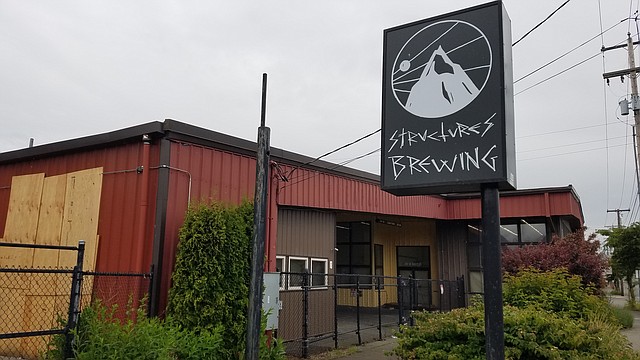 What, then, of the Holly Street location? Whatcom County property records show the building sold in January to Structures Brewing for $1.55 million. Structures didn't respond to multiple email and in-person requests for an interview. However, a large black-and-white Structures Brewing sign now sits outside, and remodeling work is underway on site. It's just two minutes (as the Google Maps crow drives) from the brewer's existing location at 1420 N. State Street.
Kemper said she wishes Structures all the luck in the world in Chuckanut's old spot, especially since its brewer came from Chuckanut. "He knows the property," she said. "He isn't going in there blindfolded." 
While there was no nostalgia for the old location, there is for the people. "Bellingham has a great group of brewers and breweries," Kemper said. "We're still very good friends with all of them. It is a place you can go to and find all kinds of beers, and very good beers. Our Skagit area is still learning." 
Meantime, Kemper encouraged those in Bellingham to make the short trek to Burlington, but to remember one thing. "Let everyone know we don't have a restaurant here," she said.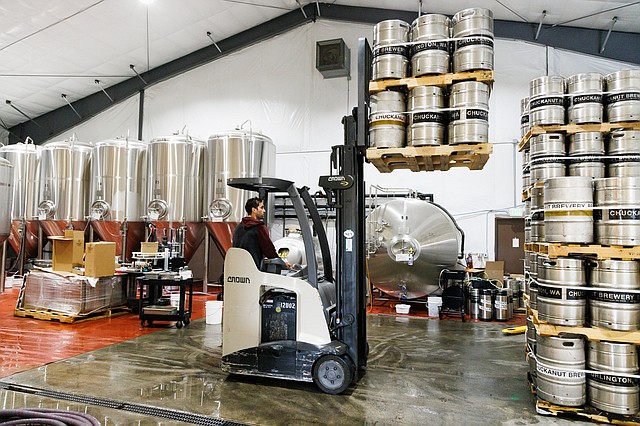 Places & things
•    Wander Brewing confirmed that it'll open a "new venture" called ROAM Coffee + Beer in Bellingham at 1205 Washington St., in Carne's former location, with details on plans and an opening date to come.
•    The "toasted" sub sandwich chain Cheba Hut opened its first location north of Seattle on June 27 at 306 W. Holly St. in Bellingham's Old Town, where Rocket Donuts was until late 2019.
•    Ponderosa Beer + Books opened July 2 at 1225 Roeder Ave. on Bellingham's waterfront, featuring 16 taps and a selection of books about beverages and food.
•    Northwest Yarns, which offers yarns, fibers, equipment and classes, is expanding from 1401 Commercial St. in Bellingham into the adjacent space at 206 W. Magnolia St., formerly Black Drop/Rook & Rogue, to allow for more classes and inventory. Along with a soft opening in July will come a name change to Northwest Yarns and Mercantile.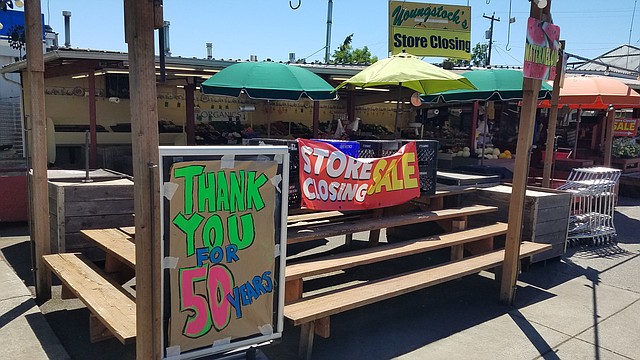 Farewell, Youngstock's — for now
Sunday, June 26 was the final day of regular business for Youngstock's Nursery & Produce, a fresh fruits-and-vegetables fixture of Bellingham's Sunnyland neighborhood for five decades. Owners Judy and John Chartier chatted and reminisced with customers while flanked by signs that read, "Store Closing," "Retirement Close-Out Sale" and "Thank You for 50 years."
Though retirement is the reason for shuttering mid-season — normally, the corner stand closes in November, after pumpkins are sold — Judy said, "we're not selling the property, we're not quitting entirely." Other family members will take over, with Christmas tree sales for sure and possibly fresh-cut flowers sold on a weekly basis. Pop-ups are the future.

Frank Catalano's column appears Wednesdays. Email: frankcatalano@cascadiadaily.com; Twitter @FrankCatalano.