Places & Things
Places & Things: August 2022
Pepper Sisters reserves Tuesdays, Sundays for takeout
August 3, 2022 at 3:00 p.m.
|
Updated August 5, 2022 at 10:18 a.m.
---
---
Places & Things is updated regularly throughout the month with new business openings, closings and changes.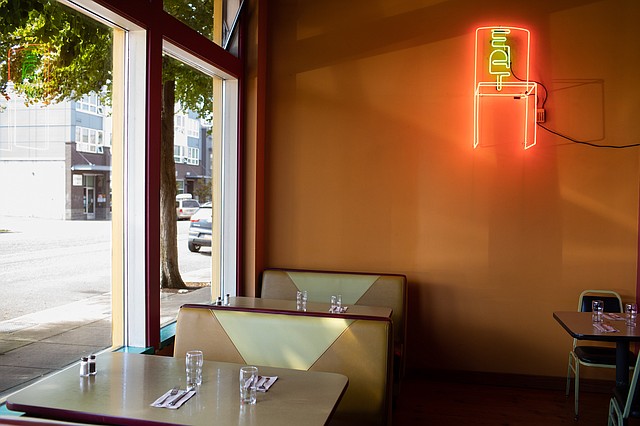 After sending out a public call for support, Pepper Sisters at 1055 N. State St. in Bellingham is reserving some time for takeout customers. In a Facebook post, the restaurant says it'll be open Tuesdays and Sundays for takeout only — no dine-in — "partly due to staffing, and partly to offer some dedicated time for those who aren't yet dining out to order takeout. We have been so busy (thank you!!) that many nights we have had to cut off takeout early." 
Magdalena's in the Fairhaven neighborhood has said goodbye. The Polish-style bistro and creperie at 1200 10th St. in Bellingham announced it was closing Aug. 2 on Facebook, with Magdalena and Greg Theisen writing that after 13 years, "we will take some time to care for ourselves and those in our care, ponder the big questions of life and what might come next, personally and professionally." A follow-up post said pierogies will still be available, but only by preorder and there won't be a "regular scheduled presence" at the restaurant. 
Outback Steakhouse in Burlington has shuttered. The restaurant at 478 Andis Rd. is no longer listed on the Outback Steakhouse website, and the Washington State Liquor and Cannabis Board lists its liquor license as discontinued on Aug. 1. A photo shared July 27 on Skagit Breaking shows a notice on a door that reads, in part, after 23 years "our lease has expired."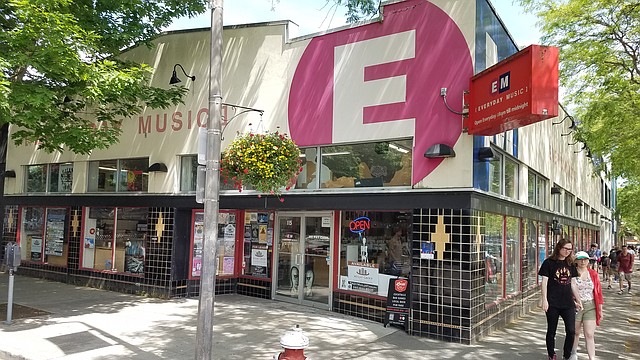 Contrary to earlier reports that it would be closing permanently in mid-August, Everyday Music at 115 E. Magnolia St. in Bellingham will continue to stay open under a new owner and name. Previous owner Sarah Hefte announced that, as of August, the new owner is Cory Blackwood of Bellingham, the store to be rebadged as Ritual Records. "I hope for continuing success as an indie record store in that sweet spot downtown," Hefte said.
Vegan restaurant SconeGrown is leaving its location at 1211 Granary Ave. in Bellingham's Granary Building after Aug. 28. Its Facebook post said some of SconeGrown's menu will be combined into that of sibling restaurant Quantum Leaf at 1149 N. State St.
Citing pandemic, supply chain and sales headaches, Evolve Espresso + Provisions is closing at 1226 Cornwall Ave. in Bellingham on Sept. 6. Evolve's other location, Evolve Chocolate + Cafe inside Village Books in the Fairhaven neighborhood, "is still going strong." 
Bar 542 at 215 W. Holly St. has shut down — at least for now — according to a July 26 image on its Facebook page with the words, "542 will be closed until further notice. Thank you for your support. Until Next Time Bellingham [heart emoji]."
After four years as a custom bakery, It's the Sweet Things will be opening its first storefront at 1206 Cornwall Ave. in downtown Bellingham this month. Owner and chef Jennifer Worthley said the bakery specializes in "unique flavor combinations" and will have "a wide variety of European-style pastries, as well as handcrafted artisan desserts and chocolates." 
IV hydration and wellness lounge Peak Hydration opened in July at 1216 Bay St. in Bellingham. Co-owner Ingrid Nishiyama said the location — locally owned and operated by a family-practice physician and nurse — provides "elective IV hydration, vitamins, minerals and amino acids for a range of benefits."
North Fork Brewery in Deming is opening a second location on Aug. 4 in the Sunnyland neighborhood of Bellingham at 1900 Grant St. The North Fork Barrel House & Beer Shrine will be used for fermenting and bottling, with a 10-tap tasting room. 
Fans of Fairhaven Poke at 1102 Harris Ave., in Bellingham's Fairhaven neighborhood, received good news on Facebook: Though the location will still close as earlier announced on Sept. 6, it'll reopen under the new ownership of its manager who "plans to continue Fairhaven Poke as we know it."