Places & Things
Places & Things: August 2022
Aegis Games opens after Dark Tower ownership change
August 3, 2022 at 3:00 p.m.
|
Updated August 29, 2022 at 6:38 a.m.
---
---
Places & Things is updated regularly throughout the month with new business openings, closings and changes.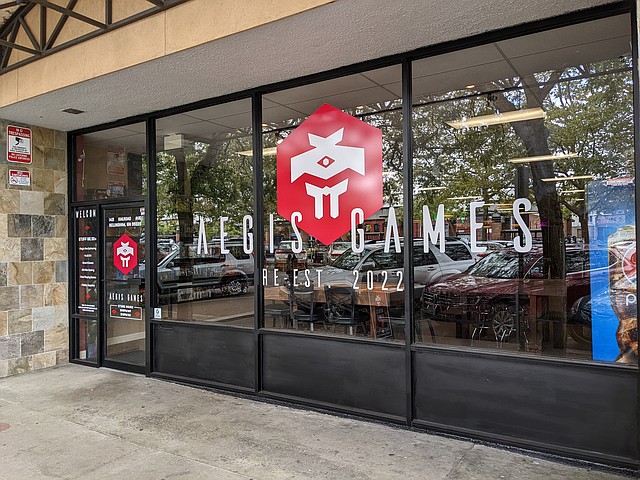 Dark Tower Games has changed hands and is now Aegis Games, still at 1431 Railroad Ave. in downtown Bellingham. According to staff and Facebook posts, Aegis had a phased, soft reopening for much of this month. The switch to new local owners came after a post reportedly "containing offensive statements" on the previous owner's social media account went viral.
More updates to earlier Places & Things:
SconeGrown posted on Aug. 9 that it had closed at 1211 Granary Ave. in Bellingham sooner than its planned Aug. 28 date due to "issues with the Granary and the people who were supposed to take over our lease."
Magdalena's continues to have pierogi pop-ups after ending regular hours in early August at 1200 10th St. in the Fairhaven neighborhood of Bellingham.
Spirit Halloween has materialized at Bellis Fair in Bellingham in the former DSW shoes space.
Indoor sports center Volli is holding an open house at 4190 Cordata Pkwy. in Bellingham on Sept. 3-5 from 8 a.m. to 3 p.m. The new facility promises "competitive and recreational pickleball, cornhole, darts and shuffleboard, as well as a state-of-the-art golf simulator." A representative says it will fully open at the end of September.
A handful of updates to earlier Places & Things: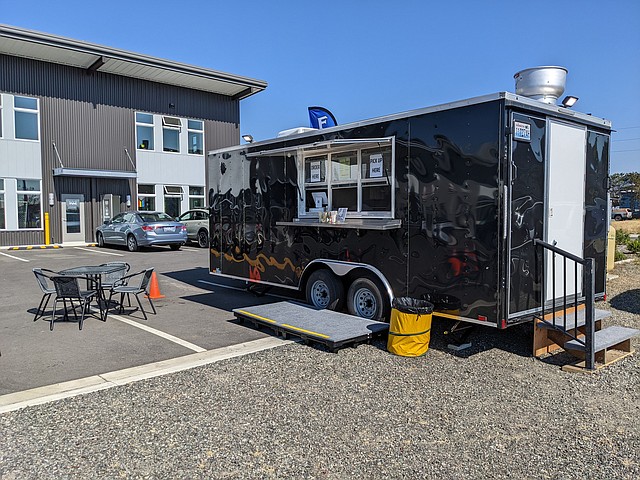 Galley2Go Fish & Chips has opened along Hilton Ave. on Bellingham's waterfront. The food trailer, in the parking lot across from Ponderosa Beer & Books at 1225 Roeder Ave., is a sibling trailer to The Galley Fish & Chips at Hannegan Seafoods which opened three years ago. Galley2Go is currently in soft opening and its sign is expected to be hoisted soon.
Bellewood Farms & Distillery opens its U-pick season on Saturday, Sept. 3 for what it describes as 22 varieties of apples on 62 acres at 6140 Guide Meridian in Lynden. U-pick hours are 9 a.m. to 4 p.m. Wednesday to Sunday through Oct. 23.
Chuckanut Family Medicine has officially opened in the Fairhaven neighborhood of Bellingham at 1310 10th St. Formerly the independent Chuckanut Medicine, the clinic became part of Family Care Network in July and added on-site laboratory services during its soft opening.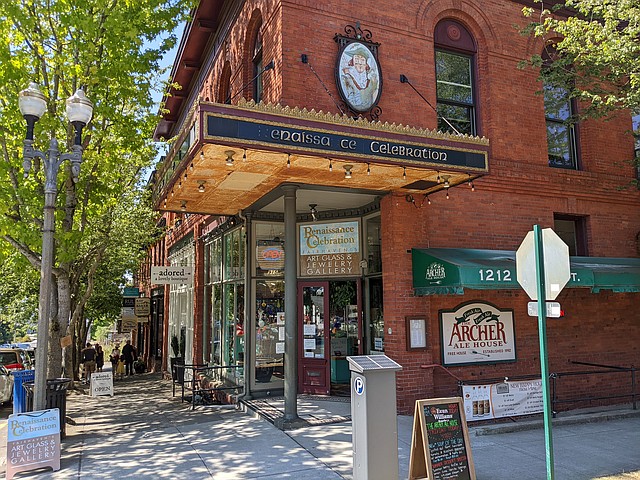 The art, glass and jewelry gallery Renaissance Celebration at 915 Harris Ave. in Bellingham plans to close after more than 20 years in the Fairhaven neighborhood. Owner James Might said the last day will be Sunday, Sept. 25. Might told me he "didn't plan on retiring," but a significant increase in rent when the building sold several months ago spurred the decision. A retirement sale that began in late June will continue until closing day.
Fairhaven Village Tacos, located in the red double-decker bus at 1020 Harris Ave. in Bellingham, has applied for a snack bar license from the Washington State Liquor and Cannabis Board. If all goes well, the restaurant hopes "to start selling beers too" by its first anniversary in October. They eatery also said via Facebook message that in addition to its Brazilian tacos and other fare, "we'll be serving pitta pizzas soon."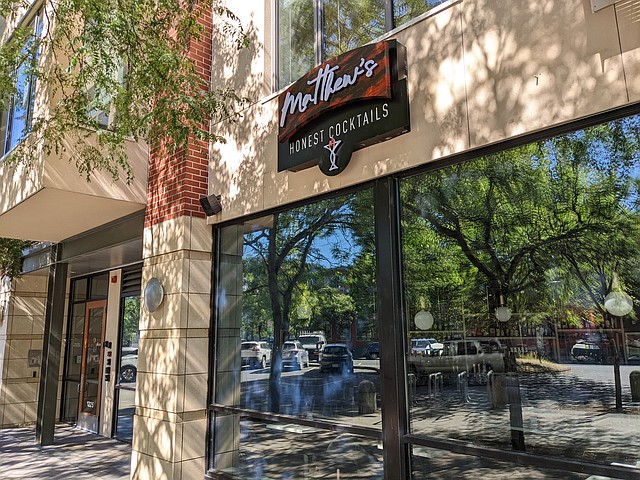 Matthew's of Bellingham (under a sign reading "Matthew's Honest Cocktails") will have its grand opening on Saturday, Aug. 20 at 132 E. Holly St. downtown. The cocktail bar, in the space of a former Starbucks on the corner of Holly and Railroad Ave., announced on its new Facebook page that "doors will open at 4!" 
Muto Ramen & Sushi has temporarily closed "due to remodeling" at 105 E. Chestnut St. in Bellingham. "We will be back in September to see you again," a social media post promises, while suggesting diners who happen to be in Seattle can visit Muto's new location, Muto Sushi & Bowl, at 2128 NE. 65th St. in the Ravenna neighborhood for to-go orders. 
Bellingham Axe has applied to the Washington State Liquor and Cannabis Board for a snack bar permit which the entertainment space said would allow them to serve beer downstairs. The axe-throwing venue at 1414 Cornwall Ave. already has an upstairs bar (the Axe Bar) that serves beer, wine, cider and seltzers. In an email, the business said that they hope for approval "by the end of September at the latest."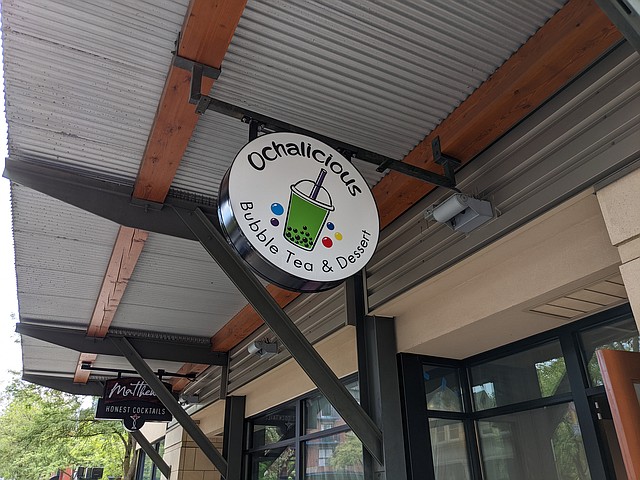 Ochalicious Bubble Tea & Dessert plans a soft opening Aug. 25 at 128 E. Holly St. in downtown Bellingham. The original soft opening in July was pushed back due to "unforeseen circumstances'' according to an earlier entry on its Instagram page. It describes Ochalicious as "serving delicious bubble teas, Korean shaved ice, and other Asian desserts."
Carl's Mower and Saw in Ferndale has relocated, but not very far. On Aug. 15 the business moved next door to 6195 Portal Way into a 9,600 square-foot facility that the company says is more than twice as large as its previous space. Expect more outdoor power equipment on display and a larger stock of parts.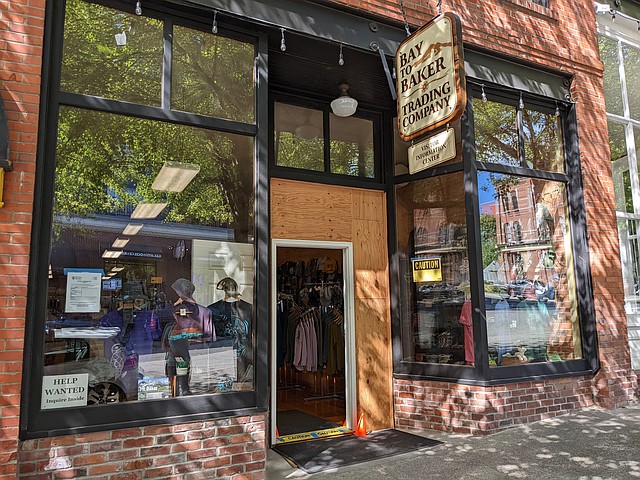 Bay to Baker Trading Company in the Fairhaven neighborhood has fully reopened — with daily hours of 10 a.m. to 7 p.m. — after what the store described as a "freak accident with a pickup truck" on Christmas Eve 2021. Known for its t-shirts and gifts (it's also home to the Fairhaven Visitor Information Center), the shop at 911 Harris Ave. in Bellingham is still waiting for one visible finishing touch. "Replacing our historic set of double doors has been a challenge as it should match that of the toy store's next door, but they are a very odd size," said owner Tina Anderson. "So the construction company that did the rebuild is having it custom made."
Cryo Rolls will have its soft opening "around the beginning of September" in the Granary Building at 1207 Granary Ave. in Bellingham. The rolled ice cream business with a huge TikTok following is planning its grand opening for Sept. 24, according to its Facebook page.
Birrieria Tijuana is getting closer to opening at 3040 Northwest Avenue in Bellingham at the site of the former Los Cantaritos Mexican Restaurant. The new eatery, touting "original birria tacos," has other locations in the Pacific Northwest and has posted on Facebook, "September can't come soon enough! Bellingham, you're next!"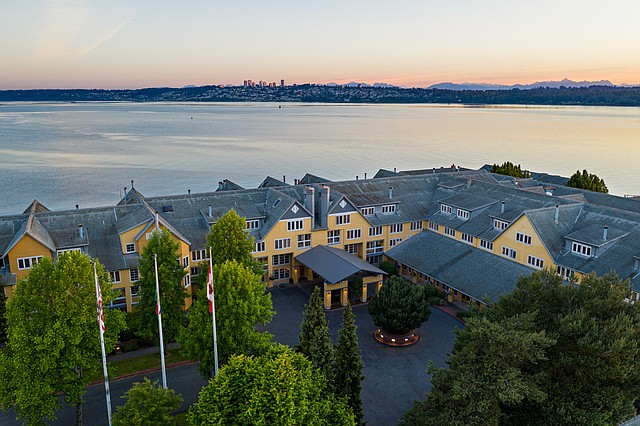 Semiahmoo Resort at 9565 Semiahmoo Pkwy. in Blaine announced updates to its guestrooms, including new mud room areas in each room, fully upgraded bathrooms and new flooring that "complements the natural, seaside environment."
As we reported on July 27, The Great Northern Bottle Shop and Lounge is going into the space at 1319 Commercial St. that currently houses Uisce's Irish pub in Bellingham. New details are now out: Garden Path Fermentation of Burlington is behind it and it will have "both Garden Path and guest products available for onsite consumption as well as a broad range of bottles to go." No official opening date has been announced, other than "this fall."
Señor Lopez Mexican Restaurant at 1200 Cornwall Ave. has been temporarily closed to repair damage from a weekend's "pipe burst under the restaurant," according to a July 31 Facebook post. As of Aug. 11, the downtown Bellingham restaurant remained shuttered. An Aug. 8 update said they were "working very hard to open" but did not have an exact date.
A retirement sale at Joe's Sports Memorabilia at 3201 Northwest Ave. in Bellingham is underway, ending on Aug. 14 when the store will close. Frequent Facebook updates have followed the original July 1 announcement over a graphic that read "Retiring after 40 yrs" and a post that declared, "we will consider any reasonable offer for one item or everything!!!!!" 
Board game, card game, puzzles and miniature shop Peter's Games and Things at 3550 Meridian St. in Bellingham is closing at the end of the month. The last day open will be Aug. 31, as owner Peter Wort wrote on Facebook that he is "moving on to a new job and new adventures." 
Flooring and design center The Curated Home will have its grand opening at 3161 Mercer Ave. in Bellingham on Aug. 26. Proprietor Bryan Ogle said the new business has Whatcom County's largest showroom for flooring, kitchen cabinets and countertops in a "brand-new building" off Marine Drive.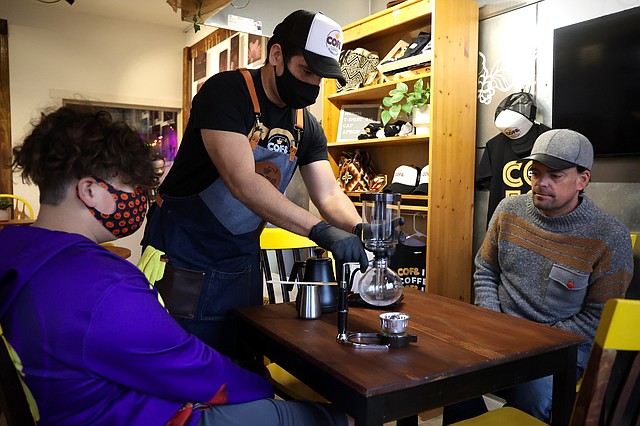 Cof& will open a location at 1209 Cornwall Ave. in downtown Bellingham in the second half of August. The new spot is in addition to the artisan coffee shop's current store at 784 Kentucky St. in the Sunnyland neighborhood. Owner Oscar Quintero said the second Cof& "will have a different atmosphere … involved with art and music."
Caffeination stalwart Bigfoot Java is closing its location at 1100 E. Sunset Dr. in Bellingham late on Aug. 10. A social post saying the company was unable to renew the lease was confirmed by Honora Purkiss, district manager for Bigfoot Java, who added that the new owners of the property "wanted significantly more than we can afford for our spot." Bigfoot Java also is in Burlington and Mount Vernon. 
It's beginning to look a lot like Halloween. Two pop-ups are slated to open, both listed as "coming soon" on their corporate websites. Halloween City will appear at 1145 E. Sunset Dr. in Bellingham. Spirit Halloween will open in Bellis Fair mall in the former DSW shoes space on Bellis Fair Parkway and is now haunting the former JCPenney spot on Cascade Mall Dr. in Burlington.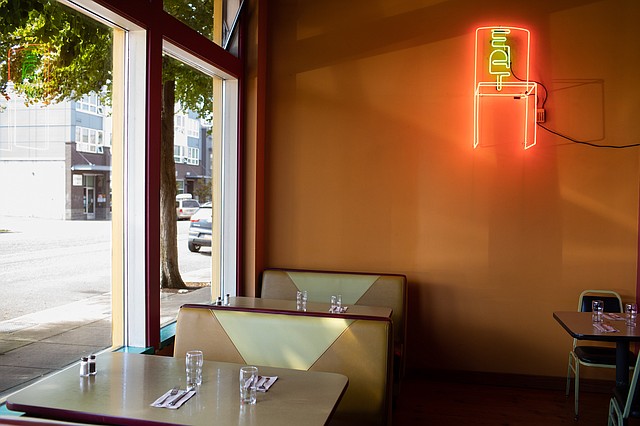 After sending out a public call for support, Pepper Sisters at 1055 N. State St. in Bellingham is reserving some time for takeout customers. In a Facebook post, the restaurant says it'll be open Tuesdays and Sundays for takeout only — no dine-in — "partly due to staffing, and partly to offer some dedicated time for those who aren't yet dining out to order takeout. We have been so busy (thank you!!) that many nights we have had to cut off takeout early." 
Magdalena's in the Fairhaven neighborhood has said goodbye. The Polish-style bistro and creperie at 1200 10th St. in Bellingham announced it was closing Aug. 2 on Facebook, with Magdalena and Greg Theisen writing that after 13 years, "we will take some time to care for ourselves and those in our care, ponder the big questions of life and what might come next, personally and professionally." A follow-up post said pierogies will still be available, but only by preorder and there won't be a "regular scheduled presence" at the restaurant. 
Outback Steakhouse in Burlington has shuttered. The restaurant at 478 Andis Rd. is no longer listed on the Outback Steakhouse website, and the Washington State Liquor and Cannabis Board lists its liquor license as discontinued on Aug. 1. A photo shared July 27 on Skagit Breaking shows a notice on a door that reads, in part, after 23 years "our lease has expired."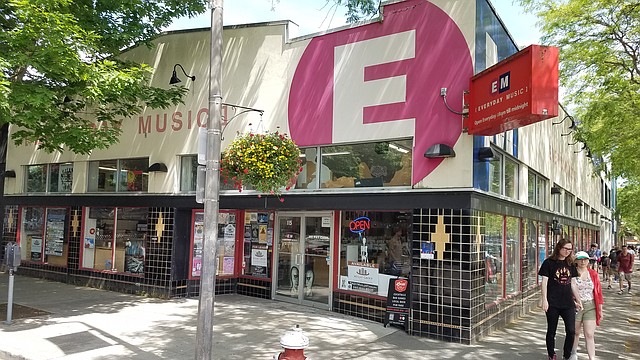 Contrary to earlier reports that it would be closing permanently in mid-August, Everyday Music at 115 E. Magnolia St. in Bellingham will continue to stay open under a new owner and name. Previous owner Sarah Hefte announced that, as of August, the new owner is Cory Blackwood of Bellingham, the store to be rebadged as Ritual Records. "I hope for continuing success as an indie record store in that sweet spot downtown," Hefte said.
Vegan restaurant SconeGrown is leaving its location at 1211 Granary Ave. in Bellingham's Granary Building after Aug. 28. Its Facebook post said some of SconeGrown's menu will be combined into that of sibling restaurant Quantum Leaf at 1149 N. State St.
Citing pandemic, supply chain and sales headaches, Evolve Espresso + Provisions is closing at 1226 Cornwall Ave. in Bellingham on Sept. 6. Evolve's other location, Evolve Chocolate + Cafe inside Village Books in the Fairhaven neighborhood, "is still going strong." 
Bar 542 at 215 W. Holly St. has shut down — at least for now — according to a July 26 image on its Facebook page with the words, "542 will be closed until further notice. Thank you for your support. Until Next Time Bellingham [heart emoji]."
After four years as a custom bakery, It's the Sweet Things will be opening its first storefront at 1206 Cornwall Ave. in downtown Bellingham this month. Owner and chef Jennifer Worthley said the bakery specializes in "unique flavor combinations" and will have "a wide variety of European-style pastries, as well as handcrafted artisan desserts and chocolates." 
IV hydration and wellness lounge Peak Hydration opened in July at 1216 Bay St. in Bellingham. Co-owner Ingrid Nishiyama said the location — locally owned and operated by a family-practice physician and nurse — provides "elective IV hydration, vitamins, minerals and amino acids for a range of benefits."
North Fork Brewery in Deming is opening a second location on Aug. 4 in the Sunnyland neighborhood of Bellingham at 1900 Grant St. The North Fork Barrel House & Beer Shrine will be used for fermenting and bottling, with a 10-tap tasting room. 
Fans of Fairhaven Poke at 1102 Harris Ave., in Bellingham's Fairhaven neighborhood, received good news on Facebook: Though the location will still close as earlier announced on Sept. 6, it'll reopen under the new ownership of its manager who "plans to continue Fairhaven Poke as we know it."