Environment
Intalco smelter restart falls through as buyer backs out
Blue Wolf unable to source clean, cheap power
December 16, 2022 at 2:21 p.m.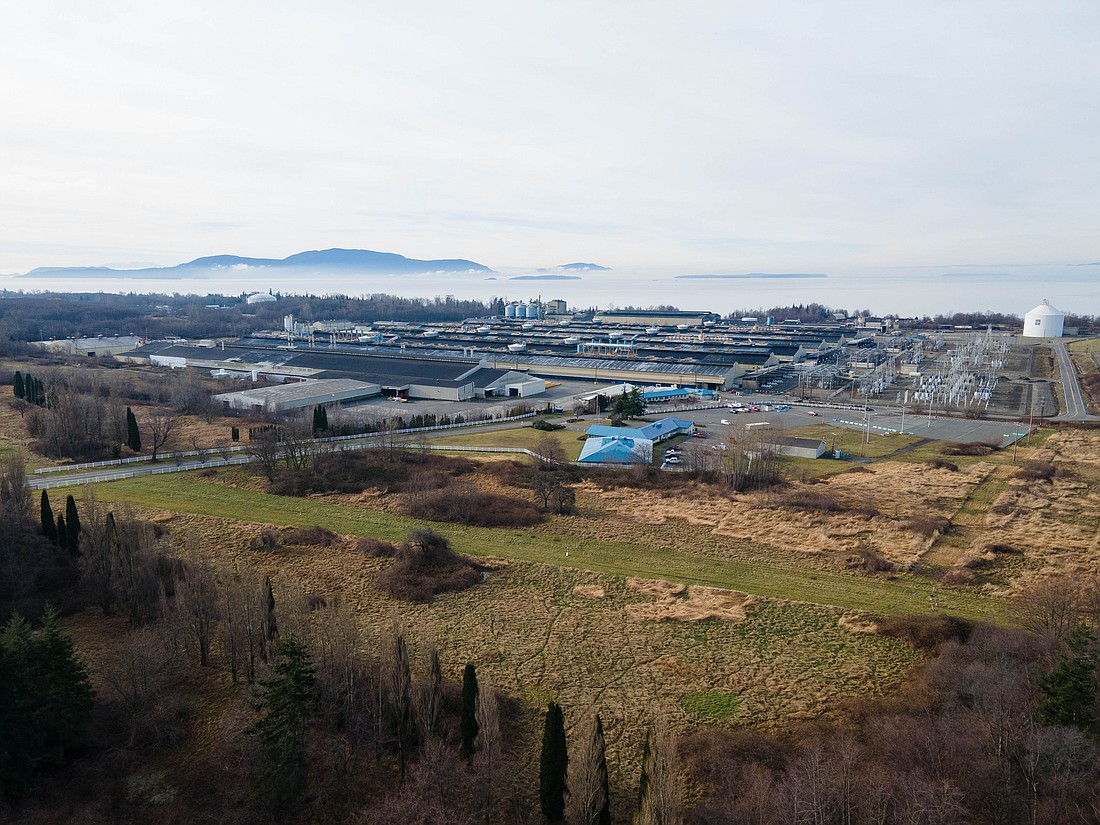 ---
---
Talks to restart the curtailed Intalco aluminum smelter in Ferndale have ended, with the potential buyer, Blue Wolf Capital Partners, withdrawing from negotiations earlier this week. 
The New York-based company eyed the smelter, initially curtailed in mid-2020, for a restart to produce "green" aluminum. With a $10 million promise to restart from Gov. Jay Inslee and significant support from local and federal political leadership, the company delved into negotiations with the Bonneville Power Administration (BPA), the group that previously supplied power to the plant. 
"We were notified that they were going to pause negotiations earlier this week," said Doug Johnson, the senior spokesperson at BPA. "We were negotiating a deal to provide surplus power priced at market rates."
Ardent supporters hoped to see the plant begin operations earlier this year, but after a year of serious negotiations and the cementing of a union contract, that failed to happen. 
Prior to the shutdown in 2020, the plant had more than 700 unionized employees, including Luke Ackerson, a local union representative. 
"We've been at this for about two years now," he told the Cascadia Daily News in May. "The Ferndale community took a big hit. Seven hundred jobs in a community of that size is a pretty significant thing to go away." 
In May, Ackerson said the only thing standing in the way of a full restart was negotiations with BPA, but representatives from Bonneville have said from the beginning that it cannot meet the need of a major smelter, nor can it develop a new "direct service industrial" customer contract with Blue Wolf. 
Because BPA is mandated by federal statutes, the company must follow U.S. codes, including code 839c(d)(2): "The Administrator shall not sell electric power, including reserves, directly to new direct service industrial customers." And when Alcoa, the former smelter owner, terminated its BPA contract in 2019, the plant lost its direct service industrial customer standing. 
Still, others blame BPA. 
"The blame for the collapse of this effort falls squarely on the Bonneville Power Administration," said Jason Walsh, the executive director BlueGreen Alliance, a group that connects union workers to environmental organizations. "Instead of choosing to support good, domestic manufacturing jobs in Washington State — and fulfill its self-described mission as 'an engine of economic prosperity in the Pacific Northwest' — BPA refused to negotiate a reasonable industrial power rate for the facility, forcing Intalco to fall back on wholesale electricity prices that are reaching historic highs."
Johnson said placing blame on BPA for not negotiating direct service industrial rates — an illegal action from a federally backed power plant — is a misunderstanding of what BPA does.
The electricity cost accounts for about 40% of manufacturing costs in aluminum smelters, according to the Congressional Research Service, and without below-market rates, Blue Wolf would not be able to restart the smelter, representatives said. 
"It's too bad that [Blue Wolf] has pulled back, but that's part of the realities of the market," said Jed Holmes, Whatcom County community outreach facilitator. "There's some tough challenges to overcome, in the price of energy."
In April, local leadership called the restart "unlikely." 
Whatcom County Executive Satpal Sidhu said the reopening was "highly questionable" during an event at the Bellingham City Club. 
"We're still hopeful that something will eventually work out," Holmes said on Friday. "We're hoping this isn't saying 'never.'"
Johnson said Bonneville is open to restarting negotiations for market rate power at any time.