Growth & Development
Intalco plant reopening 'highly questionable'
Power contract with BPA seems unattainable
April 29, 2022 at 2:19 p.m.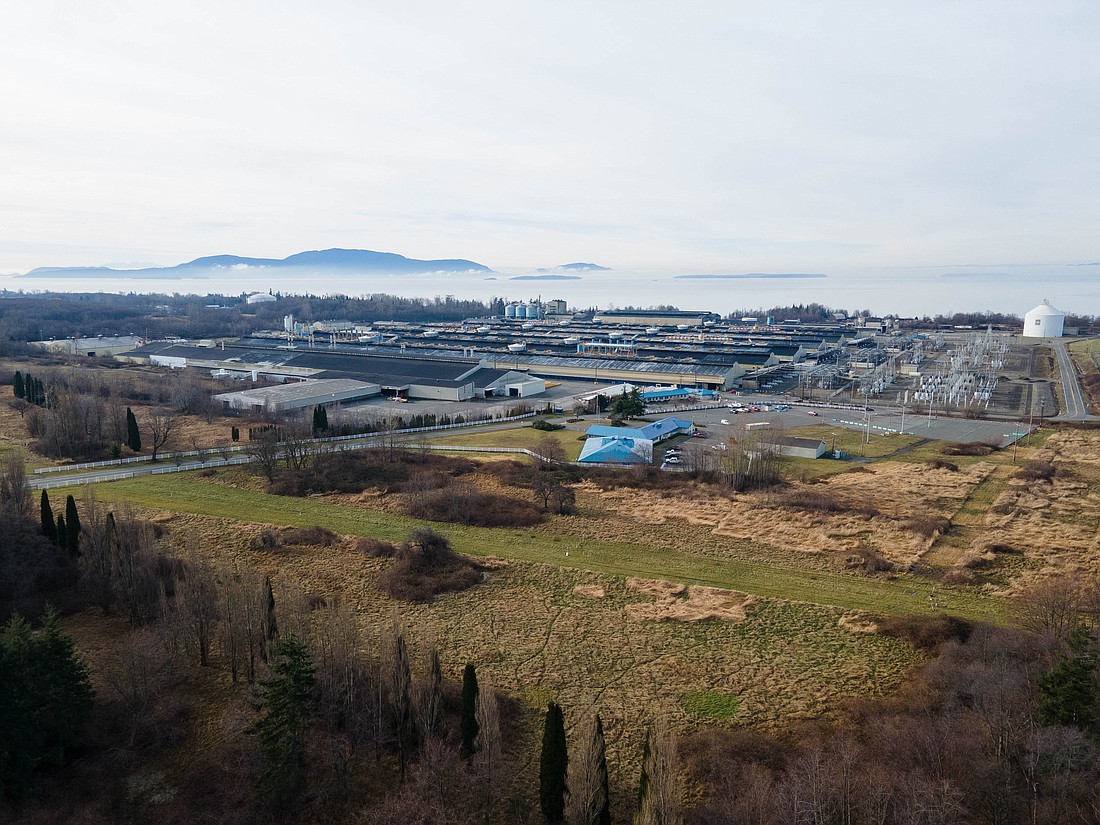 ---
---
Ferndale's Intalco aluminum smelter is no closer to resuming operations despite months of discussions and a $10 million promise from Gov. Jay Inslee. 
Talks to reopen the plant between Blue Wolf Capital LLC, the relaunch proponent, and the Bonneville Power Administration, the likely electrical provider, have not produced a viable energy contract after several months of negotiations. 
Satpal Sidhu, Whatcom's county executive, said the reopening is "highly questionable," during an event at the Bellingham City Club, though he hopes the smelter resumes operations. 
In the past, supporters of reopening the smelter wanted to see operations resume by the end of April, but too many hurdles stood in the way. Between the lack of a contract with BPA, administrative orders from the state Department of Ecology, limited housing and available employees in Ferndale and the high cost of aluminum production, a restart seems unlikely. 
"There's hope, but maybe not as much as there was earlier this year," explained Jed Holmes, the county's community outreach facilitator. "We would like to see a deal happen that would make the reopening of the plant possible." 
In order to make the facility financially feasible, Blue Wolf needs a significantly below-market rate of pay per megawatt, but BPA can't make any new Direct Service Industrial contracts like the one Blue Wolf needs. 
"When the aluminum smelter shut down, BPA had to go sell its electricity elsewhere," Holmes said. "It might not be reasonable to expect that electricity to be just waiting for the next investor to come along and pick it up at the price that was promised to the previous owner."
Blue Wolf is currently under a nondisclosure agreement, meaning representatives are unable to answer any questions about ongoing discussions.