Business Matters
Connecting the dots in the business of beer
Overall brewery growth spurs interactive graphics, passports
July 27, 2022 at 4:55 a.m.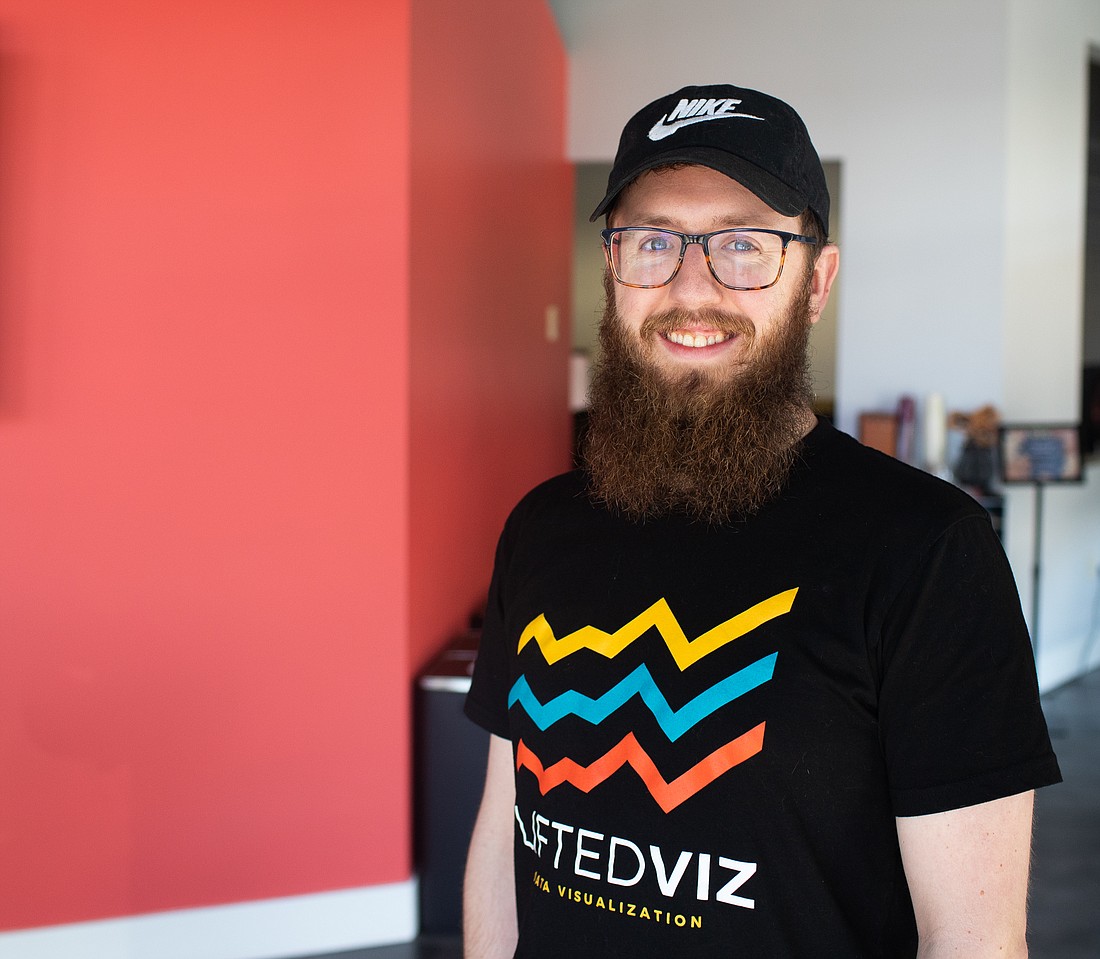 ---
---
Seeing the big pitcher. Call it a can't-see-the-field-for-the-hops type of situation. Sporadic attention paid to new beer releases and taproom locations can mask how individual breweries fit into an expanding craft brewing sector, one that's spurring other businesses to build on top of their growth.
To get one larger perspective, you could check the high-level state stats released by the Brewers Association, an industry trade group that represents small and independent craft brewers. In 2021, Washington state ranked fourth (behind California, Pennsylvania and New York) in number of craft breweries.
More impressive, that number rose steadily over the past decade — including through the pandemic — from 136 in 2011, to 437 in 2021. Total estimated economic impact last year was a frothy $1.842 billion. 
You could also glance at the Washington Beer Commission's website and marvel that our state is the only one in the nation with a beer commission, authorized by the state legislature in 2006 to promote and market craft breweries. 
Or you could get hands-on with a Bellingham beer visualization that brings some of the dry numbers to foaming life. 
A self-described "passion project" of Gordon Thomas, data visualization developer at Bellingham tech startup LiftedViz, Bellingham Breweries and Beer: A Data-Driven Exploration is a hyper-local interactive infographic.
The numeric progression is compelling: Bellingham grew from having only two local breweries in 2011 to 14 in 2022, "the most breweries per capita of any city in Washington" as the text declares. Parts of the data visualization have breakdowns by neighborhood, and rankings by types of beer, strength of beer and beer rating. 
To this dark beer aficionado, elements of the data were somewhat disheartening. Bellingham is clearly an IPA town. An entire section is devoted to how much space on each tap list is dedicated to IPAs and it's, well, a lot — from 20% to 54%. The only IPA-free brewery on the list is Chuckanut, and it recently exited Bellingham.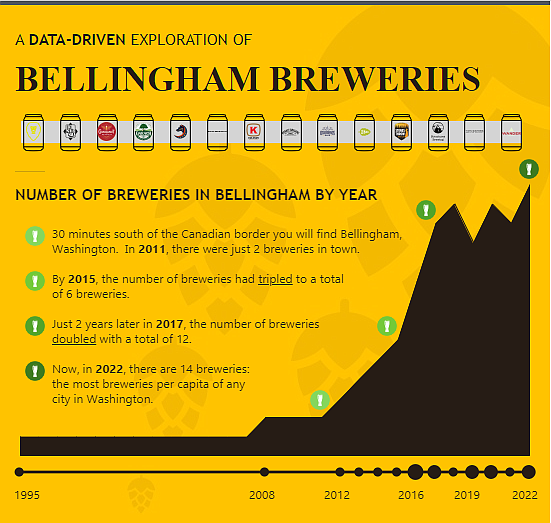 Still, facts will set you free (or at least keep you from spitting out a mistaken order). Though Thomas makes it clear on the infographic that it "is not intended to be taken as objective or scientific truth," the data visualization is directional in highlighting beer's local significance. 
"I try to justify having potentially outdated data by saying that, unless the beer scene in Bellingham changes drastically, my analyses should stay fairly accurate overall," Thomas told me. "But this project is my baby, so I plan on improving and updating it going forward."
All told, the real-world growth both at the state level and locally has encouraged more entrepreneurism. 
BeerNav is a startup founded earlier this year. Think of it as a beer tourism enabler. Since May, BeerNav has sold beer drinkers a one-year "passport" with discounts and promotions good at 80 participating craft brewers from Aberdeen north. Eighteen of the breweries and taprooms taking part are in Skagit and Whatcom counties. 
While the passport costs beer drinkers $50, a standard listing in the passport is free for breweries. A $750 per year premium option provides additional visibility. Kyle Hanaway, BeerNav's founder, said so far two of the 80 listed have signed on for the higher tier.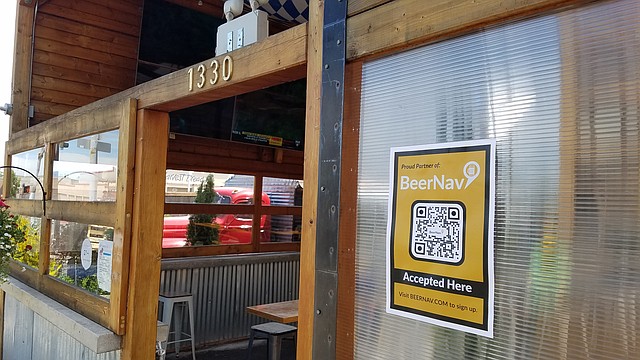 "I started BeerNav as a way for the medium/smaller breweries to leverage us as a low-cost/free marketing tool in order to ramp things up after a crummy two-plus years of COVID, where taproom visitation numbers plummeted and sales slumped," Hanaway said. As of early July, he said drinkers have purchased about 500 passports. 
Hanaway said participating breweries benefit with increased revenue from on-site beer, merchandise and take-away product sales. Passport buyers get a variety of offers that vary by location, but the promos for beer are three-time use. "This is to encourage repeat visitation to the breweries and allow people to go back if they had a good first experience," he said.
BeerNav comes into a market that already is familiar with Tap Trail, a printed map of greater Bellingham breweries and tap houses. Tap Trail rewards beer drinkers with prizes for getting stamps at its more than three dozen locations. Its revenue sources are reversed: the Tap Trail map is free to customers, and locations are charged to be listed, or to advertise, on the map. 
Hanaway thinks BeerNav's Interstate 5 corridor reach will set it apart, along with the "navigational features, like the recommended routes, interactive online maps (and an) amenity key."
Yet with all of the sterile stats documenting the growth in the business of beer here, Hanaway observed that after meeting with more than 130 brewery owners and managers it's still a decidedly personal pursuit — perhaps even, as LiftedViz's Thomas said about his data visualization, a passion project. 
"The brewing community is incredibly tight-knit — everyone knows each other, and is willing to help one another out," Hanaway said. "Most are in it for the love of beer, the craft and the art of brewing, or its freedom of expression not only in the product but the atmosphere they can create with their taprooms."
Places & things (or both)
Downtown Bellingham is getting a new pet shop. Kementari's Creatures has announced — on a doorway sign at 207 E. Chestnut St. — that its grand opening will be Aug. 2–6. The store sits behind a colorful exterior paint job sporting a tree frog, snake, tarantula and iguana-like critter under the words "Exotic Pets - Feeders - Supplies." The new store follows an existing location in Mount Vernon.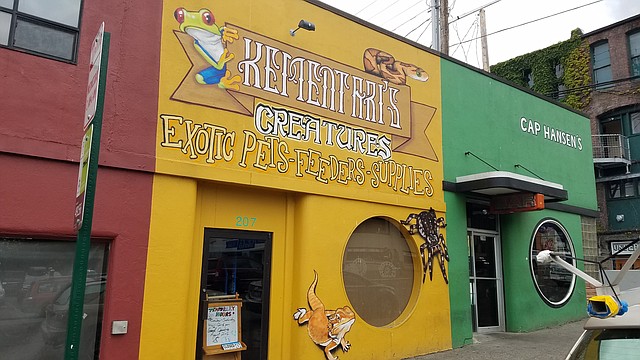 Credit a state liquor license application for revealing what's going into Uisce's current Bellingham space at 1319 Commercial St. after the Irish pub closes on Aug. 31. The new business' name, per the Washington State Liquor and Cannabis Board application, is The Great Northern Bottle Shop & Lounge.
Interest rates hurt Q2 real estate sales
Second-quarter 2022 real estate results are in for area commercial and residential properties. 
The quarterly report from Pacific Continental Realty found commercial property vacancy rates in Bellingham rose slightly, to 3.6% for retail and office space and to 1.4% for industrial space. Asking rates for retail space were down, but up for office and industrial space. Commercial investment real estate sales hit a "dead stop" in Q2, said Ryan A. Martin, co-owner and broker, due to interest rate increases affecting investors' cost of money.
Interest rates also hurt Whatcom County home sales, according to a quarterly report from Muljat Group Realtors. While the median price of homes sold in the second quarter was up 19.1% year-over-year to $649,000, the number of homes sold fell 11.9% in the quarter to a seven-year low. Noted Troy Muljat, owner and president, "The jump of two-plus points in interest rates significantly increased monthly payments for buyers." 
Frank Catalano's column appears Wednesdays. Email: frankcatalano@cascadiadaily.com; Twitter @FrankCatalano.