Food
The roots of Cof&, Bellingham's new Colombian coffee shop
Special coffee, empanadas and friendly service
March 2, 2022 at 12:00 p.m.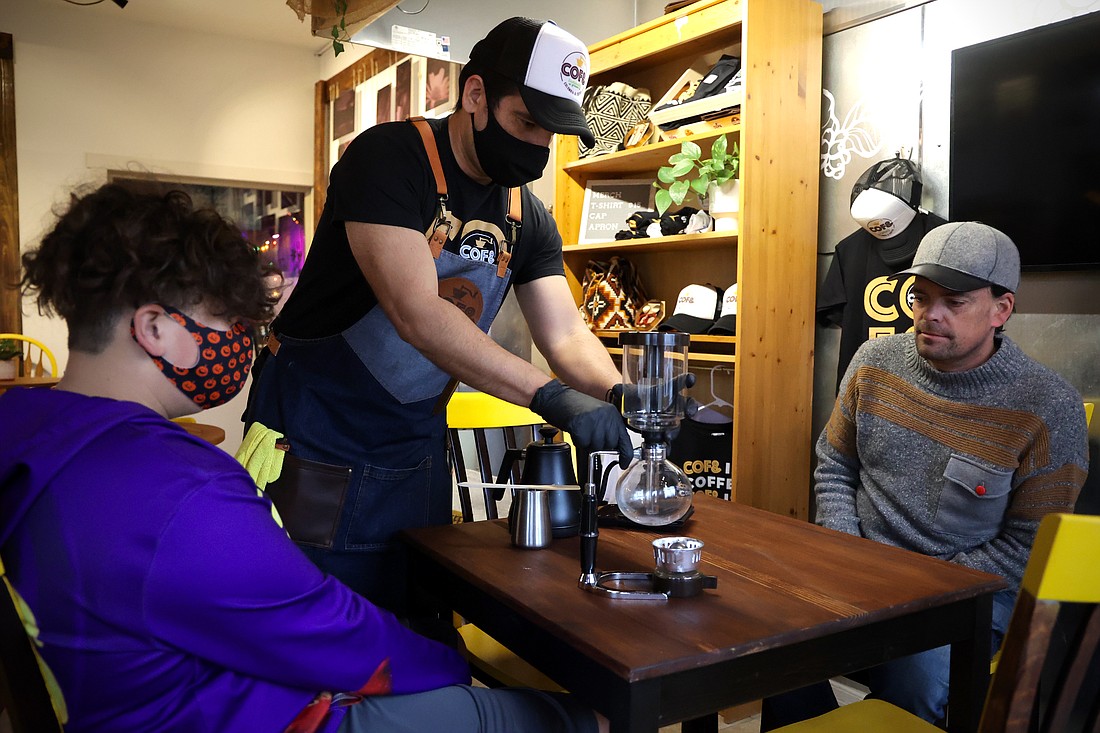 ---
---
Oscar Quintero doesn't think his English is very good, yet he's been interacting with customers on a daily basis since opening Cof& ("coffee") in the Sunnyland neighborhood in December.
The shop is furnished with yellow, wooden tables and chairs and surrounded with plants hanging from the walls and ceilings, in boxes Quintero made with his own hands.
After moving his wife and children from Santander, Colombia to Bellingham one year ago, Quintero sold the coffee, originally founded by his business partner, Camilo Mendez, at local coffee shops and farmers markets. The beans, which are harvested in Colombia, all score over 80 points by the Specialty Coffee Association. Any beans over 80 are considered "special." Cof&'s beans are not only special but cultivated under shade in native forests.
"Colombia is a coffee country," Quintero said. "We are friendly with the environment because we don't need to cut the trees for the plantation. For that reason, the sun doesn't come directly to the plant, so it takes [the beans] more time to get mature."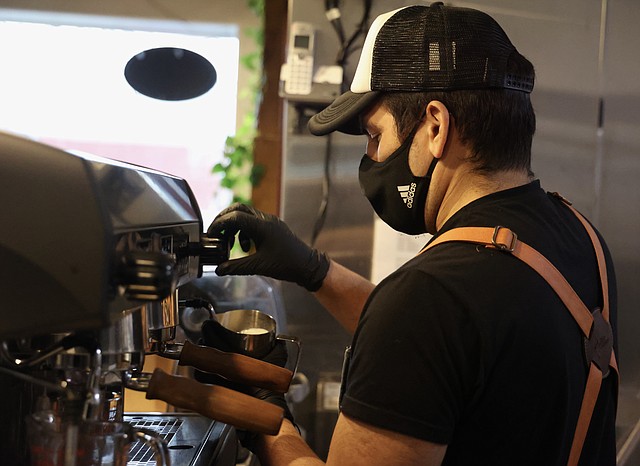 Like human beings, coffee beans mature as they get older, Quintero said. Cof& farmers value quality, so they only harvest mature beans, while commercial harvesting values quantity, harvesting all beans no matter the stage of growth, he said.
The result of mature beans is simple: flavorful, rich coffee — espresso, Americano, cappuccino — in double-layered, see-through mugs, delicately garnished with chocolate sauce, caramel or crushed almonds. The drinks pair perfectly with the sweet and savory empanadas at Cof&, which are made by Go Natural Foods, another Colombian-owned small business in Bellingham that used to be located at Quintero's current shop just off James Street.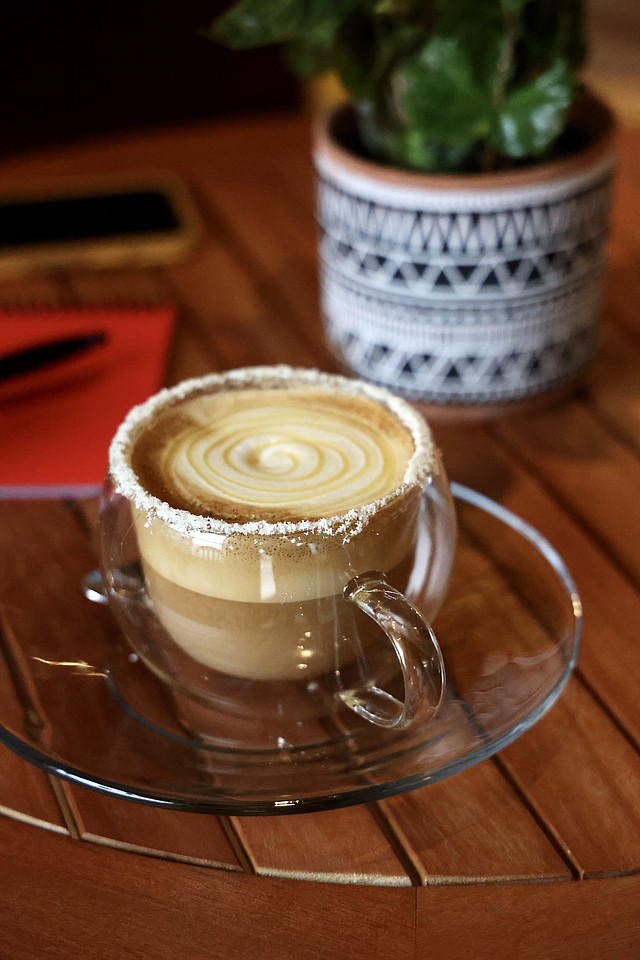 Between quality coffee, comfortable dining and friendly service — one can see Quintero's infectious smile even through his mask — Cof& already has its regulars. Among them is father/son duo Jon and Ben Hansen, who visit the shop many mornings every week before Ben goes to school. 
"It was important to find a spot where we could just come and have a space to talk, relax," Jon said. "The hospitality encourages an environment to build relationships." 
Ben, who used to take secret sips off his parents' coffee, but started drinking it regularly in sixth grade, has tried nearly every drink on the menu. "I have had the affogato, and let me tell you, it's to be coveted," Ben said.
Ben and Jon have learned about the harvesting process from Quintero, and they have both come to enjoy the flavor of straight, black coffee. 
"Ben, at age 14, has developed a really unique palate for coffee," Jon said. Jon noted that he, too, did not always drink black coffee, the way his own father did — which, of course, was Folgers.
"There are maybe 20 customers that I see almost every day here," Quintero said. "I work so hard on social media here and I think it works. A lot of people started to come so fast." 
Quintero, who was an electrical engineer in Colombia, aims to show Americans, who don't know much about Colombia besides what is often in the media, that coffee is one of the many good things that come from his country.
"The first thing that a person has in mind is Pablo Escobar, and I'm trying to speak about everybody that we are more than that. We have good coffee, we are good people, we are friendly people — with bad English," Quintero said, laughing.
Quintero and his family are enjoying their new life in Bellingham, which they chose because his mother already lived here, and because of the popularity of coffee in the Pacific Northwest.
"The people are so nice. We travel, and we know some cities in the USA, the people are different," Quintero said. "In this city, the people are so nice, so polite. For people like me that come from another place, we can feel the difference."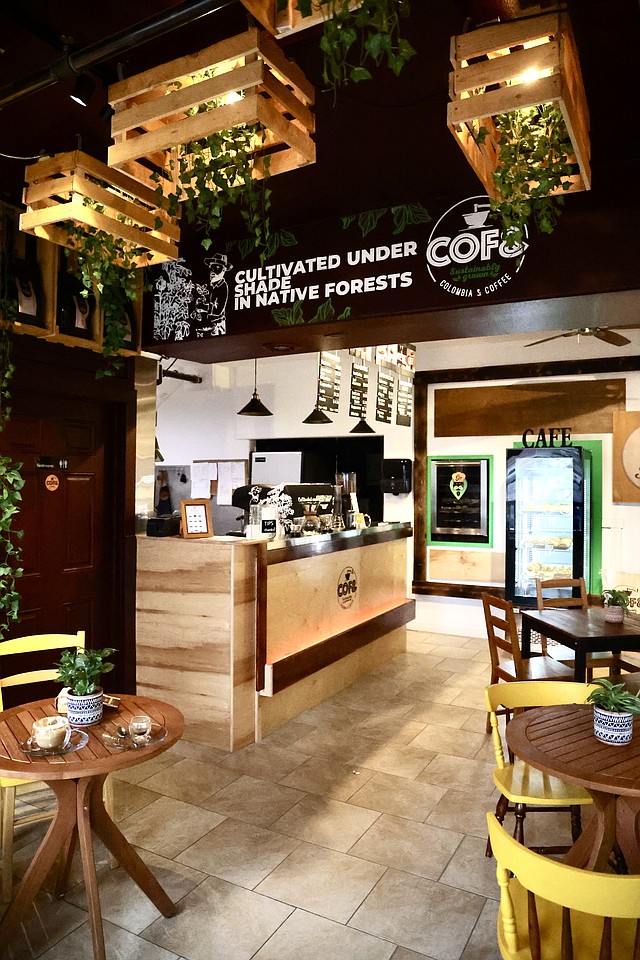 Cof& is located at 784 Kentucky St. in Bellingham. Its hours are 7 a.m. to 5 p.m. Monday - Friday and 7 a.m. to 3 p.m. Saturday and Sunday.