Open & Closed
Open & Closed: September 2023
Meryenda Shop for grab-and-go items officially opens Saturday
September 1, 2023 at 9:38 a.m.
|
Updated September 27, 2023 at 5:51 p.m.
---
---
Open & Closed, formerly Places & Things, is updated regularly with new business openings, closings and changes.
Wednesday, Sept. 27
Meryenda Shop for grab-and-go items officially opens Saturday
Meryenda Shop will host the grand opening of its brick-and-mortar location Saturday, Sept. 30 at 1226 Cornwall Ave. in Bellingham.
The business selling grab-and-go snack boxes, drinks and other goodies will be open from 2–5 p.m. Thursday through Saturday. Prior to its grand opening party, Meryenda will be open from 6–8 p.m. Wednesday, Sept. 27 for Western Washington University's First Night Out. The shop first opened for walk-up service and online order pickup in June.
Meryenda also sells items online and delivers. The snack boxes listed on the shop's website range in price from $15–$18, in and individually packaged food and drinks are also sold online. The shop is launching 50 new snacks and drinks for fall, Meryenda Founder Chris Guillot said in an email.
"We started Meryenda Shop to relieve your 'inconvenient' hunger with full-meal alternatives you can eat whenever and wherever," Meryenda's website states.
Guillot said she and the store manager will be on-site on Saturday to meet shoppers and introduce them to the new items.
Thursday, Sept. 21
Fred Meyer Starbucks getting a facelift
The Starbucks location inside the Fred Meyer store at 800 Lakeway Drive is temporarily closed for remodeling. A sign placed near plastic sheets hanging from the ceiling stated it is scheduled to reopen on October 9, 2023.
Starbucks announced in September 2022 it was spending $450 million in 2023 to make its North American stores more efficient and less complex.
Thursday, Sept. 14
Whatcom Humane Society Thrift Shop in new location, asks for donations

The Whatcom Humane Society Thrift Shop has moved to its new location in Bellingham and is asking for donated goods ahead of the grand opening, according to a Facebook post.
The new location is at 1534B Birchwood Ave. in a space sharing the same parking lot as Big Lots in the Birchwood neighborhood. The shop will be open to the public on Wednesday, Sept. 27 with a grand opening celebration planned for Saturday, Sept. 30.
To donate now ahead of the opening, bring goods Wednesday through Saturday from 10 a.m. to 4 p.m., and Sunday from 11 a.m. to 2:30 p.m.
After the store officially opens, the new shopping hours will be Wednesday through Saturday from 10 a.m. to 5 p.m. and Sunday from 11 a.m. to 3 p.m.
Volunteers at the store said they need additional volunteers to handle the large amounts of donations they have received. 
They also said their policy states items made of leather or wool cannot be accepted.
Wednesday, Sept. 13
Hair salon, spa opens in downtown Bellingham

Gene Juarez Salons and Spas has opened a new location in downtown Bellingham. The salon offers salon services including haircuts and color, waxing, skincare, lashes and brows in the new location at 1411 Railroad Ave.
A 20% discount on services is being offered through Nov. 15 when booking using the code: Bellingham20. Western Washington University and Whatcom Community College students get a 15% discount on services on Wednesdays. A valid school ID is required. 
The salon is closed Sunday and Monday. They are a cashless salon.
Tuesday, Sept. 12
Spirit Halloween expanding operations in Whatcom, Skagit
Bellingham and Burlington will each host two Spirit Halloween stores this spooky season, with stores in Bellis Fair Mall and the Cascade Mall already open for business.
Two new locations — one in the former Bed Bath and Beyond facilities on Meridian Street in Bellingham and the other on Marketplace Drive in Burlington — are slated to open later this month.
With fewer than 50 days remaining until Halloween night, Spirit Halloween remains unchallenged in the region. Its main Halloween-related pop-up competitor Halloween City has just two locations in Washington this year: Lakewood and Tukwila.


Tulip Festival names new executive director
Nicole Roozen took over as Skagit Valley Tulip Festival's executive director at the end of August, according to a report in the Skagit Valley Herald.
Roozen, who married into the family that owns the Skagit County tulip-growing company RoozenGaarde, replaces Cindy Verge. The former director retired after 20 years at the helm of the world-famous flower festival.
Roozen has a communications degree from the University of Washington and has worked as a project manager for clients including Nordstrom and Zulily. 
Festival board President Rachael Woods said the board wanted "a communicator and marketing expert" in its new director, according to the Skagit Valley Herald, quoting a news release.
"What really impressed the committee was [Roozen's] growth mindset and passion for innovation," Woods said. 
Antler Baking Co. to open retail space in Puget neighborhood

Antler Baking Co. will host a grand opening of its retail space from noon to 6 p.m. Saturday, Sept. 16 at 1301 Fraser St., building A 105-106. The retail space is at the same location as its commercial kitchen.
The grand opening will include a free cookie sandwich for the first 100 attendees, raffles and prizes, new merch and the launch of fall flavors.
Antler Baking owner and baker Veronica Stendahl anticipates "casual" walk-in hours from 10 a.m. to 4 p.m. every Wednesday through Friday for the retail space. 
The shop will mostly accommodate pre-order pick-ups to start out, Stendahl said, and Antler Baking will launch a new ordering system so customers can place orders ahead of time to pick up during open hours or at the Bellingham Farmers Market. Stendahl said the business will have extended counter hours with a full menu during holidays.
Maple Bar, at 4252 Cordata Parkway, will continue to serve Antler Baking menu items from 4-9 p.m. every Wednesday through Saturday.
Sunday, Sept. 10
Second Bellingham Rite Aid to close

Rite Aid at 222 Telegraph Road is closing Wednesday, Sept. 20, according to a sign posted on the drugstore's door. "It has been an honor to serve you at this location, and we appreciate your support of RiteAid," it reads. Customer prescriptions from the Telegraph Road location will be automatically sent to the 1225 E. Sunset Dr. location.
The closure follows the announcement of the downtown Bellingham Rite Aid closing Monday, Sept. 11, leaving Bellingham with three remaining Rite Aid locations: Sunset Drive, Sehome Village and Northwest Avenue.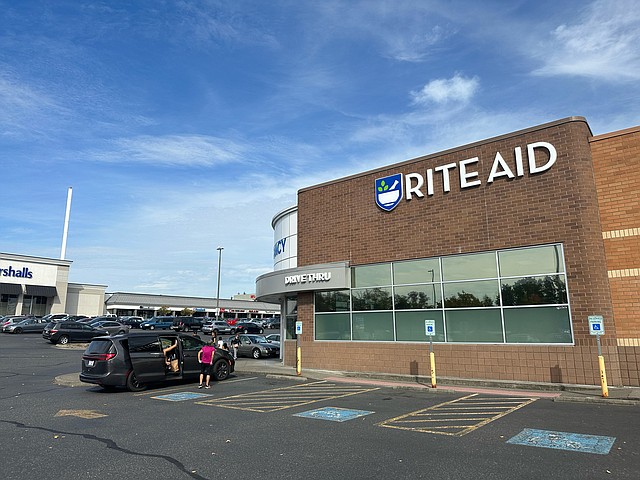 Thursday, Sept. 7
Downtown Bellingham Partnership leader to step down

Alice Clark, executive director of the Downtown Bellingham Partnership for the past seven years, is leaving at the end of 2023, the organization announced Thursday, Sept. 7.
Clark, who was a founding member of the Pickford Film Center, also was key to guiding the organization's efforts to help businesses recover after the COVID-19 pandemic.
Current Program Director Lindsey Payne Johnstone will assume the role of interim executive director, according to a note on the organization's website as the search for a new leader begins. Clark will step down in late December.
The Downtown Bellingham Partnership is a nonprofit organization that promotes and advocates for growth.
Monday, Sept. 4
Pizza Twist opens in Bellingham
A branch of Pizza Twist, an international chain that combines pizza with traditional Indian food, celebrated its grand opening on Stuart Road in Bellingham on Friday, Sept. 1.
The restaurant has a large menu featuring gluten-free, vegan, vegetarian and halal options, as well as fun flavors like a tandoori chicken pizza and butter chicken pasta.
"We opened our doors so that we could provide you the best pizza in Bellingham," according to the company's website. "We have an amazing range of pizzas for the entire family that satisfies everyone's taste buds and food [sensitivities]."
Saturday, Sept. 2
Popular Nuthouse Grill closed
Nuthouse Grill, a popular restaurant located at 8874 Bender Road, Suite 109 in Lynden, closed its doors on Thursday, Aug. 31. The restaurant, serving American food, was known for its ribs, rolls and abundance of peanuts.
"I am so sorry to say that tonight was our last day we are open," the restaurant wrote on Facebook Thursday. "Thank you all for the support you have shown us and our staff. On to the next chapter."
The Facebook post was met with almost two dozen comments from customers and locals expressing their sadness for the restaurant's closure and wishing the staff and owners the best.
Friday, Sept. 1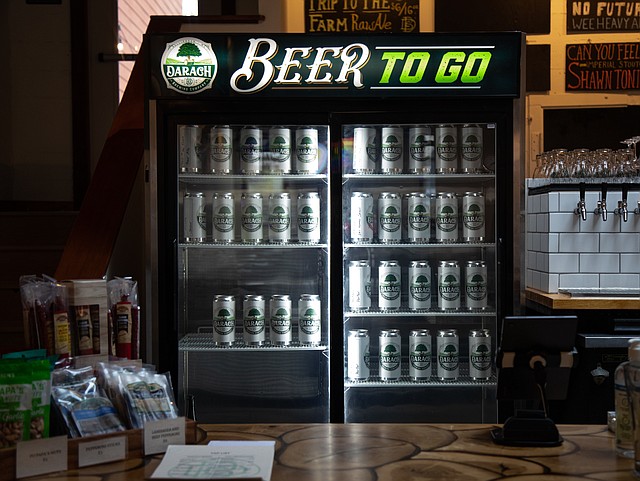 Darach Brewing to shut down
Darach Brewing, one of Bellingham's newest breweries with a focus on "wild and spontaneous" farmhouse-style ales, announced plans to close the brewery and taproom on Bellingham's State Street in September.
The brewing company shared the news on its social media platforms Wednesday, Aug. 30.
"Thank you to everyone that supported us, and especially to our regulars," the brewery wrote. "One of our goals when we opened Darach Brewing was to bring new and interesting beers to Bellingham, and in that we feel like we succeeded. Unfortunately, time was not on our side to grow a big enough base to support ourselves."
Darach's last day of operations will be Saturday, Sept. 23, just nine months after its grand opening in December 2022.