Cross Country
WWU women's XC captures first regional title in program history
Ashley Reeck leads Vikings' women in 5th; Andrew Oslin leads all in 3rd
November 4, 2023 at 2:15 p.m.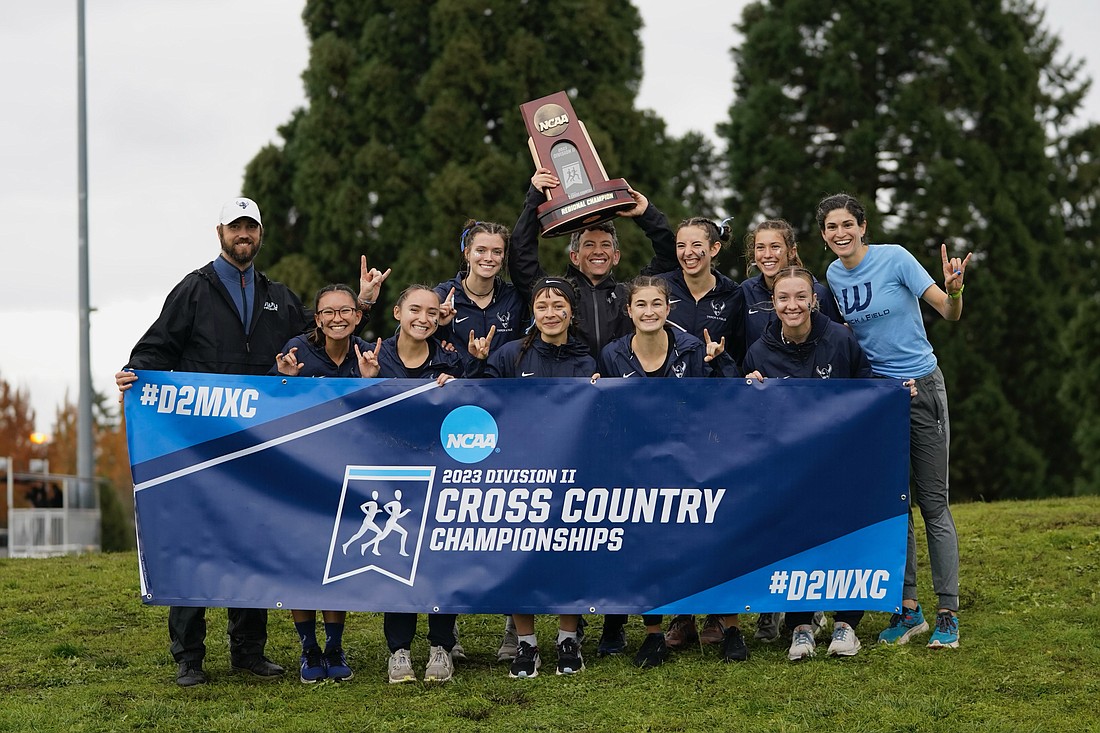 ---
---
For the first time in program history, Western Washington University women's cross country captured first place at the NCAA Division II West Regional Championships at the Ash Creek Preserve in Monmouth, Oregon.
It's also the first regional championship for Western cross country — across both the men's and women's teams — since joining the NCAA in 1998. Western's men's team finished fourth after taking second in 2022.
The Vikings' women's team, which entered the meet ranked No. 2 in the West Region and No. 15 nationally, jumped up one spot and edged No. 16 Biola University with its first-place score of 75. Biola finished with 86 points, and Chico State (No. 1 West Region, No. 11 nationally) finished third with 132.
Western automatically qualified for the NCAA Division II National Championships with the meet win, led by sophomore Ashley Reeck's fifth-place finish (20:54.6). Reeck has consistently improved throughout the season, and once again shattered her previous 6,000-meter personal best time of 21:16.9.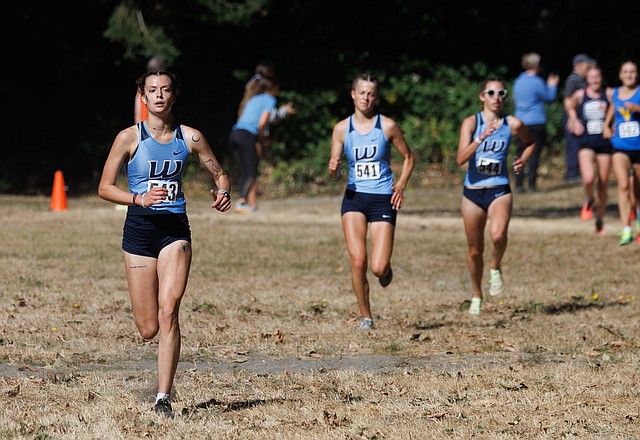 All seven of the Vikings' women's runners finished in the top 32 among 164 runners, with three others (outside of Reeck) finishing top 25. Sophomore Ila Davis finished 11th with a time of 21:19.4, and junior Meaera Nystrom took 14th with a time of 21:25.1 — both personal bests for the runners. Junior Sophie Wright finished 24th with a time of 21:43.8.
Also heading to nationals for the women's team will be junior Emma Smith (26th, 21:44.9), senior Marian Ledesma (29th, 21:52.2) and junior Mia Crocker (31st, 21:55.1).
Only 33 points separated the Western men in fourth place (79) and first-place finisher Chico State (47). The Vikings, which entered the meet ranked third in the West Region and 12th nationally, followed Cal Poly Pomona (77).
Western's seven men's runners in the 10,000-meter race were led by senior Andrew Oslin, who posted the top finish on the day for the Vikings by placing third (30:49.2) — 11 spots ahead of his 14th-place finish at last season's regional meet.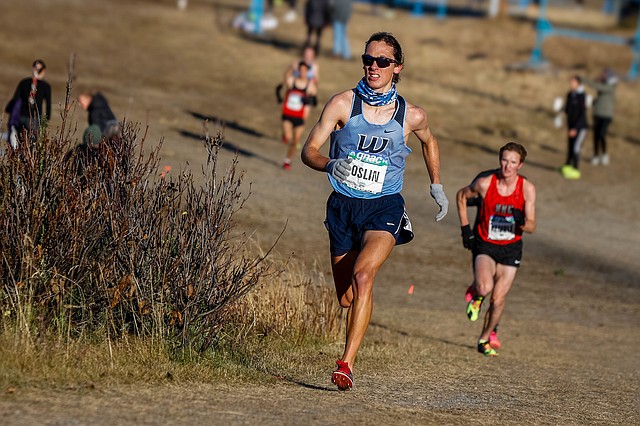 Oslin will be the men's team's only automatic individual qualifier to the national meet despite two other runners finishing in the top 15. Junior Ryan Clough took ninth out of 156 runners with a time of 30:56.5 and fellow junior Kevin McDermott finished 15th (31:03.9). 
McDermott and Clough also both improved on their finishes at the 2022 regional meet. 
Western's men's team still has a chance to earn an at-large bid to the national meet during the NCAA Division II Cross Country Selection Announcement at 3 p.m. Monday, Nov. 6.
The NCAA Division II National Championships will be held at the Tom Rutledge Cross Country Course in Joplin, Missouri on Saturday, Nov. 18.
Full results from the NCAA Division II West Regional meet are available here.