Housing
Whatcom County reports highest homeless number since census began
Homeless population rising across age, wage brackets
June 12, 2023 at 4:12 p.m.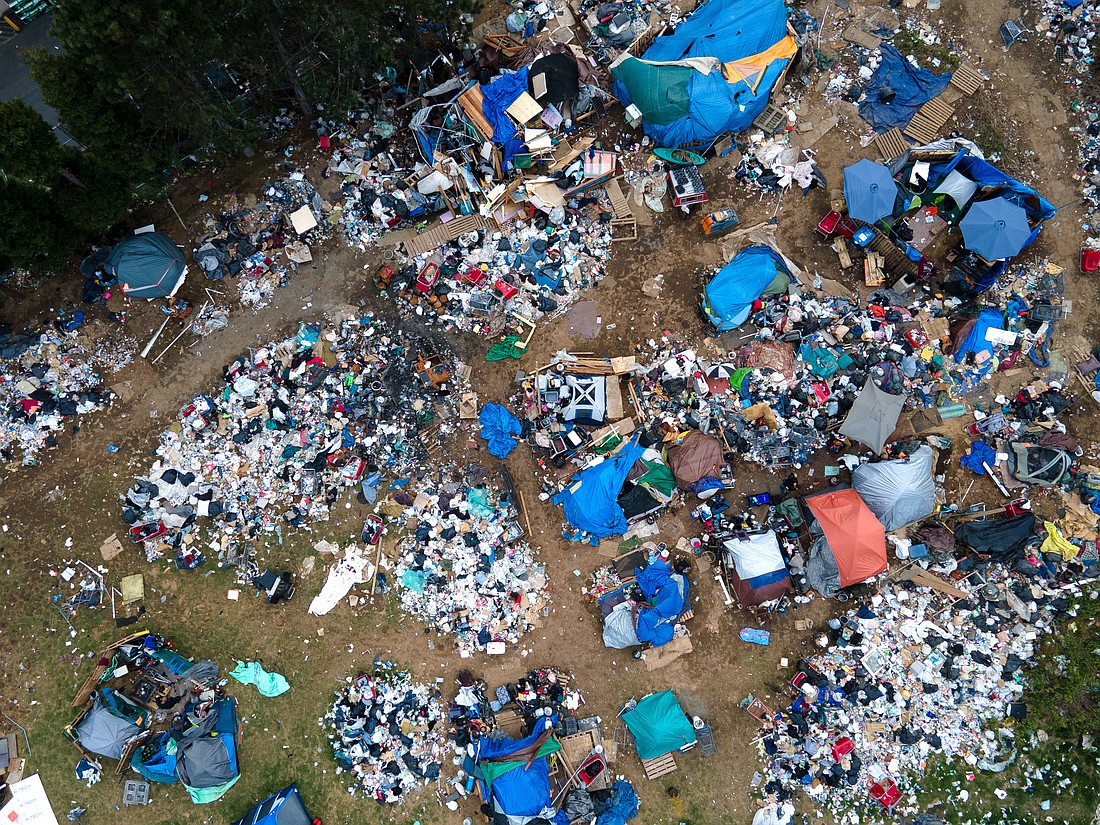 ---
---
Homelessness is rising faster in Whatcom County than service providers say they can respond to it, a June 12 census report from the Whatcom County Health and Community Services department shows. 
Homeless populations in the county increased 27% from 2022, and numbers are rising across age and wage brackets, according to the report, an annual point-in-time count. This year also recorded the highest number of homeless individuals, 1,059, in Whatcom County since 2008, when the census began. 
That rise reflects state and national trends, and explains more frequent resident reports and requests for services, said Chris D'Onofrio, the housing and homeless services program supervisor for the county health department. 
"When you look around town, it feels like there are more people experiencing unsheltered homelessness," D'Onofrio said in a June 12 interview. "We knew that requests for services were coming in at elevated rates, so I wasn't entirely surprised." 
Other communities in Washington, including Skagit and Spokane counties, saw similar, significant jumps in their homeless populations. Skagit County saw a 70% jump — from 314 to 533 homeless people — between 2022 and 2023, and Spokane had a 36% jump in overall homelessness, from 1,757 in 2022, to 2,390 in 2023. 
The reported 1,059 homeless individuals in Whatcom County, though, is likely much lower than the actual number. 
"That's just the number of people that completed surveys," D'Onofrio said. "Of course there are more people than that — people we don't know about camped in the woods, or people who didn't want to complete the survey." 
The point-in-time count, conducted on just one night in January, is a limited snapshot of homelessness, and historically underestimates the actual number. The 2023 Whatcom County Annual Report on Homelessness said participation is voluntary, and some individuals — particularly immigrants — choose not to be counted. 
D'Onofrio called the census an "undercount of a restrictive definition," in part because it excludes those who don't meet federal definitions of homelessness but who have unstable access to housing. 
"If somebody is couch surfing or crashing on a friend's couch, they wouldn't be counted in this report," he said. 
The count also excludes individuals residing in institutions like prisons, jails and hospitals. 
During the Jan. 26 point-in-time count, the bulk of those counted spent their night in a shelter, with a vast majority of them in emergency shelters such as Basecamp or specialized facilities. 
Those shelters, though, aren't enough to close the gap for some of Whatcom's unhoused people, many of whom were priced out of homes, experienced health issues, or were pushed out of housing due to their gender or sexual identities. 
About two-thirds of the individuals surveyed during January's count reported significant health challenges such as medical conditions, disabilities and substance use disorders. 
Seniors, too, are quickly becoming a larger portion of Whatcom County's homeless population. Since 2019, homeless individuals over the age of 60 increased by about 141%, from 68 in 2019 to 164 in 2023. Many seniors are on fixed incomes, and are being priced out of their housing in Whatcom County.
"The burden of rent is impacting more and more people," D'Onofrio said. "But … people who experience homelessness tend to be not just people with low incomes, but also people with hardships in their lives, including people who identify as LGBTQ+, survivors of domestic violence, disability, [etc.]." 
Part of the problem, D'Onofrio said, is that people are becoming homeless faster than local programs can get them back into secure housing — especially in a community where housing availability is already limited. 
"The programs we have and the services we offer — they're effective and they're working — they're just not being offered at the scale necessary," he said. "We can get people into housing. We can get people off the streets, and we do that. We do that a lot. But there's an inflow of people that's moving faster than we can keep up with."  
Despite the bleak outlook, D'Onofrio said there's reason to be hopeful. New state legislation and sources of funding will help combat the rise in homelessness by increasing housing availability and providing more state support. 
And next year, the county plans to update its Strategic Plan to End Homelessness — last revised in 2019 — and will include community input and participation opportunities to help direct the county's work in addressing homelessness.