Housing
Census data highlights renters' burden in Whatcom County
58% of Bellingham renters pay too much for housing
December 15, 2022 at 5:05 a.m.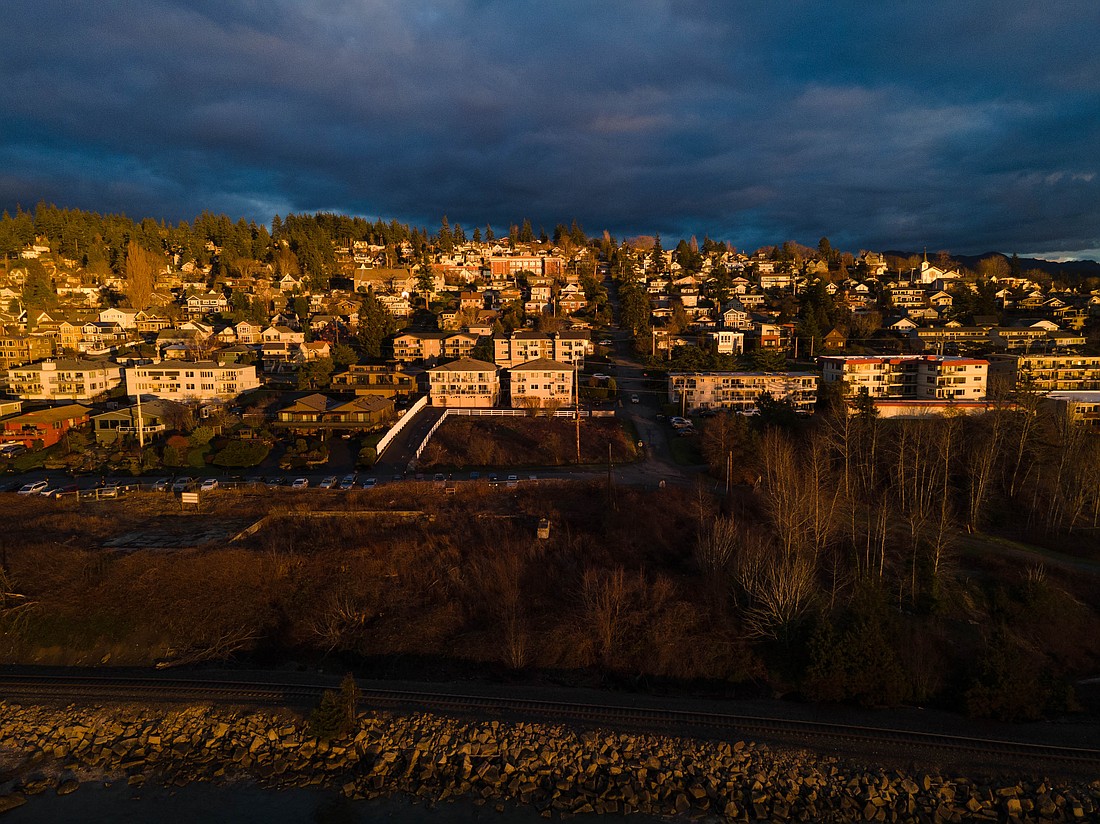 ---
---
A majority of renters in Bellingham and across Whatcom County are overburdened by housing costs, according to the latest census figures.
An analysis of local data from the U.S. Census Bureau's latest five-year American Community Survey (ACS), released last week, showed that 52% of renting households in Whatcom County and 58% in Bellingham spent more than 30% of their income on rent and utilities. According to the U.S. Department of Housing and Urban Development's definition of affordable housing, households are under a financial burden if they spend more than 30% of their income on their residence.
By comparison, 46% of renters statewide are cost-burdened — statistical evidence that Bellingham residents are worse off, on average, than the state as a whole. 
"Residents of Bellingham and Whatcom County are consistently more cost-burdened than other Washingtonians," said Chris Behee, long-range planning manager for the city of Bellingham. "This has remained the case even with significant investments by the city through our Home Fund Levy, and other state and federal sources."
The city spends roughly $10 million a year to house people or keep them in their homes.
But rapidly rising rents make it difficult for government solutions to keep pace with the problem. The latest five-year ACS, which pools data from 2017 to 2021, doesn't fully reflect the scope of the problem, Behee said.
"Using the five-year ACS average obscures the significant increases we've seen in just the past two years," Behee said. The city's own data shows the median rent increasing 41% without adjusting for inflation, from $1,200 in 2018 to $1,693 in 2022, Behee said.
On average, people who own their homes in Bellingham or Whatcom County are much less burdened, with only about a quarter of homeowners spending more than 30% of their income on mortgage and utilities, according to the five-year ACS.
Racial disparities
Renters carrying a disproportionate amount of the housing-cost burden points to a racial disparity in Bellingham and Whatcom County, too. Non-Hispanic white households have the highest home-ownership rate in the county, at 65%, according to the ACS. By contrast, 37% of Black households in the county are homeowners, as are 42% of Hispanic residents, 56% of Indigenous households and 59% of the Asian population.
Shu-ling Zhao, an activist who helped organize the new Whatcom Racial Equity Commission, said historically racist practices in Whatcom County are at the root of today's housing disparities. Bellingham has a history of restrictive covenants that only allowed homes to be sold to white people. Zhao also mentioned expulsions of Asian populations from the city a century ago and the more recent "sundowning" practice of encouraging Black people to leave town after sunset.
All of these practices were barriers to home ownership and the accumulation of generational wealth, Zhao said.
"Without the ability to grow wealth, you see these lasting disparities," she said. "Community members of color were unable to build equity through homeownership, historically."
Seeking solutions
If $10 million in annual government spending isn't fixing the housing crisis, what might?
Two state legislators from Bellingham who are preparing for next month's start to the legislative session said housing supply must increase.
"To do that we should pass a missing middle housing bill, to allow more diverse types of houses in single-family zones near transit," Rep. Alex Ramel said. So-called "missing middle" housing includes duplexes, fourplexes and garden cottages in neighborhoods that historically have had only single-family homes.
Ramel said 250,000 homes need to be built in the state to catch up with demand.  
"We can't build that next year," Ramel said. "It's going to take a decade."
Sen. Sharon Shewmake said Monday she wasn't sure a "missing middle" bill would have the votes to pass in the upcoming session, but a separate bill promoting construction of accessory dwelling units, or ADUs, might. This type of housing, typically a smaller structure on the same lot as a larger single-family home, could increase the stock of affordable rentals in cities like Bellingham.
Paul Schissler, a community development consultant in Bellingham and a former director of Kulshan Community Land Trust, said last session's version of the ADU bill, which didn't require the homeowner to live on-site, would have encouraged absentee investors from buying up residential properties and inflating housing costs.
"The best idea that I know of (to promote affordable housing) is policies that promote owner occupancy," Schissler said.
Not only that, but developers should be incentivized to build affordable homes — and not as a token 10% or 20% of an overall development, either, Schissler said. 
"If there are 800 homes for market price, let's aim to have at least 800 homes per year that are not market price," he said. "We'd still be far short of what we'd need."
"For every home that's for-profit we should build 10 that are nonprofit," Schissler added. "Builders would be busy nonstop."