Housing
Homelessness remains high in Whatcom County
Agencies release annual Point-in-Time count
July 22, 2022 at 4:36 p.m.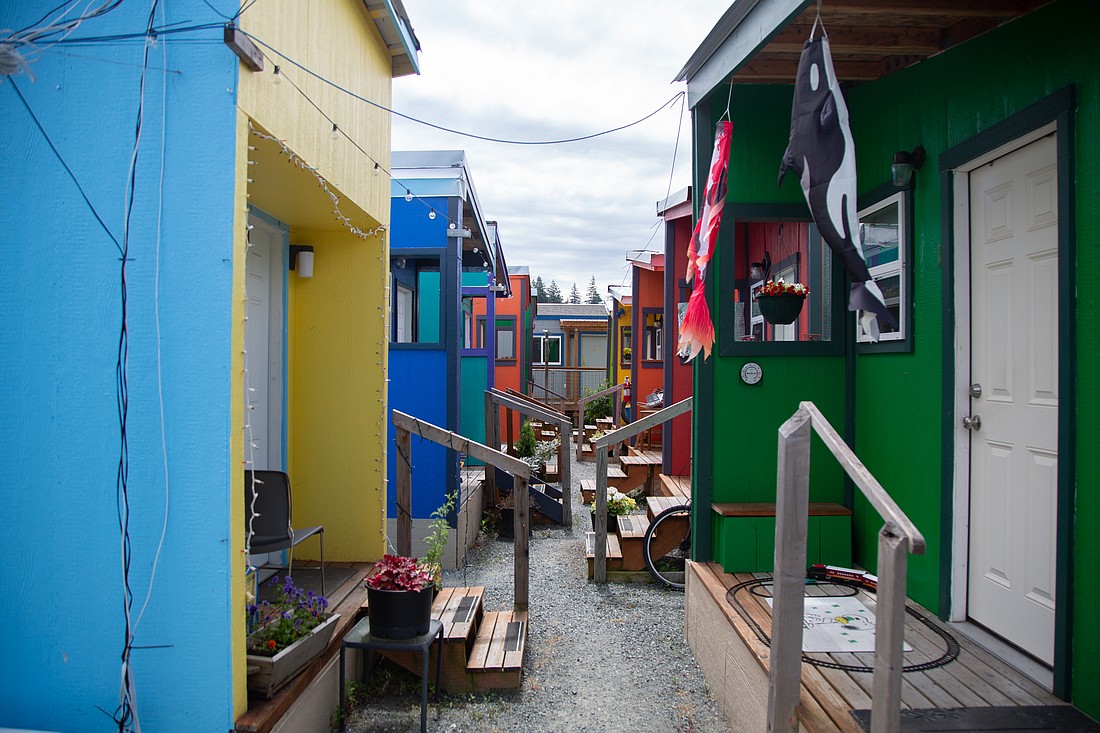 ---
---
The number of homeless people in Whatcom County remains high compared to surveys taken before the COVID-19 pandemic, according to the latest figures from the county Health Department and partnering agencies. 
In what may be a positive trend, fewer homeless individuals reported sleeping outside or in vehicles compared to 2019, according to the Point-in-Time count released on Friday.
The annual census, conducted this year around Feb. 24, counted 832 homeless individuals — a slight decrease from the 859 recorded in January 2021.
The 2022 report from the Health Department, the city of Bellingham, the Whatcom County Coalition to End Homelessness and the Opportunity Council doesn't draw any firm conclusions about a link between COVID-19 and increased homelessness. However, it suggests possible connections between the pandemic and a significant increase in homelessness among families with children.
The number of homeless families increased from 64 in 2020 to 96 in 2021 and 82 in 2022. The 2020 count was conducted in January, several weeks before COVID-19's impacts were felt in the U.S.
The report mentioned a few possible reasons for the increase:
"Anecdotal evidence suggests that families felt unsafe in doubled-up living arrangements due to increased exposure to COVID-19, additional stress and financial hardship brought about by reduced economic activity, and additional challenges associated with isolation and separation from support systems."
The Point-in-Time count distinguishes between sheltered and unsheltered homeless people. The count includes people staying in a shelter, a motel, a tiny home village or other transitional housing. Unsheltered individuals are those sleeping outdoors, in a vehicle or in an abandoned building.
The number of sheltered homeless people has increased since early 2020 due to increased shelter capacity and a COVID-19 relief program that provided funding for emergency motel stays. The number of homeless people in motels went from eight in 2020 to 88 in 2021 and 67 in 2022.
The funding for motel stays partially explains the increase in homeless families during the pandemic, said Chris D'Onofrio, a county Health Department housing specialist.
"Some of those families most likely were doubled up or living in uncomfortable, if not technically homeless, situations," D'Onofrio said. 
The Point-in-Time counts have picked up a clear downward trend in the proportion of unsheltered homeless individuals. Of the homeless people counted in 2019, 42% were unsheltered. That percentage has declined steadily since then and stood at 22% this year.
D'Onofrio cautioned that the data on unsheltered people was more likely to be compromised by COVID-19 restrictions in place during the count. Libraries and food banks where unsheltered people might normally be found were closed during the pandemic.
D'Onofrio also said not to read too much into the small decrease in the overall count from 2021 to 2022. The 3% decline is within the count's margin of error, he said.
"I wouldn't tell people that homelessness is down," D'Onofrio said. "Perhaps the count suggests a decrease, but I wouldn't say that with any certainty."
"You can say that we're making progress," he added, "but there's still a lot of work to do."