Elections
Reduced Greenways V levy will be on November ballot
Fifth iteration of levy aims to prioritize climate resiliency
July 10, 2023 at 11:04 p.m.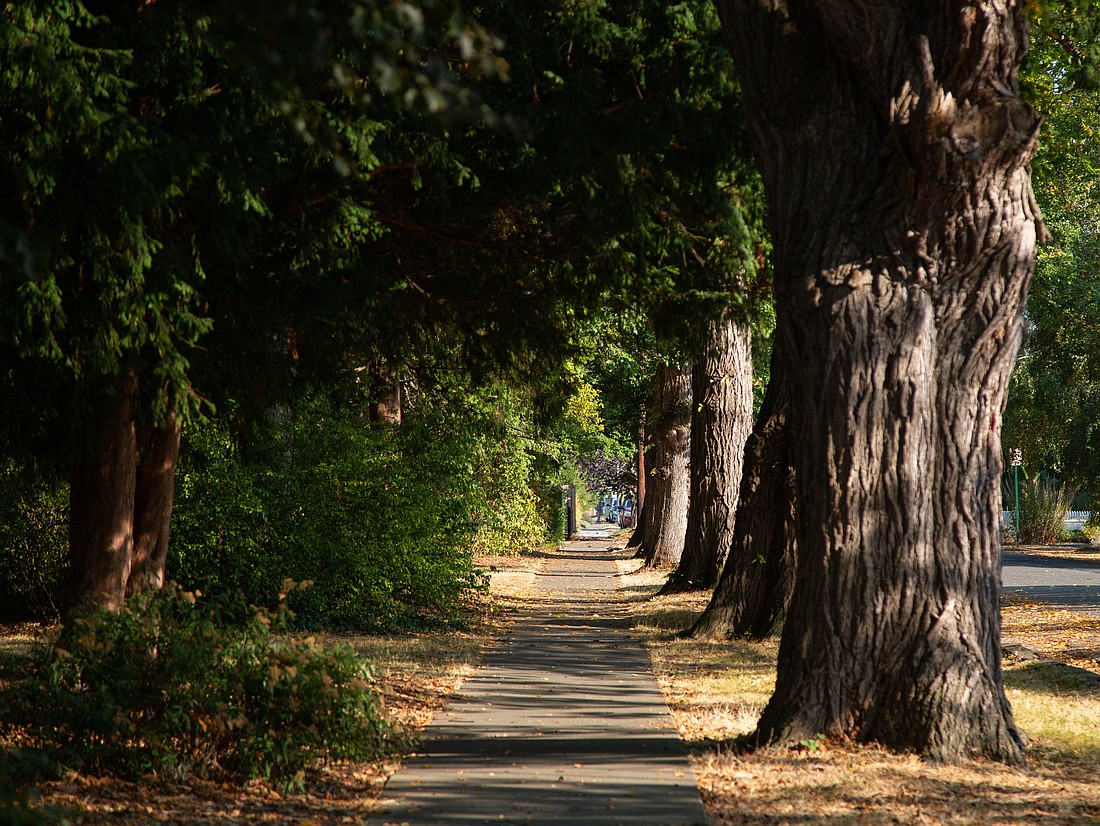 ---
---
The Greenways V levy — one of Bellingham's longest-standing property taxes — will return to the ballot for the fifth time after a unanimous vote from Bellingham City Council.  
The levy, initially launched in 1990 and expiring at the end of this year, is designed to raise funds for property acquisition, as well as trail projects and environmental remediation in city parks. It was initially developed by a group of residents at a rate of 57 cents per $1,000 assessed property value, though the 2023 ballot measure lowers that rate by 16 cents. 
By the end of 2023, the levy will have brought in more than $102 million for city green spaces. 
Greenways V, though, looks a little different from the four previous levies, Greenways committee members told council and members of the public during a Monday, July 10 meeting. 
"There are more things the Greenways Program can do," committee chair Neil Schaner said during the public hearing regarding the levy. "We didn't just copy and paste everything from [previous] Greenways. We made sure to adapt it for the future, because just as Greenways and the city have changed over 33 years, we'll change again." 
The new proposal, at 41 cents per $1,000 property value, will target climate resiliency across Bellingham, and includes details to make the city "more equitable," Schaner told the council during its June 26 meeting. 
Part of making the Greenways Program more equitable, Schaner said, is addressing historic inequalities across north and south Bellingham by adding more parks to neighborhoods like Cordata and Birchwood, which have fewer and less accessible green spaces than other neighborhoods such as Fairhaven and Sehome. 
To target climate resiliency, the resolution calls for Greenways funds to supplement other Bellingham environmental efforts, such as existing city programs to plant trees.
Residents overwhelmingly voiced support for the levy during Monday's public hearing. Council members, too, expressed support for the 33-year-old program, which has helped the city procure about 3,200 acres of land, created 2,400 acres of recreational trails and added or maintained another 87 miles in parks across Bellingham. 
Council chair Michael Lilliquist called the resolution a "slam dunk," and council member Lisa Anderson said she was "really glad" to see the emphasis on climate resiliency in the next decade. 
Earlier versions of the Greenways levies passed in 1990, 1997, 2006 and 2016. The first three levies were passed at rates of 57 cents per $1,000 assessed property value, and the 2016 levy passed at a rate of 50 cents per $1,000.