Environment
What is Bellingham's Greenways Program?
1990s-era fund may be back on November ballot
July 10, 2023 at 5:00 a.m.
|
Updated July 10, 2023 at 11:57 a.m.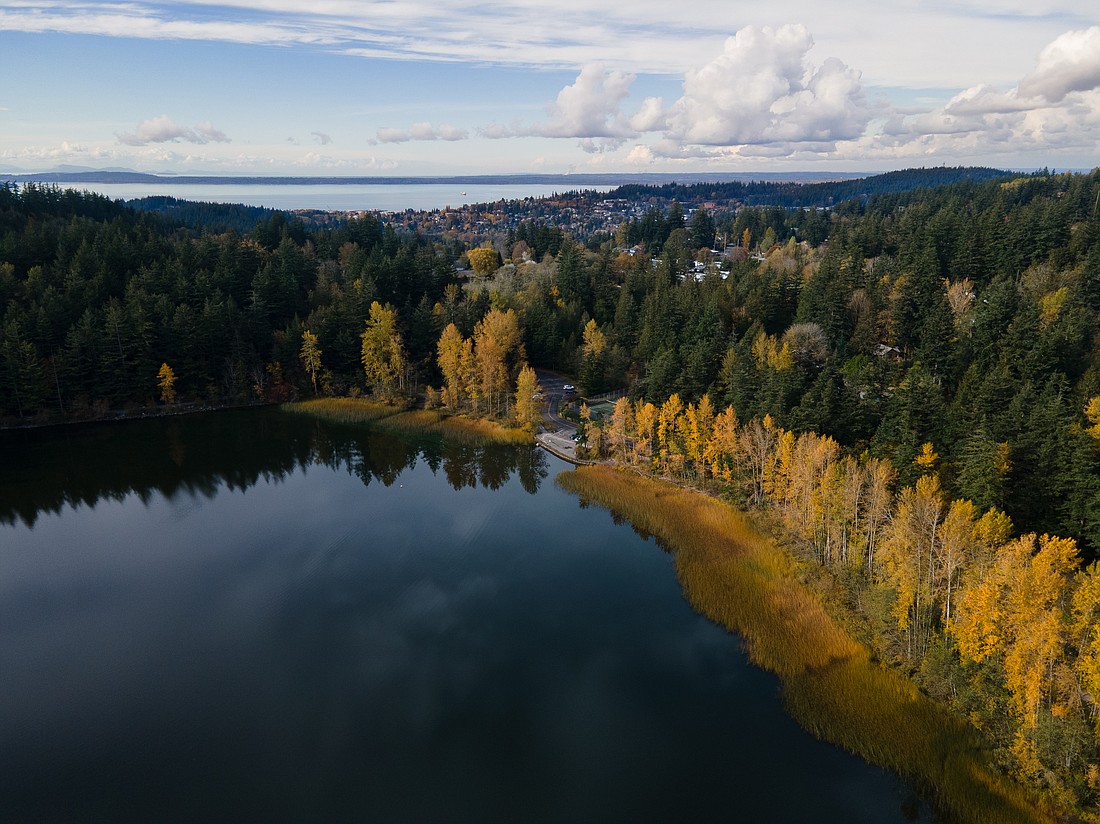 ---
---
One of Bellingham's longest-standing property taxes — known as the Greenways Program — may return to the ballot with a lower rate this November. 
The tax, initially launched in 1990 and expiring at the end of this year, was developed by a group of local residents who wanted to raise funds for parks and land acquisition, as well as trail projects and environmental remediation work in existing parks. By the end of 2023, the tax will have collected more than $102 million for green spaces in Bellingham and beyond. 
The Bellingham City Council is considering sending a new version of the levy, known as Greenways V, to voters following public discussion at a Monday, July 10 hearing. 
The new version would lower the collected property tax from 50 cents per $1,000 assessed property value to 41 cents per $1,000 for the next decade, and would help the city "adapt a bit more towards the future," Greenways V committee chair Neil Schaner told the city council during a June 26 meeting. 
"Greenways is an amazing asset for the city," Schaner told the council. "We are hoping the community … will see fit to approve this levy, should it make it to the ballot and through council." 
Schaner, who also serves as the chair of the Greenways Advisory Committee, said the Greenways V committee hoped to help make the city greener and "more equitable," as well as more resilient in the fight against climate change. 
"We realize there have been some historical imbalances between the south side and the north side of town," Schaner said. 
To combat that, he said the committee planned to "make it equitable for everyone, focus on those who currently do not have trail access within a quarter-mile or half-mile from where they live, and just make everything more green." 
Many older Bellingham neighborhoods, such as Fairhaven and Sehome, have easy access to public parks and green spaces. Other neighborhoods, like the rapidly expanding Cordata and Birchwood, have fewer green spaces and parks. In its 33-year tenure, the Greenways Program has worked to rectify that, using funds to procure and renovate the land around Cordata Park.
The current commission, though, hopes to do more in northern neighborhoods as the city grows, and worked to keep the proposal flexible for future growth. 
"Greenways has to evolve over time, not only because the city is changing, but people in the city are also changing," Schaner said. "This is a 10-year proposal. That's a long time … We can't exclude the great ideas that may come later." 
Earlier versions of Greenways passed in 1990, 1997, 2006 and 2016. The first three levies were passed at rates of 57 cents per $1,000 assessed property value. 
By the end of 2023, the program will have purchased 3,200 acres of land, helped create 2,400 acres of recreational trails and added or maintained another 87 trail miles in parks across Bellingham. 
During Monday's public hearing, residents will be able to discuss their concerns with the proposal or offer their support for the plan in person at council chambers or via Zoom. 
A previous version of this story stated funds from the Greenways levy had added approximately 87 miles of trails to parks in Bellingham, based on a factual error in City of Bellingham documents. Funds have supported the addition of approximately 40 miles of new trail, and maintained another 47 miles of existing trail across parks. The story was updated to reflect this change July 10, 2023 at 11:57 a.m. Cascadia Daily News regrets the error.