Business Matters
Whatcom, Skagit jobless rates remain at 2023 lows
Employment analysis finds both counties lagged state recovery
August 11, 2023 at 4:50 a.m.
---
---
Lagging recovery. The last county jobless numbers are in for the first half of the year. While they showed a continuation of the lowest monthly unemployment rates yet for 2023, looking deeper also revealed that Whatcom and Skagit counties have been playing pre-pandemic catchup longer than the state as a whole.
The new figures — not seasonally adjusted — peg June unemployment at 3.1% for Whatcom County and 3.3% for Skagit County. That's flat compared to their respective non-seasonally adjusted May rates, and remains the low point of a decline from this year's February peak of 6.2% in Whatcom and 6.6% in Skagit.
Other Northwest Washington counties, too, are relatively low. In June, Island County clocked in at 3.1%, also flat. San Juan County was at 2.3% — the lowest for June among all counties — down from May's 2.4%.
The full state's June rate, which is released as seasonally adjusted and so isn't directly comparable to preliminary county numbers, was 3.8%. A Washington State Employment Security Department news release said it matched the "pre-pandemic low" in February 2020. And total jobs statewide, measured by nonfarm employment, are actually up since that pre-pandemic month.
Despite the fading of Pandemic Canyon in the rear-view mirror, an analysis indicated it's been a longer and slower drive out for Whatcom and Skagit counties.
Anneliese Vance-Sherman, chief labor economist for the Employment Security Department, took a deep dive into Northwest Washington employment data through May. Positive unemployment rate news aside, she said that Whatcom and Skagit counties' recovery was behind the state's.
"On a seasonally-adjusted basis, these two MSAs (Metropolitan Statistical Areas) were hit harder than most, and that initial sharp downturn continues to show up in our payroll numbers as a lagged recovery," she said.
As of the end of May, Vance-Sherman said, several sectors were still below pre-pandemic job levels in Whatcom County with professional and business services, construction and financial activities employment rising above. In Skagit County, construction was notable in exceeding pre-pandemic levels.
However, total employment in Whatcom and Skagit counties did continue to grow from May to June, according to the newest state numbers, and was — again, in total, and not by sector — greater than employment in February 2020.
His Honor's honors
Four downtown Bellingham businesses and property owners have been honored in the Mayor's City Center Awards — the first time the awards have been presented since they were pandemic-paused following 2019's event.
The awards, for "outstanding achievements and exceptional projects that improve and revitalize the City Center neighborhood," went to Chuckanut Bay Distillery/Penny Farthing, the Renaissance (Elks) Building, Hudson Yard and Storia Cucina.  
Chuckanut Bay Distillery, for example, was recognized for its work since 2017 to transform the former JCPenney building at 1309 & 1311 Cornwall Ave. Restoration of the 1912 Elks Building at 1414 Cornwall Ave., the new-over-old Hudson Yard makerspace and taphouse at 954 N. State St. and buildout of the Storia Cucina Italian restaurant in the earlier Michael's Books space at 109 Grand Ave. also led to awards, with efforts (and history) documented in a set of YouTube videos.
Previous years' award winners included Faithlife, Aslan Brewing Company, Pickford Film Center and a number of others since the honors began in 2017.
This land is ag land
In the midst of the multi-year deliberations over agritourism in Skagit County (the latest: an extension of public comment on the proposed code changes to Aug. 17), Skagit County Public Works has published its Farmland Legacy Program Annual Report. 
The report said that, as of the end of 2022, the program protected 14,325 acres from future development, about 16% of the 89,000 acres designated as agricultural-natural resource lands in the county. Other economic data in the eight-page document: Skagit Valley agriculture produces 90 different crops of commercial value, provides 2,600 jobs and $108 million in wages and collectively is a "top employer" in Skagit County.
People
Dana Weber has been named general manager of the Four Points by Sheraton Bellingham Hotel & Conference Center at 714 Lakeway Drive in Bellingham's Puget neighborhood. Weber most recently was general manager of the Best Western Plus Bellingham Airport, but worked at the Four Points from 2006 to 2018. Weber also is chair of the Bellingham Whatcom County Tourism Board and president of the Bellingham Whatcom County Lodging Association. Both the Four Points and Best Western Plus are managed by Providence Hotel Partners.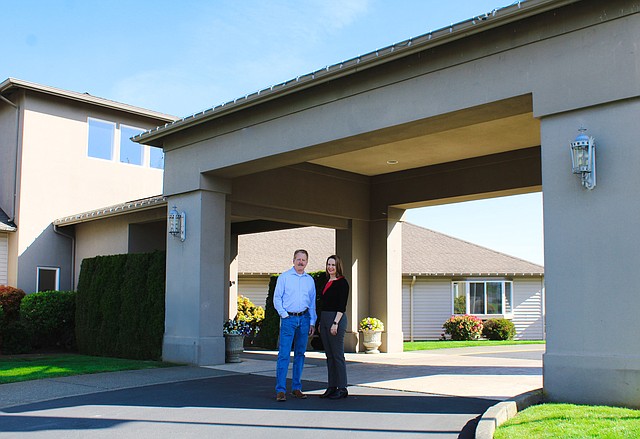 Tonja Myers, administrator at Christian Health Care Center in Lynden, has been promoted to the newly created role of executive director at the nonprofit long-term care facility. In an announcement, CHCC said Myers has assumed many of the duties of former CEO Patrick O'Neill in the leadership restructuring. Myers has been with the locally-owned skilled nursing facility since 2015.
Places & Things
Vienna Cleaners in downtown Bellingham will be shuttered after Friday, Aug. 11. A family member working at the site on Saturday, July 29 said the dry cleaner's owners plan to retire, closing the business that is said to have been in operation since 1908. The business had stayed open despite challenges over the years including a 2019 fire next door and staff and supply shortages during the worst of the pandemic.
Fraser Elliott Commercial had listed the property at 206 E. Magnolia St. for sale on its website in late July at $900,000, and the real estate group's multiple posts on Facebook described it as "a fantastic retail location or a prime redevelopment opportunity."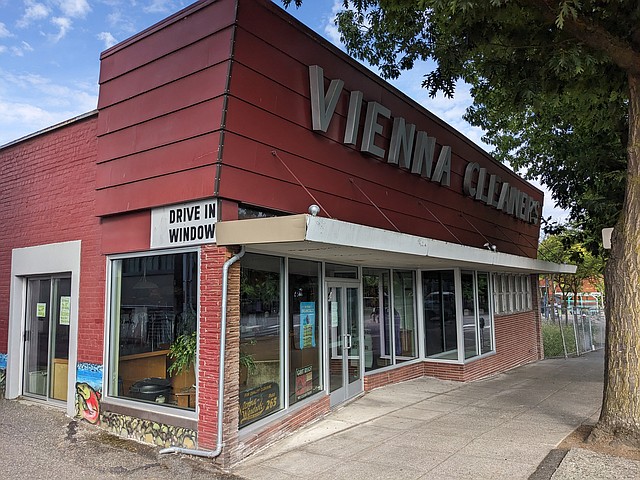 (For the latest Places & Things, check here throughout the week.)
Frank Catalano's column is published online and in print Fridays. Email: frankcatalano@cascadiadaily.com.