Business
Proposed changes to Skagit agritourism code vex farmers, event venues
Events on ag-zoned lands could be limited under proposed changes
August 2, 2023 at 4:37 p.m.
|
Updated August 2, 2023 at 5:55 p.m.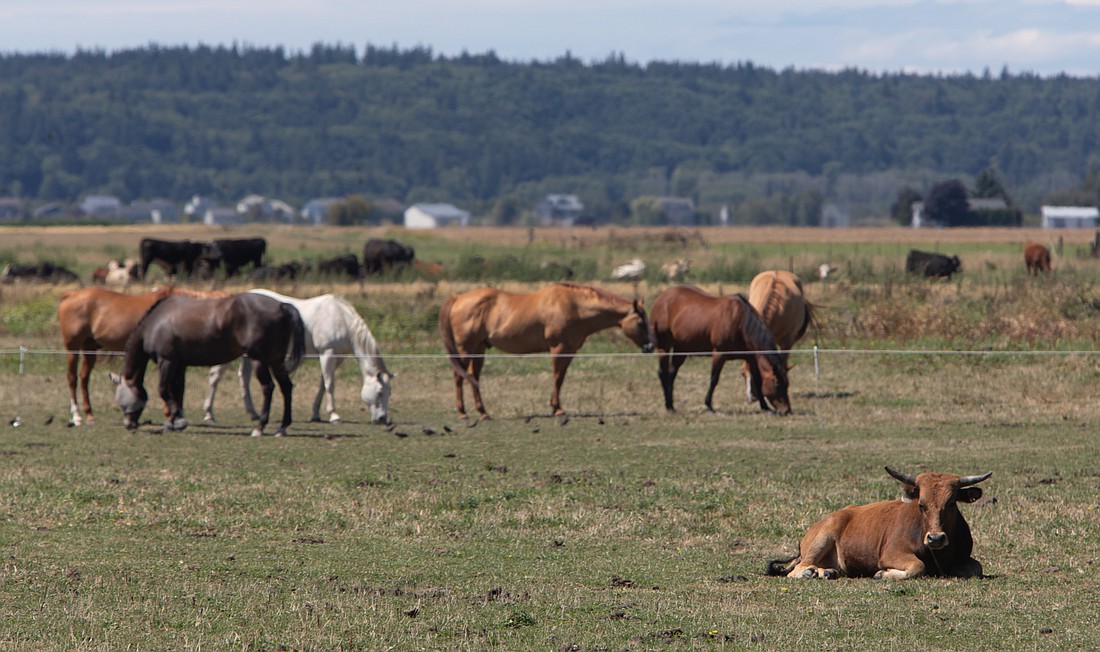 ---
---
Contentious proposed changes to Skagit County's agritourism code would restrict activities like weddings and events on ag-zoned lands, but would not curtail activities like U-pick or tourism-related events, like the county's annual tulip festival. 
The proposed changes have riled farmers and pitted agritourism businesses against each other by altering the definition of "agritourism," eliminating event centers from the definition.
The county's Planning Commission and Agricultural Advisory Board spent two years developing the proposed codes, which would impact the 88,000 acres of land devoted to agriculture in Skagit County, a report detailing the changes clarified. 
"This permits use of farm buildings for farming," according to the county staff report. "Other uses of buildings would not be permitted and may be permitted only through administrative special use permits." 
A late July public hearing regarding the changes drew more than 250 attendees, many of whom supported the change to the agritourism code. 
"Nonagricultural activities such as weddings, concerts and meetings are going to interfere with the right to farm if these venues are allowed," Randy Good, a dairy farmer and cattle rancher, said at the July 25 hearing. "Agriculture in Skagit County, as we know it today, will be gone forever." 
Others, though, say the proposed codes would shut down a majority of farm event venues in the county and would devastate the local economy. 
"Skagit County's farm venues play a vital role in our local economy and bring in millions of dollars annually for local hotels, restaurants, caterers, DJs, event planners, photographers, hair and make-up stylists, etc.," according to an online petition from Skagit Farm Venues. "By restricting farm venues and vendors with excessive regulations, we risk hampering this industry that supports countless jobs and businesses."
Concerns about existing U-pick facilities, popular across the region, are unfounded, as the proposed changes "shouldn't have an impact" on them, Skagit long-range planning manager Sarah Ruether confirmed in a phone interview. 
"The Agricultural Advisory Board's proposed changes do not change the code allowances for U-pick, farm animal or horticultural viewing by the public or activities associated with tourism which promote local agriculture," a July 19 supplemental memo from Ruether detailed. 
The county planning commission extended the public comment deadline to 4:30 p.m. Thursday, Aug. 17. Comments can be sent via email to pdscomments@co.skagit.wa.us or mailed to the county's Planning and Development Services office.
This story was updated Wednesday, Aug. 2 at 5:55 p.m. to include additional details about the two-year planning process.