Softball
WWU softball clinches GNAC tournament berth
Vikings split season-capping doubleheader, currently sit 3rd in conference
April 27, 2023 at 3:38 p.m.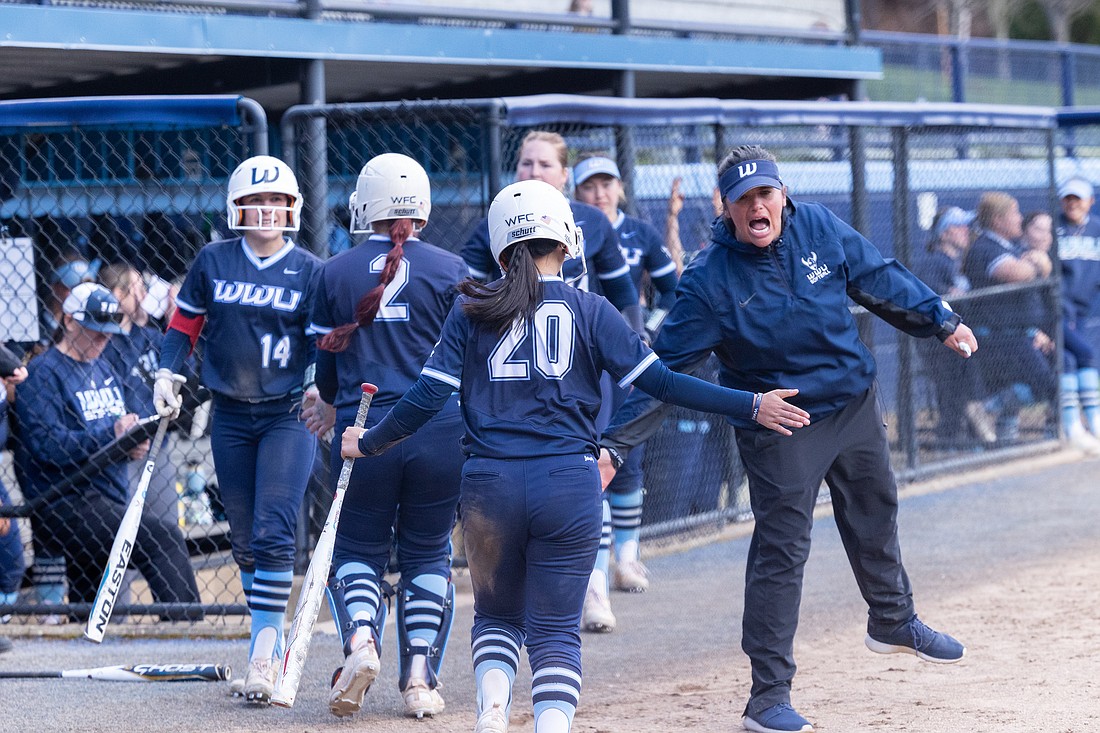 ---
---
Western Washington University softball is headed to the Great Northwest Athletic Conference Championships for the third-straight season.
The Vikings split a rescheduled doubleheader with Saint Martin's on April 26, moving up to third place in the league standings and clinching a berth in the four-team tournament. First-place Northwest Nazarene (29-15, 17-3 GNAC) is the only other team to secure a berth thus far.
Determined to make the postseason, Western won six straight games from April 15–26, winning the first game of the doubleheader against Saint Martin's, 2-0, before losing the second 5-2.
That streak propelled the Vikings to a 24-20 (13-11 GNAC) finish to the regular season, which was enough to earn them a spot.
Difference makers
Senior pitcher Mareena Ramirez concluded the regular season schedule 16-6 and didn't allow an earned run over her final 21.0 innings pitched. She concluded her season leading the league in ERA (1.87) and strikeouts (167), while walking 77 batters over 157.1 innings pitched.
Freshman Hailey Rath enters her first collegiate postseason leading Western in batting average (.345), runs scored (24), hits (51), doubles (15), RBIs (31), bases on balls (18) and home runs (5). Her offense will be key to the Vikings' potential run.
Seniors Kinzey Williams and Brooke Fesenbek join junior Isabel Cargill with batting averages of at least .318 in 129 or more at-bats this season. Williams leads the group in hits (49) and runs scored (22), but Cargill and Fesebek have been RBI machines (44 combined).
Up next
League games will conclude Sunday, April 30, and tournament seeds will be set. Western could stay where it is, move up to No. 2 or drop to No. 4 depending on Sunday's results.
The GNAC Championships will run from May 4–6 at Beedie Field in Burnaby, British Columbia.