Education
Whatcom schools fear election misinformation
Voter's guide contained outside opinion, content
February 27, 2022 at 5:00 a.m.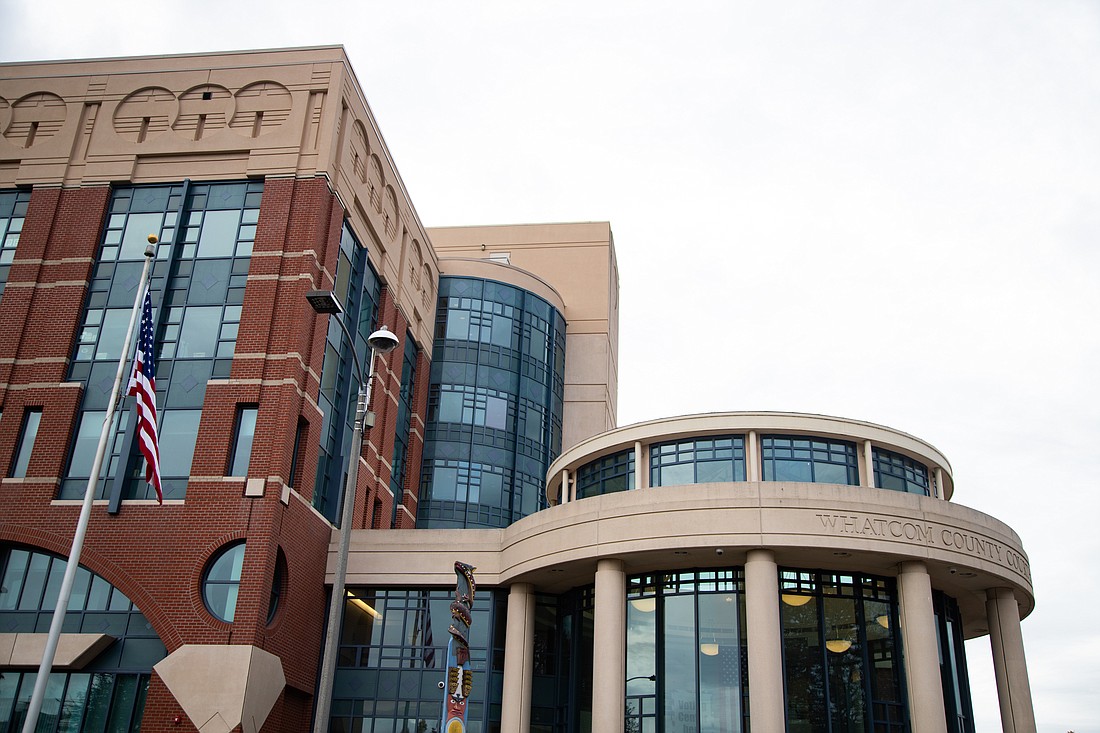 ---
---
Two school districts have raised concerns about misinformation and opinions from outside Whatcom County that were included in the voter's guide for bond and levy measures in the Feb. 8 special election.
One instance involved what school officials call demonstrably false allegations made by local residents opposed to the Ferndale levy measure. The other highlighted the fact that an opposition statement to a narrowly victorious Bellingham School District bond measure was written by a Snohomish County man who opposed dozens of tax measures around the state. 
In Washington state, school districts are required to recruit volunteers to write arguments "for" and "against" bond and levy measures. If the school district cannot find someone to be on a committee, the auditor's office will. 
The written statements are not fact-checked because auditors have no responsibility or authority to verify statements, Whatcom County Auditor Diana Bradrick said. The standard is that the statement is not libelous, profane or inappropriate. 
Ferndale School District
Ferndale School District said the voter's pamphlet for their $23 million operations levy included misinformation in the "against" argument written by Andrew Gustafson, Dam Pham, Peggy Selby, Ben Davenport and Matthew Aamot. Gustafson, the committee leader, did not respond to request for comment. 
The school district asked the auditor whether the statements were reviewed for defamation. 
"In this case, the con statement is talking about specific curriculum at the school that he takes issue with," Bradrick said in an email to Ferndale School District. "While the language is very blunt, it is not otherwise defamatory, profane or off-topic."
Libel, the written form of defamation, is the publication of false statements that damage someone's reputation.
In the statement, the con committee claimed the district's sex-education material teaches kindergarteners about the clitoris and encourages 7th graders to "build intimacy through mutual masturbation."
The district denied these claims and said they do not know where the writers got the information. All curriculum is open record for parents and communities members to review, district spokesperson Celina Rodriguez said. 
"The district welcomes parents, community members, and other concerned citizens to reach out to their child's school directly if they wish to review curriculum or any other concerns within the district," she said.
Rodriguez said schools do teach comprehensive sex education and also use a social-emotional learning and Diversity, Equity and Inclusion framework. Committee members claimed in the statement that those materials mask critical race theory. 
"Social-emotional skills go hand in hand with academic success," Rodriguez said in an email. "Diversity, Equity and Inclusion is critical to ensure all students' needs are met and are provided with the necessary tools and resources needed to be successful."
"While the language is very blunt, it is not otherwise defamatory, profane or off-topic." — Diana Bradrick, Whatcom County Auditor
The con committee also lamented students being forced to wear masks and complained about the firing of bus drivers. The committee insinuated that Ferndale would give students COVID-19 vaccines without parental consent. The only way to hold the district accountable, they said, was by not passing the levy.
The school district is required to enforce mask rules, following the statewide mandate, and they said they would never vaccinate students without parental consent. One bus driver was fired due to lack of compliance with the vaccine mandate and three were let go after receiving religious exemptions and then not complying with required testing, Rodriguez said.
Ferndale schools said they received many concerned calls from families and community members regarding the claims in the against statement. Despite that, the replacement levy did pass.
Bellingham Public Schools
Bellingham Public Schools had their own surprise when voter's pamphlets arrived. Jeff Heckathorn, a Snohomish County resident, wrote the against statement and encouraged Whatcom County voters to say no to a $122 million bond.
"Someone had to play devil's advocate." — Jeff Heckathorn of Snohomish County
Heckathorn also wrote con statements for some 50 other tax measures across the state. His arguments were sent to thousands of voters in pamphlets in Seattle, Kent, Snoqualmie Valley and across Washington.
Following the election on Feb. 18, the local auditor's office amended the guidelines to require that pro and con committee members be a resident of the district in which the vote is being cast. Currently, a House bill to clarify guidelines for creating local voter's pamphlets is making its way through the Washington state Senate. It would include a district residency requirement for committee members statewide.
Heckathorn runs a website called the School Data Project, which analyzes financial data, staff salaries and graduation rates within state school districts. He said he preemptively reached out to the 39 county auditors, volunteering to write "against" arguments for measures if no one else volunteered in the Feb. 8 election.
"Someone had to play devil's advocate," Heckathorn said in an email. "And, I happen to have quite a bit of knowledge on the finances of all traditional public school districts and public charter schools."
Bellingham Public Schools said the bond against argument written by Heckathorn lacked understanding of the challenges Bellingham faces for planning and funding projects as a smaller school district.
"Because school funding is so complex, it's common for people to have questions about how it works, and we work to provide accurate information and answer questions that come in from the community," district spokesperson Dana Smith said.
The con statement also called attention to Superintendent Greg Baker's salary and the fact that the district ran the measure in February, a time with lower voter turnout. Smith said the district often runs these measures in February because it aligns with their school budget schedule and that they had a high voter turnout.
The bond, needing 60% approval to pass, narrowly passed with just 60.6% of the vote. At the February board meeting, Baker attributed the small margin to misinformation online and in the pamphlet and general financial stress due to the economy. Past bond votes in the district have passed by more than 70%.