Education
Bellingham Public Schools ask for $122 million in bond
Vote to fund school construction Feb. 8
February 2, 2022 at 5:46 p.m.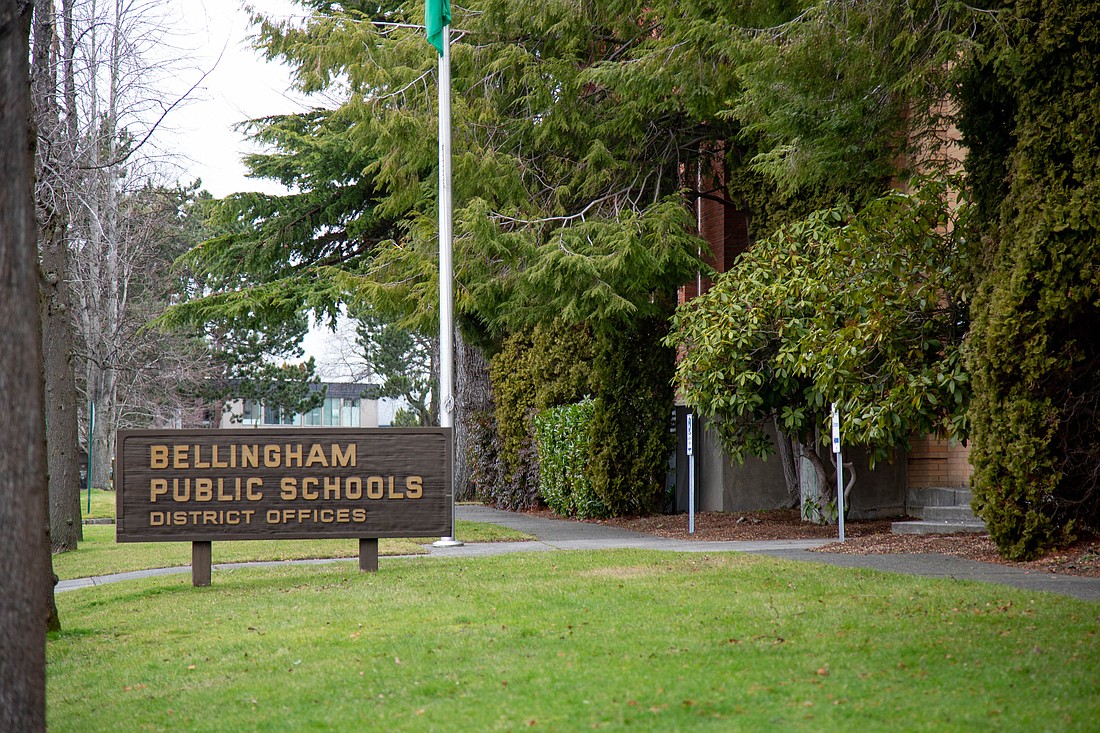 ---
---
Another bond is up for vote for the Bellingham Public Schools this coming Tuesday, Feb. 8.  
The 20-year $122 million bond would fund a new space for the district's Community Transitions program; the building of the district's 15th elementary school; redesigns for Carl Cozier, Columbia and Roosevelt Elementary Schools; the completion of previously approved projects and new investments in safety, sustainability and accessibility improvements at schools throughout the district.  
If taxpayers approve the bond, the school district would raise money from investors who make money off interest. The school district will pay money back to investors with funds raised from local property taxes over the next 20 years. With interest and fees, the bond will likely cost taxpayers more than $122 million.  
For 2022 residents of Whatcom County, taxpaying homeowners paid $3.47 per $1,000 assessed value of their home. If this bond passes, the rate would bump to $3.72 in 2023, so homeowners will pay about an additional $17 more per month in property taxes than they did in 2022, based on the median assessed home value of $566,500.
School bonds are used to fund school construction and facility upkeep and to buy property. Bonds fund building projects and cannot be used to fund day-to-day operations. They differ from levies, which expire, and help hire teachers or school nurses and fund additional technological equipment, like computers. Simply, bonds are for buildings and levies are for learning.  
To pass a bond, 60% must vote yes, and at least 40% of voters from the last general election must turn out.  
Community Transitions 
The program aimed at teaching life skills to 18- to 21-year-old students who've graduated from Bellingham High School's special education program is asking for a larger space that allows more flexibility. Community Transition currently houses more than 80 students in a small wing of school where they learn how to live independently, cook, form adult relationships and gain other skills that will help them navigate life as adults.  
The school district estimates that $19 million would be needed to "design, acquire, construct and equip a new facility" for the program. The goal is to build a facility for students close to a community hub with easy access to transportation.  
New elementary schools
As the population of Whatcom County grows, so does the population of the schools. The bond would use $50 million for the construction of a new elementary school on King Mountain on the northeast edge of Bellingham, a region expected to be further developed.  
The new elementary school, once built, would serve as a space for students from Roosevelt, Columbia and Carl Cozier Elementary Schools to attend while their aging schools are rebuilt (at different times). In past rebuilds, the school district erected the new buildings on campus while keeping classes operational in the old building. Due to the small size of the three schools, the district must tear down the old building before building a new one. It is also cheaper and less disruptive to send students to the swing space, Superintendent Greg Baker said in a presentation about the bond.  
The bond would use $10.25 million toward designing the replacement of the three elementary schools.
Roosevelt Elementary was built in 1972 and the district hopes to rebuild it. If a large earthquake were to hit the reinforced masonry building today, at least 75% of the school would be damaged, according to a School Seismic Safety Project 2019-2021 Legislative Report. There is "very high" risk that people would die in the building and a moderate to high risk of liquefaction, according to the report.  
Columbia Elementary School has stood since 1925 and hasn't received any "major modernizations" since 1980, according to the school district's school facility timeline. Carl Cozier is in a similar boat, built in 1951 and last modernized in 1997.  
The district plans to submit another bond in a few years to build the new campuses.
Existing projects (from 2018 bond) 
The district needs an additional $22.75 million to complete existing projects approved with prior bonds. The district said it underestimated what the projects would cost due to inflation and supply chain issues resulting from the COVID-19 pandemic. 
Specifically, they need money to complete the new environmental education site, the new district office, the sports fields at Squalicum and Bellingham High Schools and the rebuild of Sunnyland Elementary, which is set to open this coming September. 
"Often what we have done is when we have an idea to build a new school and we have to guess how much it is," Baker said. "The longer that is from when you actually build a school, the more the costs go up, the more your estimate is wrong." 
Safety Sustainability & Accessibility 
The bond would use $20 million to cover projects such as resealing of parking lots, improvements to playgrounds, adding a more accessible path to the athletic fields at Squalicum High School, a new roof to Fairhaven Middle School and more large-scale maintenance and replacement needs across the district.  
The district also hopes to build more inclusive playgrounds, which would provide structures that all kids could enjoy.  
The Facilities Planning Committee, who was responsible for deciding the bond, stressed the importance of sustainability. For the 15th elementary school, they intend to include geothermal heating and cooling, solar panels, electric vehicle charging stations and more. By including this in the new school, they hope to learn what works and implement it in future schools.  
Background
To pitch the bond, the school district created the Facilities Planning Committee stacked with teachers, administrators, parents, students and community leaders.  
This is the third bond pushed by the district since 2013. In 2013 they received $160 million and in 2018 another $155 million for similar projects.