Elections
22-year-old state senator announces election bid
Simon Sefzik was appointed to fill Doug Ericksen's seat
February 9, 2022 at 4:55 p.m.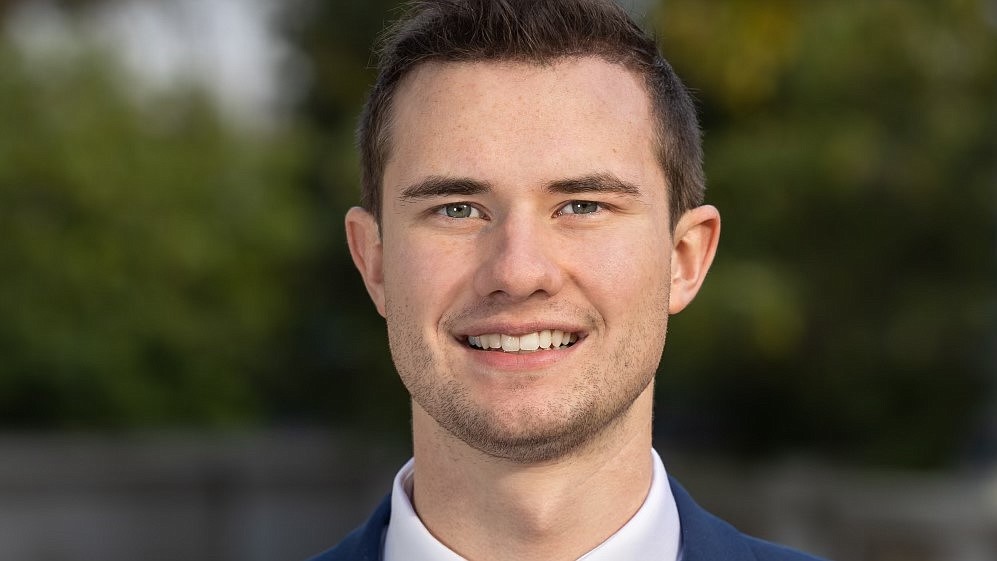 ---
---
Simon Sefzik, appointed in January to fill a vacancy in the state Senate, announced Wednesday he will run to hold onto his seat in this year's elections.
Sefzik, 22, joins three others in the race for the 42nd Legislative District Senate seat, most recently held by Ferndale Republican Doug Ericksen. Ericksen, who served in the Senate since 2011, died in December 2021 after being hospitalized for COVID-19.
The Whatcom County Council selected Sefzik as Ericksen's replacement, from a slate of three Republican applicants, in a vote divided along political lines. The four progressive members of the council all voted to appoint Sefzik, while two conservative council members voted for Ben Elenbaas. 
Elenbaas, who also sits on the Whatcom County Council, announced his bid for the 42nd District Senate seat late last month.
In addition to Republicans Sefzik and Elenbaas, Russ Dzialo and Democrat Sharon Shewmake indicated they will run for the Senate seat representing north Bellingham and north Whatcom County. All four will appear on the primary ballot in August.
Shewmake currently serves in the state House of Representatives for the 42nd District. Dzialo, who ran an unsuccessful campaign for a 40th District House seat in 2020 as a Republican, listed his party preference for this year's 42nd District Senate race as "Other."
After less than a month in the state Legislature, Sefzik has developed a reputation as a hard worker and a quick study. His brief legislative record contrasts with his predecessor; Ericksen missed more votes during the 2021 session than all but one of his 146 colleagues in the Legislature, according to the Washington Policy Center.
The young replacement's entry into the race drew praise from a prominent Republican.
"Sen. Sefzik brings a unique underserved voice and experience to Olympia; he is very diligent in his understanding of the measures put before him and he always puts the voters of Whatcom first," Senate Republican leader John Braun said in a press release. "Simon has already established important relationships that will make him a strong advocate for his constituents."
Braun and Luanne Van Werven, a Republican who represented the 42nd District until 2020, both have endorsed Sefzik in this year's Senate race. In an interview last month, Van Werven called Sefzik "the future of the Republican Party."
"Simon has been busy every minute because he takes his appointment very seriously," Van Werven said in the press release. "His duty to us is always at the forefront of his mind, and his fellow legislators have really embraced him."
Sefzik may have something resembling an incumbent's advantage, but he will need to play catch-up to compete in campaign fundraising. Republican Elenbaas, who entered the race two weeks ago, has already raised more than $32,000 from donors, according to the Public Disclosure Commission. Shewmake, who will carry the Democrats' banner in the race, has raised more than $61,000.