Elections
Ben Elenbaas announces run for Ericksen's Senate seat
Custer Republican is third candidate to declare
January 27, 2022 at 11:15 p.m.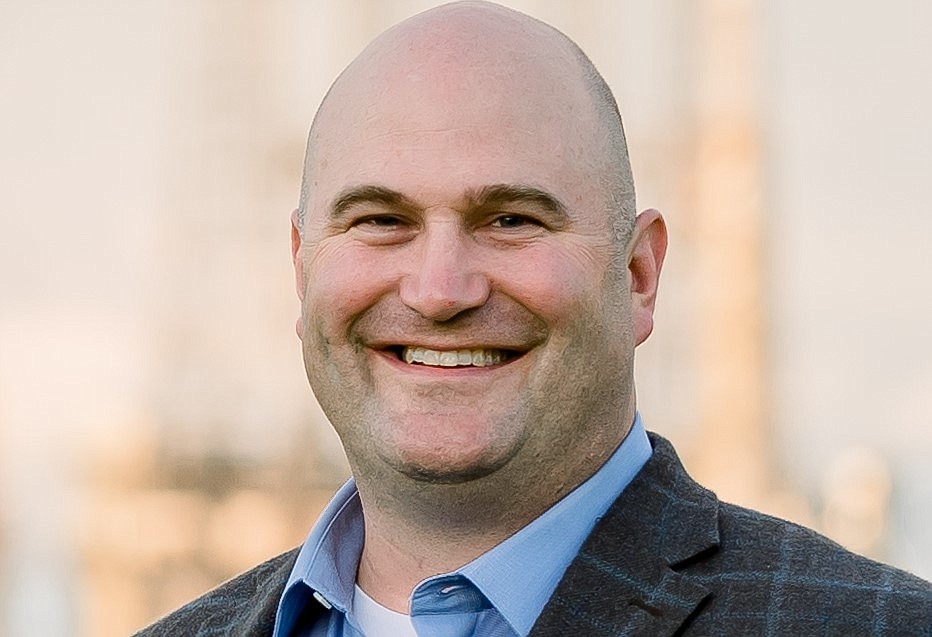 ---
---
Saying Whatcom County needs a "strong voice in Olympia," County Council member and Custer farmer Ben Elenbaas announced Thursday he will enter this year's race for state Senate in the 42nd Legislative District, which includes the north county and north Bellingham.
In an interview, Elenbaas, a Republican, said he has all the tools necessary to represent people in the 42nd. 
"I've got the on-the-ground experience ... in the real world," Elenbaas said, citing his work raising livestock and his other job at the BP Cherry Point Refinery. This background helps him understand what's at stake in his district, he said.
"My rural lifestyle, my farm, the upcoming water rights (adjudication), the clean energy stuff (now before the Legislature), flood control — it's pivotal to everything that is me," said Elenbaas, 43. "A lot of the problems we see coming out of Olympia is because the ruling class, if you will, doesn't really have those 20 years of grinding."
In a prepared statement announcing his Senate candidacy, Elenbaas blamed this "political class" for the county's problems. Democrats who control both the Senate and the House are trying to pass an ambitious climate-change agenda that would require refineries to curtail their carbon emissions.
"In Olympia the Legislature is wrestling with regulatory changes as we move towards a clean energy future," Elenbaas said in the statement. "If we do it right, we will both protect the environment and provide jobs far into the future. But if we take a divisive, partisan approach, we will drive away jobs in Whatcom County and harm the less fortunate among us most with high energy prices."
Rep. Alex Ramel of Bellingham, who represents the 40th District, is among the Democrats moving Inslee's climate plan through the Legislature. Ramel said Elenbaas has shown during his two years on the County Council that he doesn't have what it takes to be an effective state senator.
"It's really important to be able to get along with other people and to find commonalities, and I don't see Ben doing that," Ramel said. "You need to be able to count 25 votes (for a Senate majority). I don't see Ben finding four votes (on the County Council)."
Elenbaas pointed out that he and Ramel both graduated from Western Washington University's (then) Huxley College of the Environment around the same time. 
"Alex and I probably have really close to the same goals for all of it — for environmental protections, for this, that and the other thing," Elenbaas said. "Except, his experience tells him one thing — that he can achieve his goals in one way — while my life experience tells me he's not right; we can get together in a different way without hurting people as we go about it."
The 42nd District Senate race appears to be headed to an Aug. 2 primary. Democrat Sharon Shewmake, currently serving in the House for the 42nd District, has announced she will seek the district's Senate seat this year. Public Disclosure Commission records indicate Russ Dzialo also filed to run for the seat. Dzialo listed his political party as "Other," although he ran against Ramel for the 40th District House seat in 2020 as a Republican.
The current senator for the 42nd District is 22-year-old Simon Sefzik, appointed on Jan. 11 by the County Council to replace Sen. Doug Ericksen, who died last month after being hospitalized with COVID-19. Elenbaas was one of three finalists for the Senate appointment, but his colleagues on the council selected Sefzik over him in part because Elenbaas said he wouldn't resign from the County Council if appointed.
As for whether Elenbaas would finish his term on the council if elected to the Senate, he said that's a decision for another day. 
"You can count on the fact that I'll serve while I'm running," Elenbaas said. "We'll see what the circumstances bring after that."