Growth & Development
Shewmake bill to boost affordable housing passes House
Legislation would relax Bellingham rules limiting ADUs
February 16, 2022 at 3:44 p.m.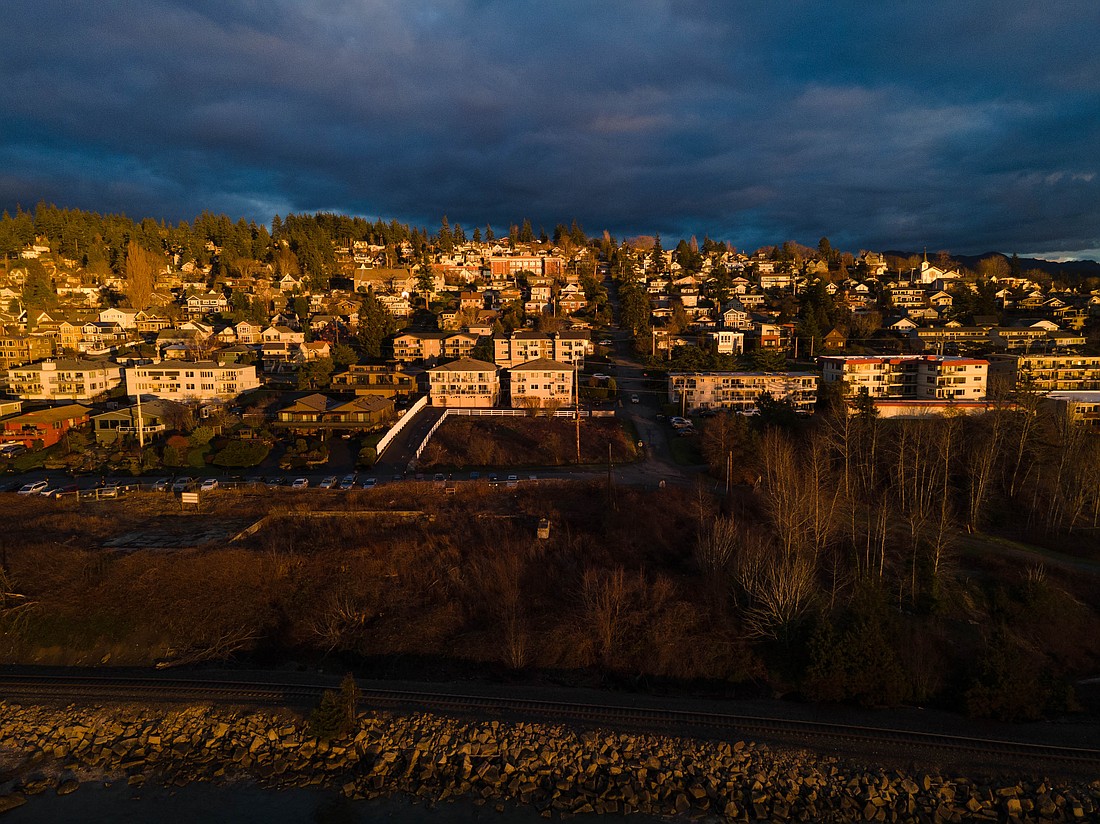 ---
---
Bellingham Democrat Sharon Shewmake had heard the contentious debate about accessory dwelling units, or ADUs, before becoming a state legislator in 2019: Residents considering city rules on the backyard cottages worried about nuisances such as more trash, more noise and more cars parked on neighborhood streets. 
The Bellingham ordinance passed with compromises that limited the size of ADUs, required off-street parking and, crucially, required the property owner to live on-site if they were going to build an ADU.
"The idea was, when you have the owner there and they're renting out this thing on their property, they will take care of it," said Dick Conoboy, a Samish Neighborhood Association board member and longtime watchdog of the city's zoning decisions. Conoboy, who said he was not speaking on behalf of the Neighborhood Association, added that an absentee landlord might neglect the property, and the whole neighborhood would suffer as a result.
Shewmake, now a legislator for the state's 42nd District, would relax ADU restrictions in Bellingham and, she hopes, spur construction of the secondary homes across the state. Her bill requiring all cities to allow ADUs with no owner-occupancy or off-street parking requirements passed the state House Monday in a mostly partisan 50-48 vote. 
"People really thought the sky was going to fall if they allowed ADUs" in Bellingham, Shewmake said Tuesday in an interview. She said lifting the owner-occupancy requirement was a key part of her legislation. "I think that compromise might have been needed then (in Bellingham), but all that really does is make it harder to build an ADU."
Shewmake sees more ADUs as a step toward making housing more affordable in the state. This happens, Shewmake asserts, by increasing the housing supply, especially on the lower end of the cost spectrum. Shewmake said her bill enables a single-family homeowner with a backyard cottage to split their lot and sell the cottage outright to a prospective homebuyer.
Shewmake's bill, along with other legislation under consideration this session, upends the traditional notion of one lot, one house in single-family neighborhoods. Two other proposals would have allowed four- or six-plexes in some single-family zones, although those bills died because they didn't come to a vote before a Tuesday deadline.
"You look at all the pieces of, 'why is housing not affordable,' and the piece that resonates to me is our local zoning laws," Shewmake said. "We've overregulated zoning."
Conoboy and other critics of Shewmake's bill, including Issaquah Mayor Mary Lou Pauly, argued that zoning regulations should be decided at the local level, not by the state.
"This elimination of local control in the name of increasing housing stock, which we do support, will not result in the affordable housing our region desperately needs," Pauly said last month at a committee hearing on Shewmake's bill. She proposed something that never made it to the final bill: requiring ADUs to be rented at an affordable rate if owner occupancy isn't required.
Conoboy agreed with Issaquah's mayor that building more ADUs doesn't mean more affordable housing. From his perspective, landlords — especially the absentee variety, with no personal stake in the Bellingham community —  will continue to charge unaffordable rents as long as they can get away with it.
"When are the landlords going to step up as part of society and work with the city and the renters, and provide a product that's reasonable?" Conoboy said.
Seven Democrats, including fellow 42nd District Democrat Alicia Rule, voted against Shewmake's bill. She said some Democrats opposed the legislation because they had served on city councils and favored local control over zoning. 
Shewmake said she thought she had at least two Republican votes, but then again she's a candidate for 42nd District Senate in what should be a tight race later this year. In the end, all Republicans voted against the bill.
"I think that's because I'm a swing district member, and they didn't want to see me succeed," Shewmake said.
After passing the House, Shewmake's bill landed in the state Senate, where it will get a hearing in that chamber's Housing and Local Government Committee. The Senate has already looked at its own version of Shewmake's House bill, but it never reached the Senate floor for a vote.