Housing
Bellingham's rising rents symptom of nationwide scourge
City can address zoning, taxes, but rent control is illegal
May 4, 2022 at 4:45 a.m.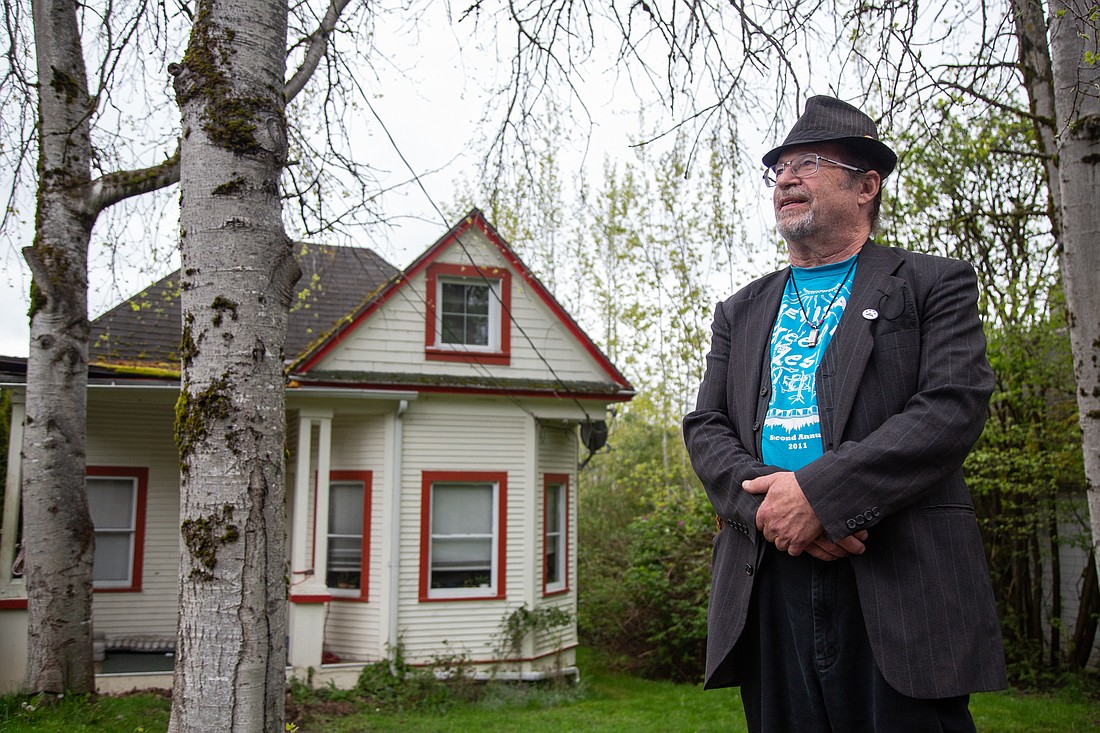 ---
---
Rents are skyrocketing nationally, and local renters have not been spared, with some Bellingham residents facing spikes as high as 60% upon renewing leases.
The fair market rent price of a one-bedroom in Bellingham has increased from $677 to $996 over the last decade — a 47% increase, according to metropolitan statistical area rental data. 
Some cities in the U.S. are experiencing a decade's worth of increases in a single year;  Austin, Texas, saw the average rent increase 40%. Overall, rents increased 14.1% across the nation in 2021, according to Redfin. 
Renters have looked to government for relief, mostly to no avail. In 2019, Oregon became the first state to implement rent control. No other state in the nation, including Washington, has a cap on the amount a landlord can raise rent in a single year. In fact, rent control is illegal in Washington. 
Gov. Jay Inslee did enforce an eviction moratorium during the height of the COVID-19 pandemic, which prevented landlords from raising rent and barred evictions from April 16, 2020 to June 30, 2021. He then rolled out a "bridge" program that ended Oct. 31, 2021 to help tenants transition back to normalcy without the threat of eviction for unpaid rent during the moratorium timeline.  
Over half of occupied housing units are inhabited by renters in Bellingham, and local residents say none of the state's or city's measures have been enough to keep a growing, desirable destination affordable for people of average means. Some even report rent increases that have pushed them toward homelessness.
Tenants face rising rents
Dozens of local renters responded to a recent Cascadia Daily News social media request for tenant perspectives, describing rent increases of up to 60%, with most averaging 25% to 40%. Others received rent increases that climbed systematically depending on how soon they signed their new lease.  
The renters pointed out another troubling trend: local property management companies sending an initial increase of rent, followed by an amended notice for a substantially higher amount. 
Bellingham resident Aidan Hersh, 27, rents a home through Lakeway Realty. In February, Hersh and his five roommates received a notice that their $2,400 rent was increasing to $2,651. 
About a month later, on March 22, they received a second notice that their actual increase was $800, 33% more than what they currently pay. The notice also required them to notify Lakeway Realty by April 1 of their plans to re-sign the lease or the company would assume they were vacating the house. 
The amended notice stated that the price leap was "to reflect property taxes and management fees and the new Bellingham Rental Registration and Inspection Law." 
The law, which requires periodic inspections that cost about $100 once every 3 or so years, was passed in 2015.
"We're lucky because we already had a relatively cheap rent compared to others," Hersh said. "So even with this increase divided by six people, we're probably still going to be paying less than the average Bellingham rent. I'm mostly angry it's happening to people that aren't as fortunate as I am." 
Some Bellingham residents found themselves foundering after re-entering the rental landscape. Long-time Bellingham resident Andy Koch, 67, had to leave his home when his landlord died suddenly in 2018. Koch, who lived in Happy Valley near Western Washington University, paid what he believed to be a decent price for the condition of the home. 
When new owners took over, utilities paid by Koch's former landlord fell to him, making monthly housing costs soar 20% to 25%. The new owner also planned to tear down the house and build a triplex on the lot, forcing Koch to look for other rentals.
"I realized I was kind of on a sinking ship as far as my world went," Koch said. "For a few months there, I woke up in terror every day … I don't quite know where things got off track for the average person to be able to survive on just a regular job. If you work hard, you should be able to work yourself into a home, and it's out of reach. It's a little scary." 
Koch, a musician and puppeteer by trade, decided to move into his motor home which he uses for touring with his band. Friends allowed Koch to rent a space on a former horse pasture behind their home outside Ferndale. 
"I was wondering for a while there if I was going to be parking that thing behind [Georgia Pacific] with all the other guys," Koch said. "... Starting over at 67 is pretty terrifying."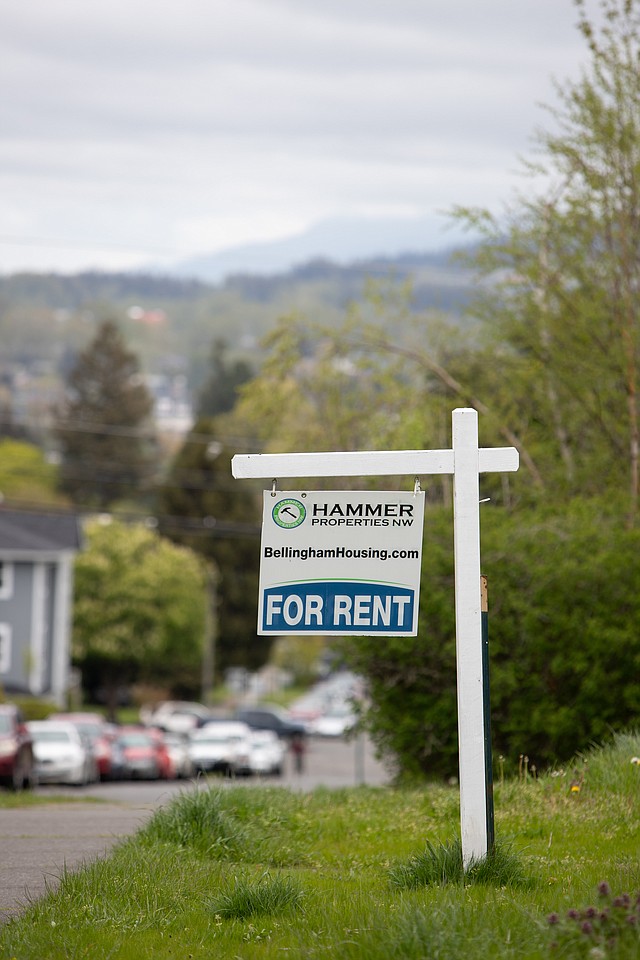 Ashley Brooks, 33, has been a renter for the past 14 years. This year, her Texas Street apartment rent spiked from $1,050 to $1,495 — a 42% increase. Shocked, Brooks asked Ness Management, LLC, which manages the complex, if the spike was due to remodeling efforts. If so, she asked if she could move into a remodeled apartment when completed. Brooks was informed that to move into a remodeled unit, she would need to reapply and earn an income at least twice the $1,495 rent. Brooks lives off of $2,200 a month.
"I now have to move someone in off of the lease in order to continue to have a roof over my head, since I don't know anyone who makes $3,000 a month. I have to risk eviction to keep a roof over my head," Brooks said in an email.
Local government responds
In 2018, Bellingham City Council passed an ordinance that aimed to protect vulnerable renters. Among the requirements is a 60-day written notice of a rent increase of 10% or more. The ordinance also states a landlord may not refuse to rent to a tenant based on a tenant's source of income. While the measures offer some protections, they don't address the root cause of skyrocketing rents. 
The city isn't able to, Bellingham City Council member Dan Hammill said. 
"Policy decisions by the city council have very limited impacts when it comes to housing affordability," Hammill said. "The big levers that City Council can control are taxation and zoning." 
The City Council has no authority to enact rent control.
Hammill said something the city can do — and an important aspect of housing security — is provide diverse housing options across different zoning types. 
For instance, Hammill lives in the Sunnyland neighborhood, which has a high number of Accessory Dwelling Units (ADUs) — sometimes called mother-in-law suites. A 2018 ADU Ordinance allows for both attached and detached ADUs in all city single-family zones. 
City Council has a history of supporting affordable housing initiatives and legislation, Hammill said. Both the City of Bellingham and Whatcom County approved a one-tenth of 1% sales tax to fund affordable housing in 2021. Bellingham residents voted two years in a row to approve the Bellingham Home Fund, which addresses affordable housing. City Council also supported HB 1406, which gave the city an additional $700,000 in housing funds.  
"City Council asked staff to leave no stones unturned in seeking solutions to the city's housing crisis several years ago," Hammill said. "While that's a laudable effort, I simply believe the market forces that are in front of us are so vast and so great, that any type of changes that we make in policy are going to have a limited impact on things that simply outclass us as far as what municipalities can do."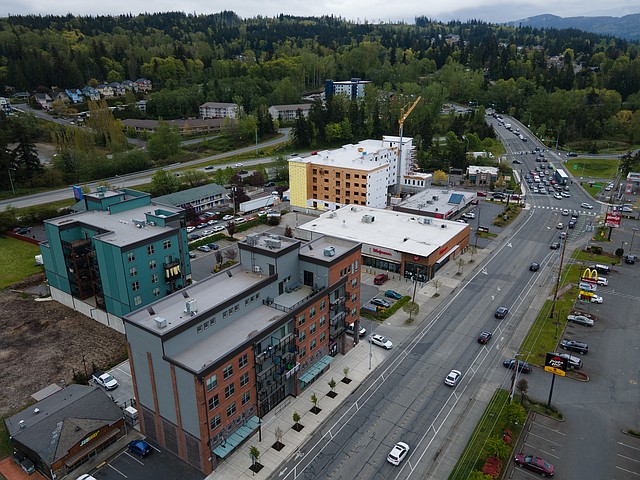 Some local government decisions may have had adverse effects. Property taxes will increase 4.8% across Whatcom County in 2022. For many landlords, the property tax increase would be more manageable had the value of their home remained the same.  
Tina Gregg is a private landlord and in her second year of renting out her four-bedroom, three-bathroom home in Bellingham for $2,600 per month. Despite a $500 property tax increase in the last two years and insurance increases, Gregg decided not to raise rent this year. She expects she will have to next year in order to break even, but only "enough to cover the difference, not to kill my tenants." 
Gregg originally bought the home in preparation for a future where her children may not be able to afford to buy a house on their own.
"It's an investment for me, it's an investment for my kids … I'm just trying to build some equity in the house and cover the mortgage payment," Gregg said. 
Gregg empathizes with other renters, including her own. In some of her local Facebook groups, she's seen posts from renters reporting $600 to $700 increases in their monthly rent, particularly those renting from larger property management companies. 
"I just don't see how they think it's sustainable," Gregg said.
The rental landscape
Multiple factors play into the changing rental landscape, none particularly unique to Bellingham. Nationwide, inflation was reported to be at a 40-year high of 8.5% in March.    
The city's low vacancy rate is often a talking point, but it doesn't differ that much from the rest of the state, said Blake Lyon, Bellingham's director of Planning & Community Development. In 2020, the vacancy rate of units for rent in Bellingham was 1.9%, compared to a state number of 1.3%, Seattle's 1.8% and Olympia's cozy 3.1%, according to a Planning & Community Development study. A vacancy rate considered healthy is 5% to 7%. 
Nationwide, the vacancy rate dipped to 5.6% at the end of 2021, the lowest it's been since 1984, according to the U.S. Census Bureau. 
The study also examined the number of new housing units being built in the city. In 2021, Bellingham issued 1,286 permits for housing units, a record number. More than 1,500 are under construction in the city. But new construction has not kept pace with demand. Since 2010, Bellingham's population has risen by 11.4%, but new housing units increased by only 9.7%.
Hammill isn't convinced building more will inspire housing affordability. He sees the potential for housing costs to flatten if there is a larger supply. 
"But a bigger inventory is 5-8 percent vacancy rate. We're nowhere near that, so I'm not sure that's a fix for Bellingham renters," Hammill said. 
Bellingham's desirability, fueled by its location and amenities, remains an obstacle to that. Longtime residents feel the pains of the city's transition, and the workers who fill roles that make Bellingham a vibrant place to live cannot afford to stay. Meanwhile, newcomers see mostly upsides — including housing which, while increasing in cost, is still more affordable than the places some come from.
"We talk about what's unique to Bellingham? I think connection to community is one of the most essential things that makes Bellingham different, and housing is such an essential part of that," Hammill said.