Growth & Development
Limited housing a challenge for Intalco redevelopment
'It would take one piece for the whole thing to fall apart'
March 6, 2022 at 5:00 a.m.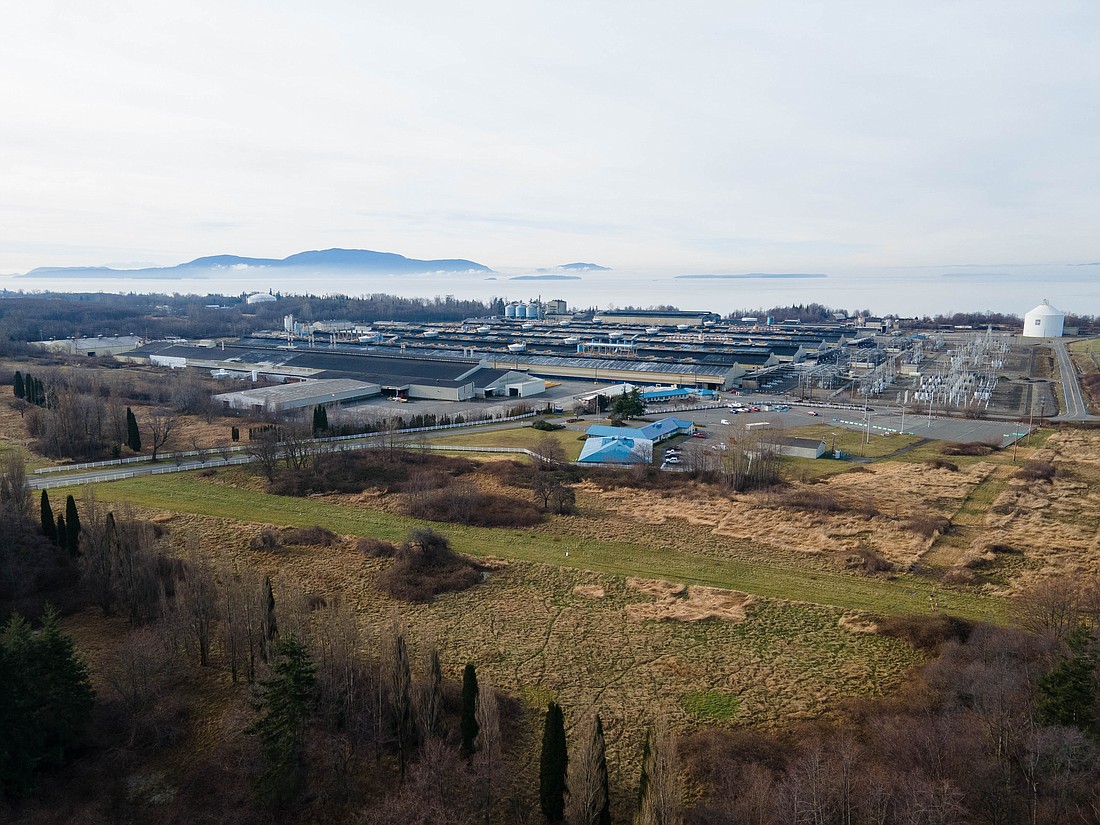 ---
---
The reopening of Ferndale's Alcoa Intalco aluminum smelter carries big promises: 700 new union jobs, the return of an industry giant to Whatcom County and aluminum that's more environmentally friendly.
It also prompts big questions: Who is going to fill those 700 positions? And where are those 700 people going to live? 
"We've got a super tight labor market as it is, and this is going to impact some of the other industries in Whatcom County," Ferndale's mayor Greg Hansen told Cascadia Daily News. "It's a limited-sized pie and without housing, you can't grow the pie, so this impacts some of our other big industries."
Whatcom's housing market is volatile, with high costs and limited availability. 
The county has one of the lowest vacancy rates in the state, with just 1% availability, according to a report from the Washington Center for Real Estate Research at the University of Washington. The state average vacancy rate was 3.6%, much higher than Whatcom, though still not considered healthy. A healthy market typically has a vacancy rate of around 5%. 
Ferndale is currently working with the county and private developers to address housing needs but has little to report at this point. In February, the city shared plans via Twitter to develop affordable and workforce housing proposals, though Hansen says he's not familiar with any city-sponsored housing projects at this point. 
Housing availability is "one of the biggest challenges the city faces," said Riley Sweeney, Ferndale's communications officer and recreation coordinator. "We're growing very quickly. We gained almost 1,000 new residents in the last year, and that rate of growth shows no sign of slowing. It's putting an incredible strain on our housing stock."
Sweeney says the city has several irons in the fire for both affordable and workforce housing projects, a big need if the city wants to attract more business. For now, though, Ferndale is waiting on an Intalco decision before committing to proposals and timelines. 
"We want to hear if Intalco goes forward," Sweeney said. "Once we have Intalco on board, then we have a really good partner in terms of making these things happen, but no, we don't have a timeline currently in place. We're still getting our ducks in a row."
Blue Wolf Capital Partners LLC, the New York City-based private equity firm looking to restart the Intalco plant, has discussed housing challenges with the city. 
"Blue Wolf Capital has talked about [housing] as a challenge and a need," Sweeney said. "Our goal is to help meet those needs to make for a smooth landing."
Blue Wolf did not respond to CDN's request for comment. 
360 Modular Building Systems, a Ferndale-based company that constructs modular buildings and facilities, is interested in building modular-style homes for workers in Ferndale, but the company is still ramping up production, Sweeney said. 
"They make modular homes, which is a great opportunity for workforce housing because you can make a lot of housing quickly that's relatively sturdy and easy to be deployed," he said. "They're still getting up to full steam as an organization. We're under negotiations with them, but we have not moved to do a development proposal yet."
At this point, the smelter remains curtailed while Blue Wolf negotiates with Alcoa and local utility provider Bonneville Power Administration. 
"Blue Wolf has had at least one, if not multiple, meetings with the Bonneville Power Administration," Hansen said. "That really is the big hurdle to get over to move forward with any plans to reopen the site. They need some price concessions in order to make it a viable business opportunity."
County leaders have asked BPA to "seriously consider" deals and negotiations with Blue Wolf, Hansen said.
"There are so many moving parts that it would take one piece for the whole thing to fall apart, and that hasn't happened yet, but there's a lot of anxious waiting to see whether or not Blue Wolf can work this out with the Bonneville Power Administration," Hansen said. 
State officials are watching the developments closely, and recently introduced a $10 million project to help make Intalco energy-efficient. 
"This investment will get us one step closer to reopening the facility, restarting jobs and, hopefully, ending up with some of the greenest aluminum production in the world," said state Rep. Sharon Shewmake, a Bellingham Democrat, in a statement. 
The facility, which laid off more than 700 employees in the early stages of the COVID-19 pandemic, has been maintained by a skeleton crew while discussions continue. 
Hansen remains cautiously optimistic about the facility. 
"I don't want to start jumping up and down yet," he said. "Once I hear that they're hiring people back, that's when I'll be satisfied that this is really happening."