Education
Meridian High students learn to support legislation, be part of change
They helped lobbying efforts to remove 'College in the High School' fees for students
September 18, 2023 at 5:00 a.m.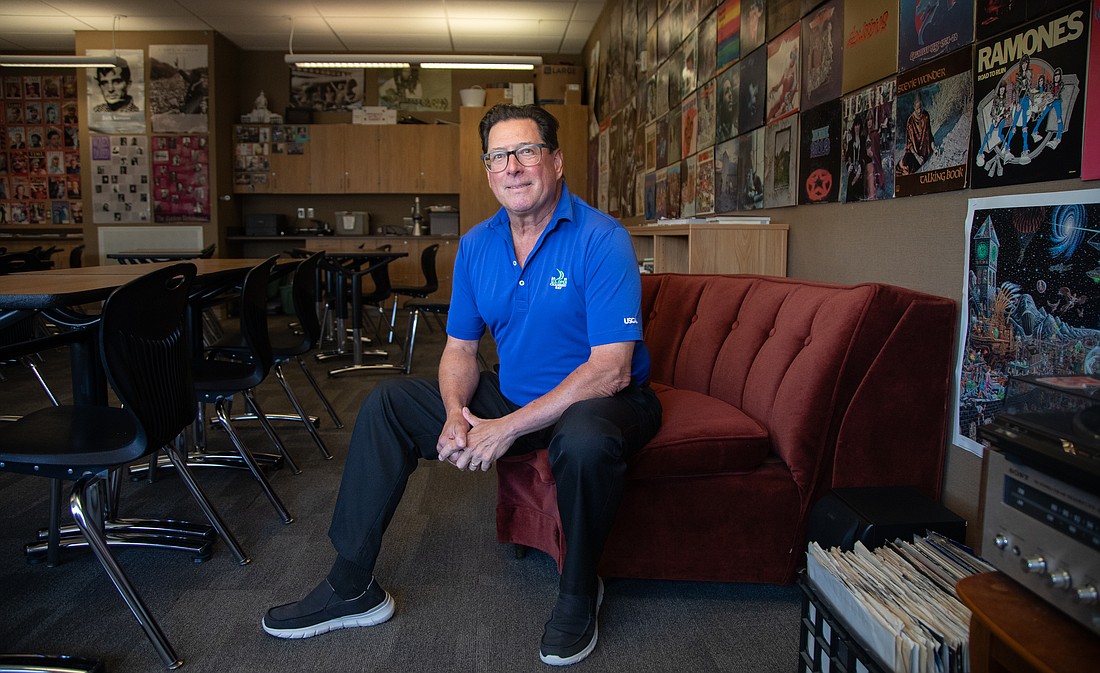 ---
---
Last February, a group of Meridian High School students wrote emails and headed down to Olympia to lobby support for Senate Bill 5048 — a bill that would make College in the High School (CiHS) programs free for all secondary students.
This year, after the bill passed with bipartisan support, students across the state returned to these classes without having to pay the approximate cost of $200 to $300 a class. It was signed into law by Gov. Jay Inslee in May.
Social studies teacher Steve Lawrence spent the fall of 2022 teaching his Advanced Placement government students about the inner workings of the Washington congressional, executive and judicial branches before fully engaging them in the legislative side of the process.
"When it works well, the students all get to see politics as something that affects their lives in a substantial manner," Lawrence said.
CiHS programs provide college academic courses to ninth- through 12th-grade students in high school, taught by high school teachers with college curriculum and textbooks, with oversight by college faculty. Students can earn dual credits through higher education institutions that schools partner with (like Meridian and Everett Community College).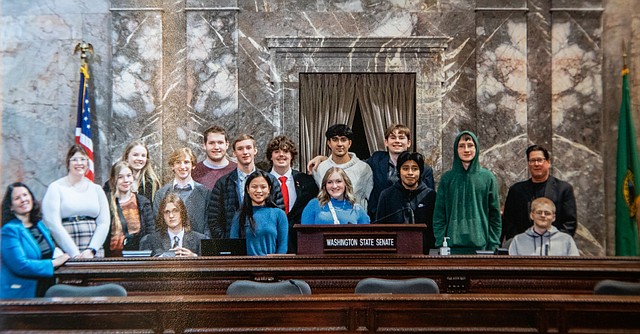 For the last 15 years, Lawrence has worked with students to pick a bill and then show them how to provide support by talking with state representatives and lobbyists. The project is a result of Capitol Classroom — a program run by Washington's public affairs network TVW.
Over the years, they've considered different issues and topics, such as a bill that allowed 16-year-olds to pre-register to vote when they got their driver's license increasing voter registration rolls in the 18 to 21 age group.
Hayden Claeys, a 2023 graduate, said her class decided to support the bill to make CiHS free because it was directly relevant to their lives and valuable to the futures of those who couldn't afford the price tag for the credit.
"It's a privilege for kids to get that college credit in high school," Claeys said.
Now, because CiHS is free, more students will be able to access the program.
Claeys said she didn't know how much sway their voices had in the Legislature's decision to pass the bill. But she said it was powerful to be involved, speak with representatives and see the legislative process in action.
"It was kind of a shock, that me as a 17-year-old could have an impact and be heard in that way," she added.
For Lawrence, watching students get engaged in the government process and learning how it works is the most rewarding part. 
"Being active politically is something you can do if you're a welder, an actress, a hairdresser," he said. "It's relevant to real life."
Claeys said while she doesn't know if she'll pursue politics as a career, she feels more prepared to enter the adult world and knows how to make change at the state level if she sees the opportunity.
For the current school year, Lawrence said he's hoping to teach students about the legislature's impact on school funding, specifically with the expected installation of the new skills center on Meridian's campus.