College
WWU honors nearly 200 female athletes with varsity letters at Title IX ceremony
'Back then, we didn't even know what we didn't have'
May 21, 2023 at 1:58 p.m.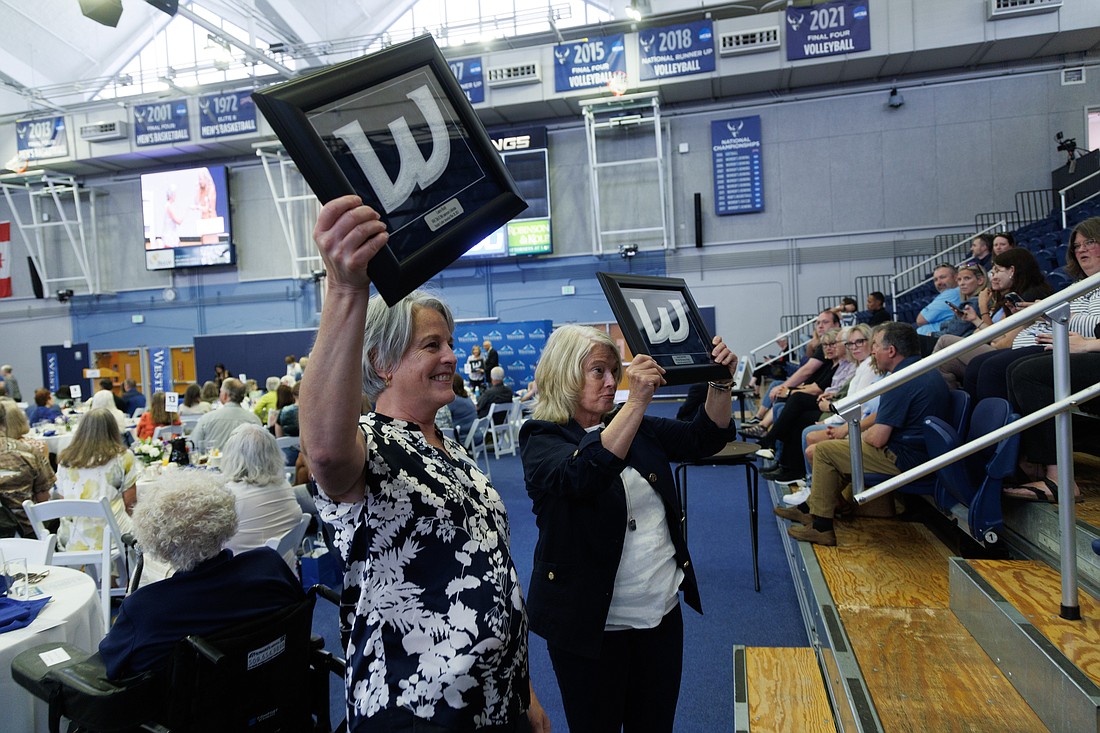 ---
---
Fifty years ago, the Western Washington University women's basketball team played its first-ever game on the main floor of Carver Gymnasium. This weekend, the team returned with nearly 200 other women to receive decades-awaited varsity letters. 
Western's May 20 Title IX award ceremony honored female student-athletes who competed from 1968 to 1981 — an era when lettering in women's sports was still largely unheard of. The event was a part of Western's Title IX 50th anniversary celebration, and its Back2B'ham Alumni and Friends Weekend.
Lori Hartelius, who was recognized at the ceremony for her 1980 volleyball season, said she initially didn't think much of receiving a varsity letter. However, as she got more and more excited at Saturday's event, she realized what a difference it made. 
"It's a big deal, because back then, we didn't even know what we didn't have. Nobody even knew to ask for a letter, because you were just glad to be able to play," Hartelius said. "I could have gone to the grave not feeling like I missed a letter, but being acknowledged just brought all of this emotion and, actually, pride up." 
On June 23, 1972, Title IX signed into law 37 words that held the promise of equality for women in public education. But it wasn't those words on their own that prompted change.
"What makes Title IX and those 37 words so transformational, what makes them so powerful, are the people, the women, who had the courage, the vision and voice to bring those words into existence and to breathe them into life," head volleyball coach Diane Flick-Williams said at the event. "It's not the words on the page that we celebrate. What we truly celebrate and honor is all of you who continue to make those words come to life." 
Athletes honored at the award ceremony have certainly borne witness to dramatic changes in women's athletics since the inception of Title IX. 
Lynda Goodrich
, who served as Western's women's basketball coach and later its athletic director starting in 1987, remembers how tirelessly the team worked despite its lack of funding and support. Cookie sales and carwashes made up much of the program's funding, and athletes competed and practiced in auxiliary gyms, not stepping into Carver Gym until their 1972-73 regional competition.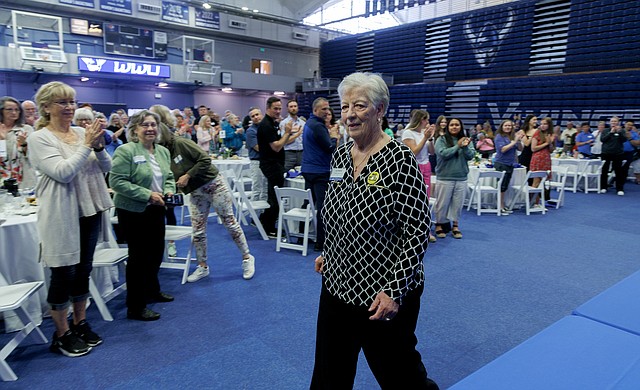 Cindy Pancerzewski, who received a letter for her 1980 volleyball season, also carries memories from playing at Western. The team carpooled to games because it didn't have a tour bus, and players stuck to a $4 budget for meals on the road.  
Fast forward a few decades, and Western's women's athletics have progressed in leaps and bounds. Women's team rooms look identical to men's team rooms. Female athletes travel across the country for competitions and fill Carver Gym for home games.  
"It's just an amazing transformation," Goodrich said. "And Title IX was the impetus — but it's one thing to have a law for a university or an institution. You [also] have to have people in that institution that want to do the right thing and move it forward, and that's what we've got at Western." 
Current student-athletes are keenly aware of the leadership that cleared the way for them. At the ceremony, basketball guard Stephanie Peterson and volleyball setter Adele Holland shared words of gratitude with the sea of women who came before them. 
"The example that has been set by each of you here today has inspired me and my fellow female student-athletes so much, and we hope that when we hang up our sneakers, cleats, oars, poms and spikes, that future generations of female athletes are as inspired by us as we are by each of you," Peterson said.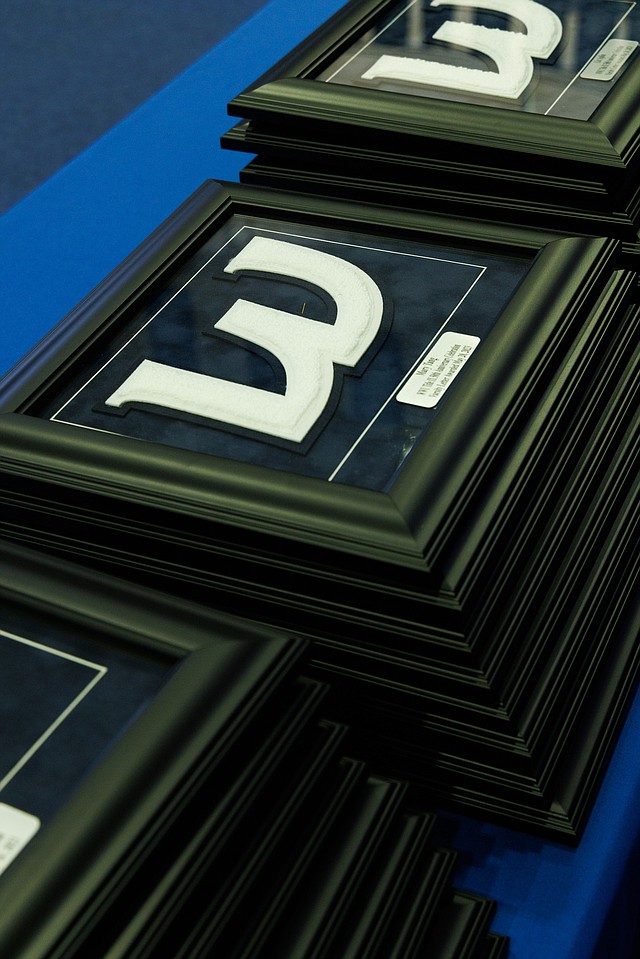 Pancerzewski said in listening to Peterson and Holland's remarks, she couldn't help but feel a similar sense of gratitude to those who came before her. She remembers as a sixth grader rallying with her friends to create a girls' soccer team. Even then, parents and teachers came around her and helped make it happen.  
While looking back on past accomplishments was a common theme at Saturday's ceremony, so was looking forward. As Goodrich reminded the crowd, advancing women's athletics is an ongoing undertaking.  
"The women before me, the women who have participated in Western athletics for more than 50 years, all have one thing in common: They have the drive, the moxie, determination and they have all paid it forward," Goodrich said. "If I were to give any advice to a current student-athlete today, I would reiterate, pay it forward. Our work is not done." 
Many of the women honored at the ceremony gathered again this morning for a breakfast at the Bellingham Cruise and Ferry Terminal in Fairhaven, to continue to reconnect and share remarks. The breakfast was hosted by Terri McMahan, a 2022 Western Athletics Department Hall of Fame inductee.
Speakers at that gathering called Saturday's letter ceremony a touching gesture.
"Somebody told me yesterday they were going to put that letter in their coffin," Kathy Knutzen, a six-sport athlete, professor, coach, and administrator at Western over a span of six decades, told an audience of about 100 assembled athletes.