Soccer
Sehome steamrolls Bellingham in district championship
Mariners down Bayhawks 5-0 for second 2A District 1 title since 2019
May 13, 2023 at 7:20 p.m.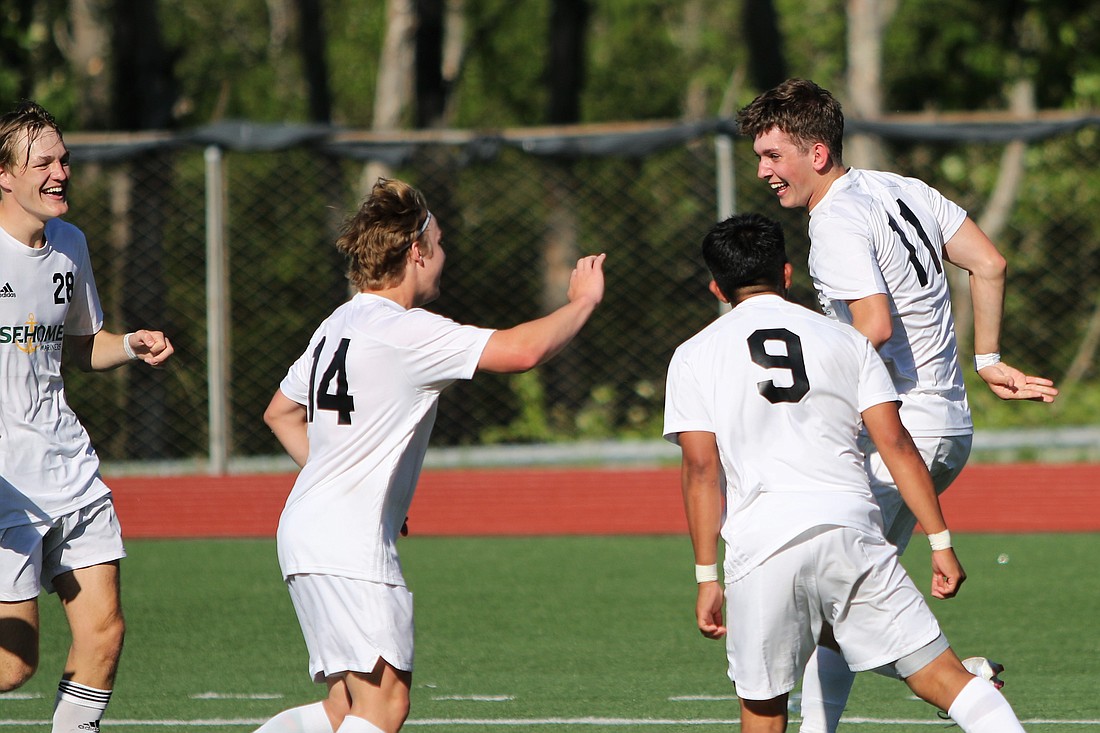 ---
---
Sehome wasted no time getting goals on the board in a 5-0 2A District 1 championship victory over Bellingham Saturday evening at Civic Stadium.
Junior Reiley Buri-Brown scored twice in the first 10 minutes, senior Nick Kapp added another in the 14th minute and Sehome firmly controlled the match before a quarter of the game had been played.
The game was mostly for bragging rights, hardware and state seeding with both teams having already secured berths in the 2A state tournament.
"We knew we had to come out in the first 15 minutes and take it to them," Buri-Brown said. "We knew if it stayed [scoreless] it would be a close game."
No. 4-seeded Sehome (11-4-2), which entered the tournament as the lowest seed among the three Bellingham schools, had to go through reigning state runners-up Burlington-Edison and top-seeded, reigning state champion Squalicum to reach the title game.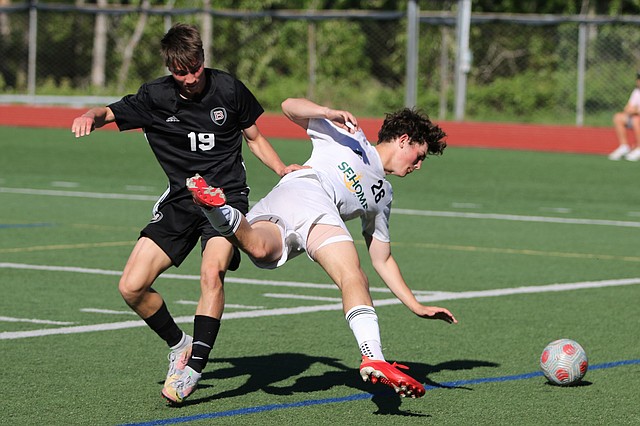 Once there, No. 2 Bellingham (11-6) was a mere final hurdle to the Mariners' second district title in three seasons since 2019.
"We gave up three bad goals," Bellingham coach Spencer Wolfe said. "[Those are] things that we haven't done a lot this season."
It was a validating win for Sehome, coach Jose Flores said, coming from the bottom in the regular season to the pinnacle, so far, of the postseason.
"It's the validity of being resilient," Flores said. "These guys stood up, and they kept moving."
The Mariners' fast start fit their game plan perfectly, and it led to hoisting yet another district championship trophy.
"They did what they needed to do," Flores said. "They came out strong, which is needed in these games."
Bellingham, which beat No. 7 Cedarcrest and No. 3 Lynden along the district path, is disappointed in its performance but hopeful for what is to come.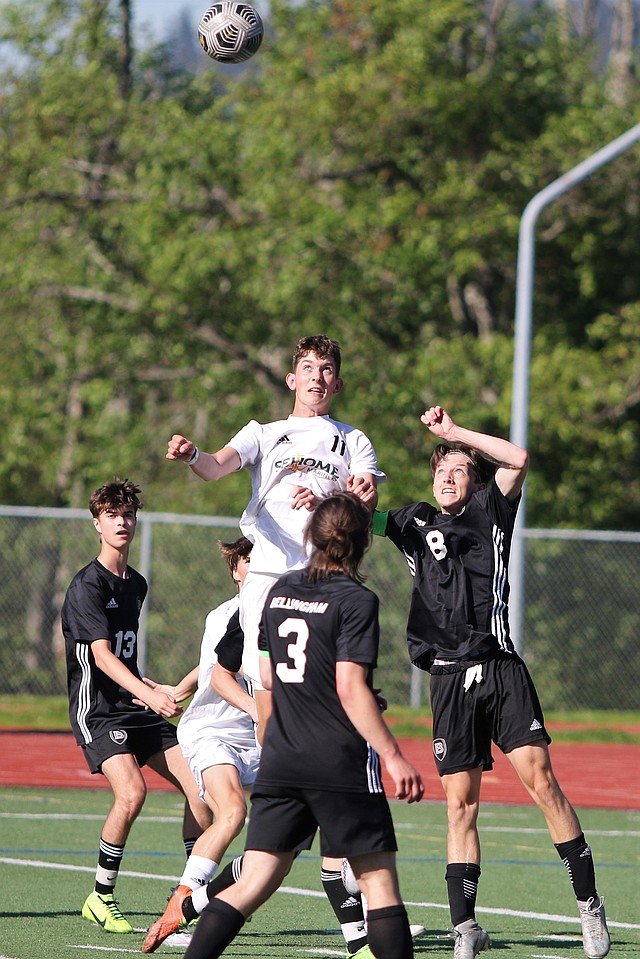 Wolfe gave credit to Sehome but noted it was far from the best his team can play.
"I think if you would have said we'd make state, make it to the district championship at the beginning of the season, we'd absolutely take that," Wolfe said. "The season is not done. At this point in the year, to have another game to play, that's what really matters for us."
Following the opening onslaught of goals, Sehome junior Owen Berreth and senior Ben Peterson knocked in two more scores in the second half.
Both teams deployed much of their bench for the final 40 minutes with the game largely decided.
With the district tournament over, both teams will await their state seedings which will be released Sunday, May 14. 
The opening round of the 2A state tournament will begin Tuesday, May 16.