Boating
Bellingham boaters celebrate start of boating season
Bellingham Yacht Club hosts ceremonies, boat parade to ring in opening day
May 6, 2023 at 3:57 p.m.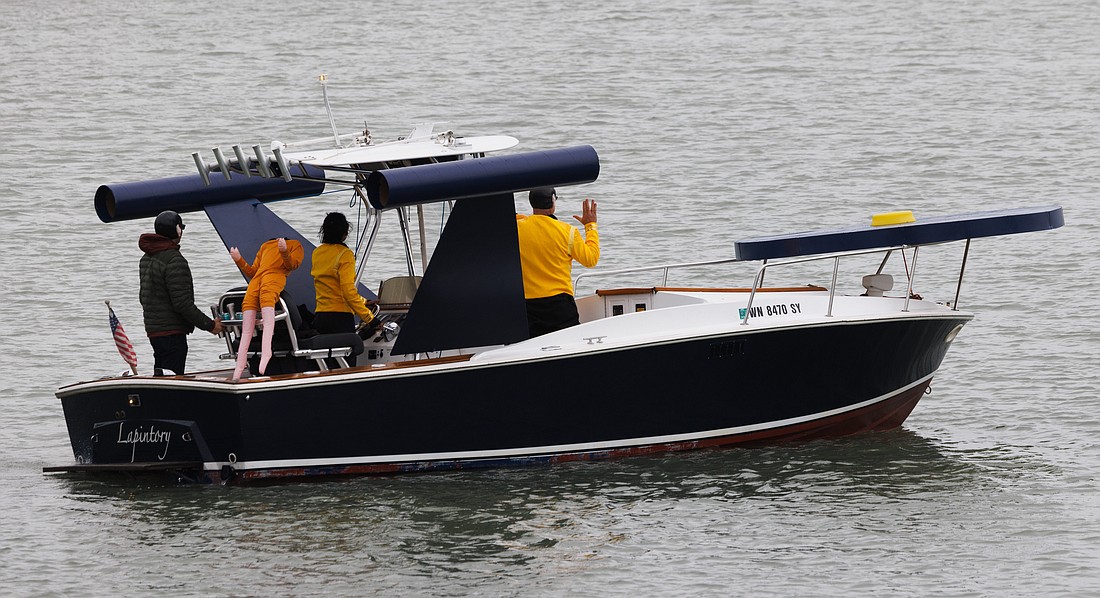 ---
---
Every year, the first Saturday in May marks a special occasion for boating enthusiasts in the Pacific Northwest: the opening day of boating season.  
Boating clubs up and down the coast celebrate the day with boat parades and other festivities — and Bellingham is no exception. 
Bellingham Yacht Club celebrated the occasion on Saturday with a series of events open to the public, including a ceremonial blessing of the fleet and raising of the flags.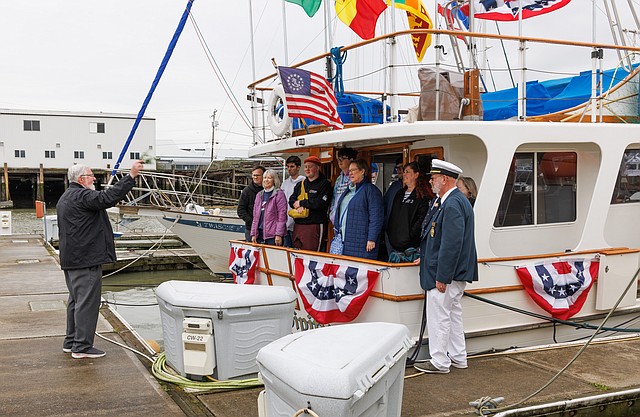 Around 30 boats adorned with decorations concluded the event with a parade through Bellingham Bay.  
"It's basically a celebration of Bellingham Bay and the maritime community," said Jane Bright, Bellingham Yacht Club trustee. "For people who like the water and like to be on the water, [opening day] is a way to learn more about it and it's a way to celebrate." 
Bellingham Yacht Club is the longest-running yacht club in the city, founded in 1925, and is almost entirely run by volunteers.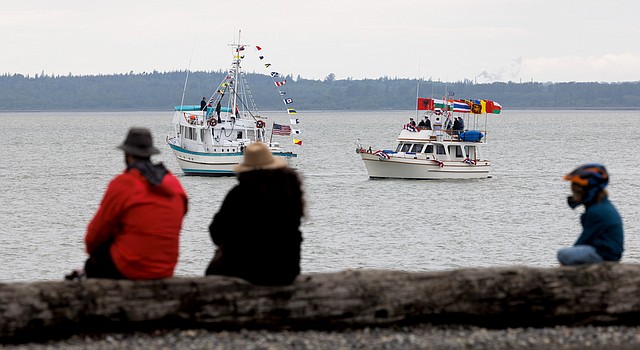 Despite Saturday marking the beginning of boating season, the yacht club is active year around — offering social events, classes and a holiday boat parade every December open to the public.  
For Bright, Saturday's event is a chance to appreciate all Bellingham has to offer.  
"It's really a gift to those of us who live in the area to have this beautiful scenery, and this incredible source for fishing and recreation," Bright said. "It's pretty special."