Softball
Fifth-inning surge powers Meridian past Lakewood
Trojans stay hot, down Cougars 5-2 for sixth win
March 30, 2023 at 7:57 p.m.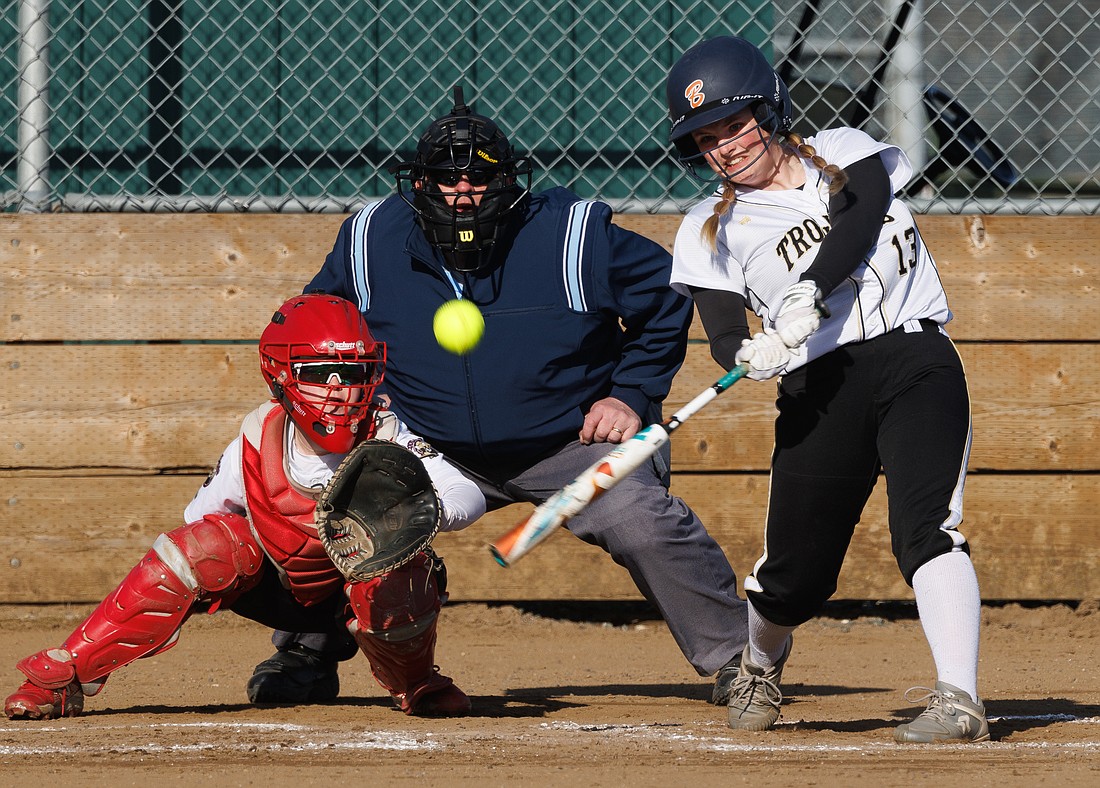 ---
---
LAUREL — Despite being held to a season-low scoring output, the Trojans kept their winning ways. 
Meridian fastpitch used a four-run fifth inning to power past Class 2A Lakewood at home, 5-2, on a blustery Thursday night, picking up its sixth win of the season.
The Trojans had just two hits heading into the bottom of the fifth inning — and the game tied 1-1 — before tagging three in the frame. 
Emily Kuljis, Meridian's lone senior, helped spark the surge, picking up two RBIs in the fifth before junior pitcher Katie Prengaman and sophomore shortstop Hailey Horsmon tacked on the final two runs of the inning.
Meridian coach Megan Monaghan said it was only a matter of time before their offense found a rhythm, as the Trojans entered the contest averaging 12.3 runs per game while allowing 5.8.
"We had contact, we just had to piece some hits together — get some runners on," Monaghan said. 
Prengaman pitched a complete game for the Trojans, allowing five hits and two earned runs while striking out four.
"Katie was awesome on the mound today," Monaghan added.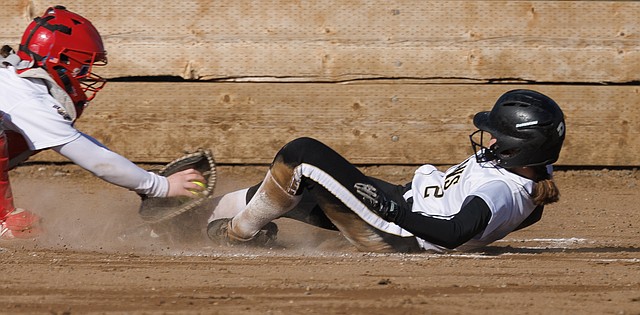 Lakewood looked like a force to be reckoned with at the start, connecting on two of their five total hits in the top of the first inning and taking a 1-0 lead. 
The Cougars retired Meridian's first three batters, but their own bats went quiet from there.
Meridian tied it up in the bottom of the second on an RBI single from junior utility player Kaelyn Blanchard that scored Prengaman. Both teams consistently left ducks on the pond over the next two innings.
Trojans freshman Lexi Neil led off the bottom of the fifth and got on base after being hit by a pitch. Sophomore first baseman Maddy Ritter reached second on an error, as Neil safely advanced to third. 
Kuljis stepped up to the plate with two down, sending a double to center field that scored Neil and Ritter and gave Meridian the advantage for good. 
"I was on the edge of my seat," Monaghan said of her demeanor during the inning.
Prengaman was next at bat, belting a two-out triple towards center field that was curved hard right from the wind — evading Lakewood's outfielders — and rolled to the back right corner, scoring Kuljis. 
In addition to her pitching, Prengaman finished 2-for-2 at the plate with that triple, an RBI and two runs scored. 
Horsmon drove in the Trojans' final run on a long single to right-center field that scored Prengaman once again.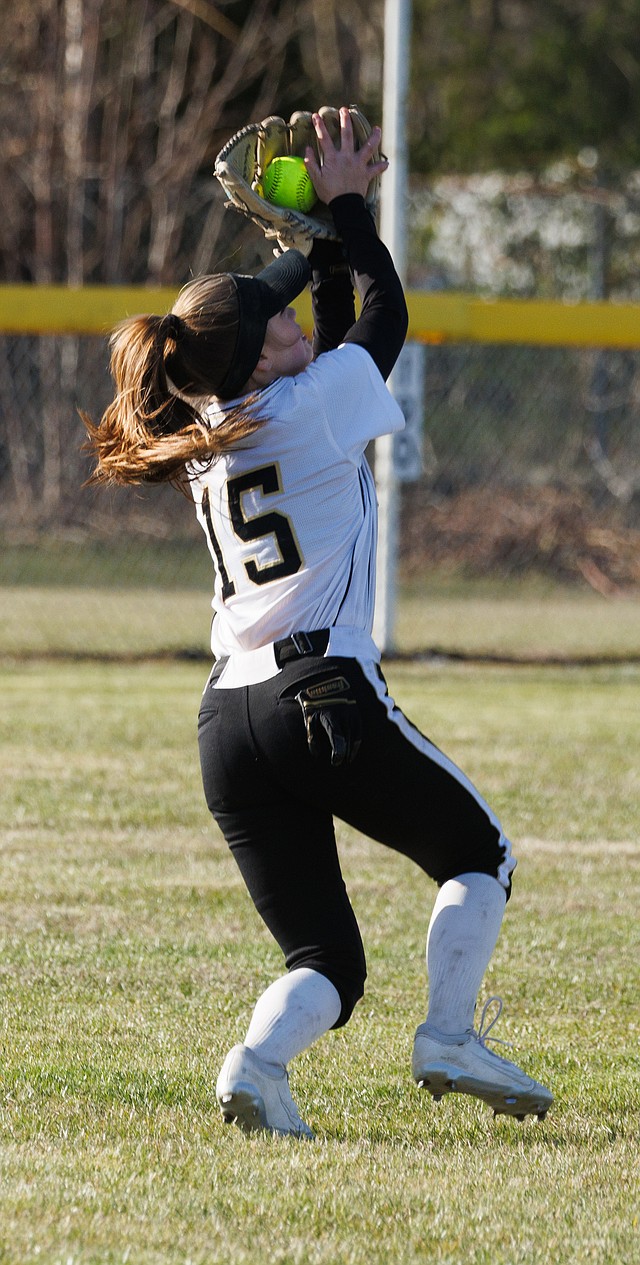 Lakewood cycled through 11 batters in the top of the sixth and seventh innings, managing just one run from its three hits during that stretch. 
Monaghan said her group got a bit anxious, particularly in the seventh, as they were on the cusp of victory.
"I think they kind of got a little nervous," Monaghan said. "There were some errors committed, but our team stuck together … and got it done."
Kuljis finished 1-for-3 at the plate with two RBIs and a run scored. Horsmon also went 1-for-3, adding an RBI.
Lakewood sophomore pitcher Katie Krueger also pitched all seven innings, allowing five hits and four earned runs while walking three batters and striking out six. 
Meridian advanced to 6-1 overall on the season (3-1 Northwest Conference) heading into a road game versus Burlington-Edison (3-3, 2-0 NWC) at 4 p.m. Monday, April 10.
Monaghan said her team will need to get their offense going earlier if they want to stay competitive in a talented NWC.
"[We need] to string some hits together, get some runs on the board [early] so we're not so nervous out there, just give us some cushion so we can play our game and not have that high-stress feeling the whole time," Monaghan added.
Lakewood fell to 2-5 overall (2-2 NWC) and will go on the road versus Anacortes (2-4, 0-3 NWC) at 6 p.m. Tuesday, April 11.