Beyond Bars: Part II
Poor planning, levy defeats mar jail effort
Officials say Whatcom jail obsolete soon after it opened
March 15, 2023 at 5:00 a.m.
---
---
Editor's Note: Beyond Bars: The future of justice in Whatcom County is a special report that explores the county's controversial effort to build a new jail. Voters on recent jail bond measures made it clear they won't accept a new jail without better social services for the people who wind up behind bars. The Whatcom County Jail was obsolete soon after it opened, officials said. This story explains more about the two failed levies intended to replace the jail — and how that experience guides what's likely to be a third.
Whatcom County's jail was built to last 50 years. It barely made it five. The jail exceeded its 148-bed capacity in 1989, just five years after it opened.
Some of the blame for what looks like an egregious case of poor planning falls to a state Jail Commission from the 1970s, said Wendy Jones, the county's chief corrections deputy.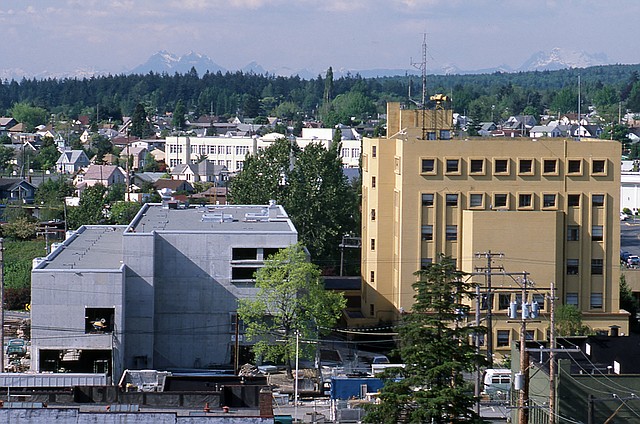 Jones has a lot of perspective on jail decision-making from that era. She has worked in county corrections for 41 years.
As Jones told it, a judge ruled in a 1970s class action lawsuit that every jail in the state of Washington was unconstitutional. The state Legislature was ordered to fund new jail construction in every county and created a Jail Commission to decide, among other things, how big each jail should be.
"I'm not saying the state Jail Commission didn't really know what they were doing," Jones said, "but at a time when the King County Jail had 1,400 inmates in it, they said that King County only needed a 1,000-bed jail."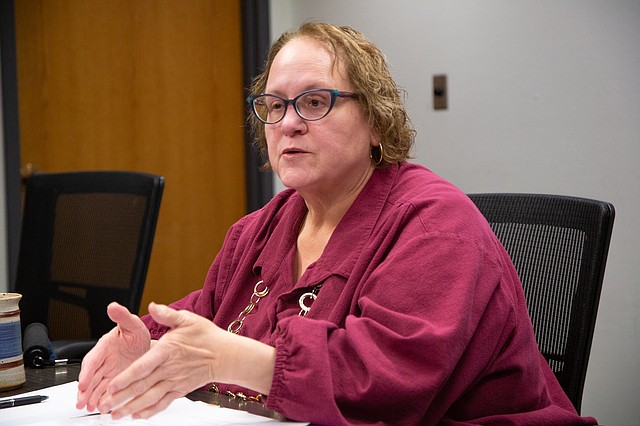 Law and justice committees started recommending a new, bigger jail for Whatcom County as early as 1996, Sheriff Bill Elfo said. The following year, the county put a measure on the ballot to build a new juvenile detention center, but the levy failed.
The jail was chronically over capacity by about 100 inmates through the early 2000s. Booking restrictions at the time were so strict that some suspected criminals remained free because the jail couldn't hold them.
A jail levy in 2004 brought some relief. Voters approved a 0.1% sales tax to pay for construction and operation of the 150-bed minimum security Work Center on Division Street, while also putting money toward a new, 700-bed jail. 
"The plan was sold to the public that that (Work Center) would be there for about six years and then the property would be sold for industrial purposes, and a new (jail) facility would be built," Elfo said. "Unfortunately, that never materialized."
The Work Center remains in use today, and the 0.1% sales tax is still collected, with most of the money paying for the facility's operations.
Ballot measures in 2015 and 2017 asked voters to approve an additional 0.2% in sales tax to finance construction of a new jail that would cost in excess of $100 million. Both failed.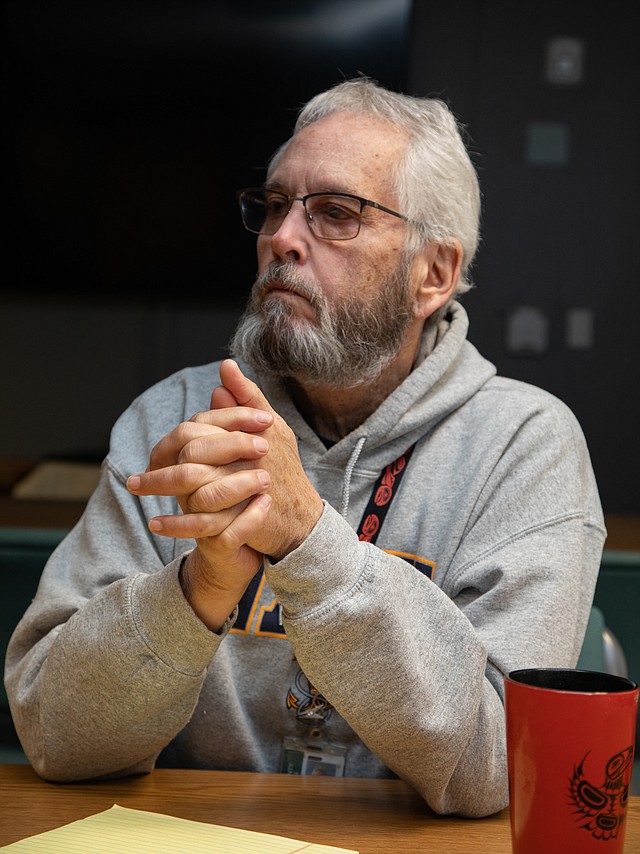 County council Chairman Barry Buchanan said the public didn't have enough opportunity to weigh in on those two measures.
"There was no public-facing effort that I could ever detect," Buchanan said in a recent interview.
Following the second defeat, county council members toured the county to ask voters why they said "no" to recent jail levies. 
"One of the things that we heard was that they preferred treatment over punishment," Buchanan said in an April 2022 presentation to the council. 
In an effort to ensure broad-based community support for the next jail levy, the council in 2019 created a Stakeholder Advisory Committee (SAC), intended to bring a diversity of voices to jail planning. The committee was scheduled to launch in March 2020 to prepare a ballot measure for that November. COVID-19 derailed all that, and the SAC didn't start meeting until January 2022.
The committee's work, a broad needs assessment that doesn't include a specific jail plan, concluded in January. The needs assessment is now in the hands of the county council, which must vote by July on whether to place another jail levy on the November 2023 ballot.
Next week, part three of Beyond Bars takes a closer look at three social ills that contribute to incarceration: homelessness, serious mental illness and substance use disorder.