Boating
Boating center's new building inclusive, accessible
CBC hopes to draw underserved communities with expansion
June 19, 2023 at 5:00 a.m.
|
Updated June 20, 2023 at 3:39 p.m.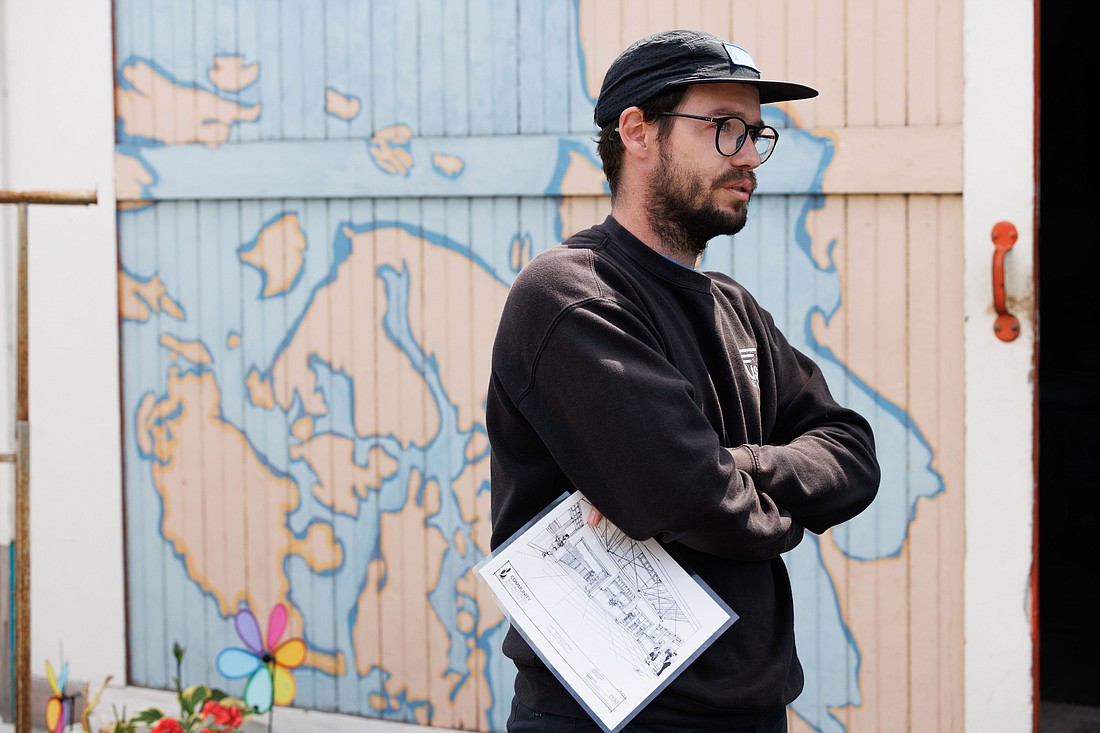 ---
---
Bellingham's Community Boating Center is planning for a new building with inclusion in mind. 
The center's proposed expansion is a $1 million project dubbed the Wheelhouse, which will provide much-needed extra space, wheelchair-accessible restrooms, showers, changing rooms and a gathering space the boating center hopes will be used year-round.
Funding for the expansion is being raised through an ongoing capital campaign that has raised more than $587,000 as of June 15.
The Wheelhouse building will be an addition to the existing three structures and will sit adjacent to the boat storage area on the west side of the property. Construction will be planned around the off season — beginning in October — and the building is set to open in April 2024.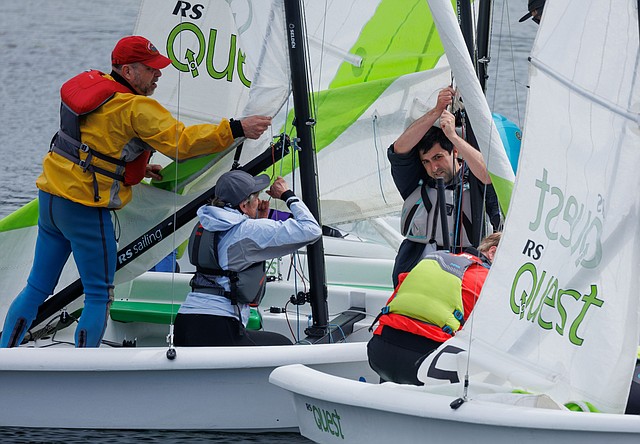 The Community Boating Center (CBC), a nonprofit located on Bellingham Bay near Fairhaven, was co-founded in 2006 by Deborah Dempsey, a retired mariner who comes from the East Coast, which has a rich history of boating centers. She saw the need for a similar boating center in Bellingham, offering small-boat rentals and classes to the general community. 
"There was no place like it in Bellingham at that time and there was such a need for it," Dempsey said. "Most of the population of Bellingham has never used their backyard, the backyard being the Bellingham Bay." 
By 2007, the CBC opened on the former Fairhaven Boatworks location. The past three years have been a time of rapid growth: The center has doubled the number of people it serves, from around 2,500 to 5,000 yearly.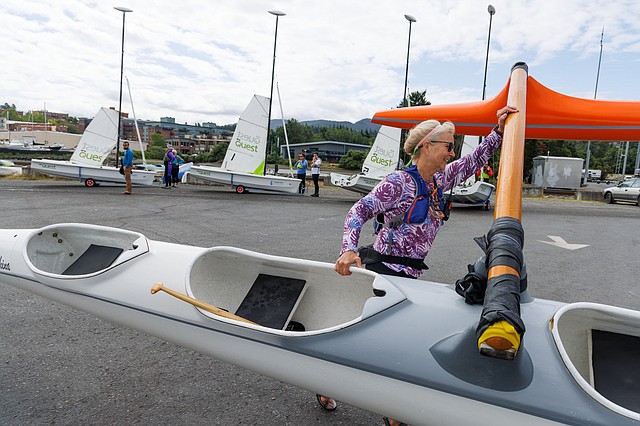 The executive director who oversaw that rapid growth was Bryan Rust. Since taking the role in 2020, Rust has focused on activating communities in Bellingham that have not traditionally been involved in boating activities. His goal is to see the demographics of Bellingham represented on the water. 
"There is a culture that is ingrained in our society that sailing is for the privileged, it's for the wealthy and we are pretty active in trying to defeat that paradigm," Rust said. 
Under Rust's leadership, the boating center has worked with community groups and local nonprofits to encourage underserved populations. Rust's efforts have been felt by Ian Shenton, who attends the Max Higbee Center, and his parent, Andrea Shenton.  
Andrea Shenton would have never imagined that Ian would get into a kayak, but said CBC staff are welcoming and confident in their work. They were both excited to hear about plans to make the expansion building accessible for people with disabilities.
"They are building with [inclusion] in mind," Andrea Shenton said. "With the idea that they want to be community-based and have inclusion."
That sense of inclusion has also been felt by Elisa Espinoza, a member of the leadership team for Vamos Outdoors Project, a nonprofit organization that provides academic and outdoor programs to Latinx migrant, multilingual and newcomer youth (Latinx is a gender-neutral term for a person from, or whose ancestors were from, a Spanish-speaking land or culture, or from Latin America). Vamos has a program named "diversión en el mar" in partnership with the CBC.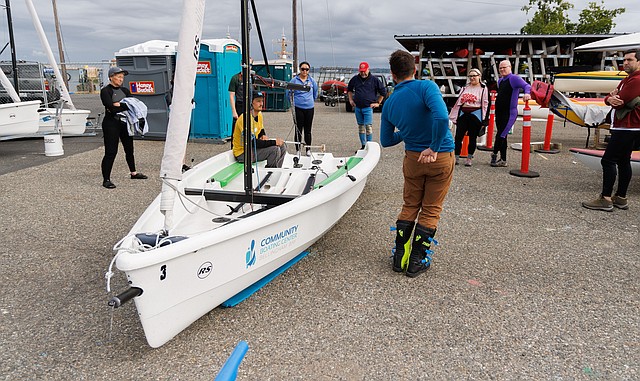 "I can tell you that is a program that is very loved by the students," Espinoza said. "For a lot of them, things like kayaking, paddle boarding and sailing are things that are very new to them, so it's a great opportunity to explore their local environment." 
The current building limitations of the CBC are felt by both Espinoza and the Shentons. Espinoza recognizes the lack of rooms for the Vamos kids to change into wetsuits; the Shentons are affected by the lack of ADA-accessible changing rooms and restrooms. Both see the Wheelhouse expansion as an answer to these current limitations.
"A lot of the time our community doesn't realize that there is a huge disparity when it comes to who gets to access recreational opportunities and who gets to enjoy our local environment," Espinoza said. "That disparity exists, and other people deserve to enjoy the outdoors as much as everyone else." 
A previous version of this story incorrectly stated that the Community Boating Center was founded by Deborah Dempsey. The boating center was co-founded by a group of six people including Dempsey. Andrea Shenton's last name was also misspelled. The story was updated to reflect these changes on June 20, 2023 at 3:39 p.m. The Cascadia Daily News regrets the errors.