Business Matters
Planning starts for 2026 World Cup cross-border tourism needs
Visions of a Cascadia 'two-nation vacation'
July 28, 2023 at 4:50 a.m.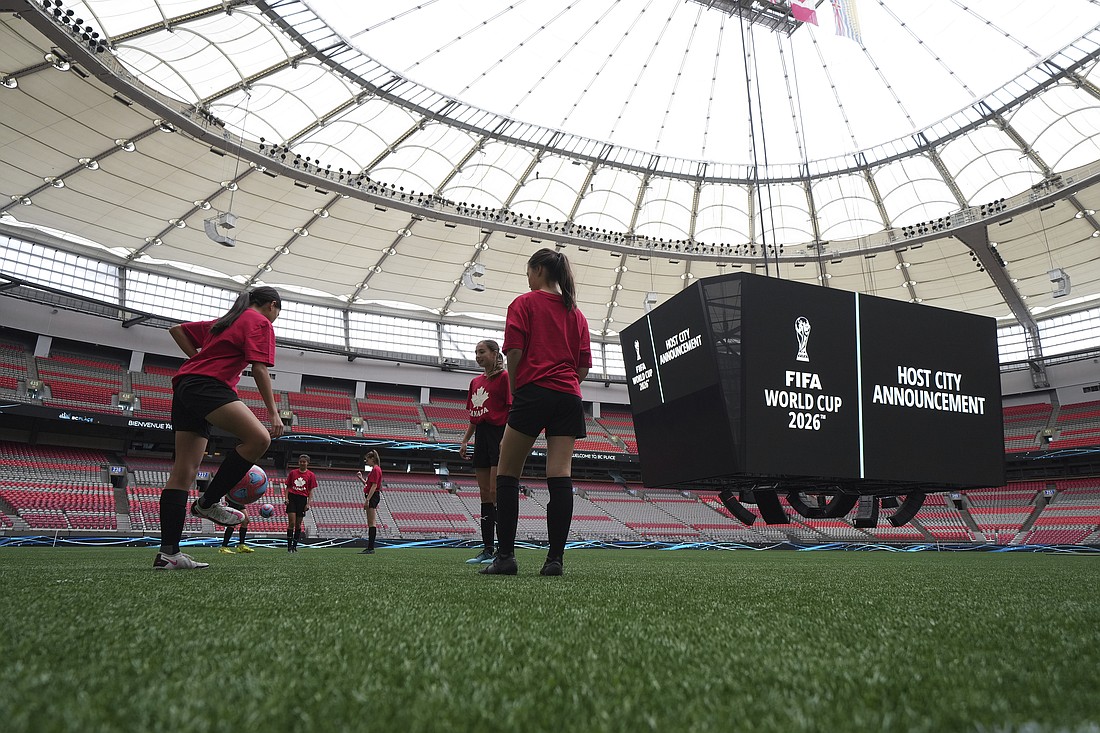 ---
---
Limited capacity. Is it too early to think about the impact of the 2026 FIFA World Cup on Whatcom County and lower mainland British Columbia? 
If you're an individual retailer whose business is touched by tourism, maybe. But if you're responsible for ensuring smooth border crossings to get visitors to the games and businesses, the match clock has started ticking.
For those not immersed in sport, international football's championship competition —  the FIFA World Cup — is coming to 16 cities including Vancouver, British Columbia, and Seattle, with the 48-team soccer tournament culminating in a July 19, 2026 final. Games are expected to begin in the host countries of Canada, the United States and Mexico in early June 2026. 
Yet it was June 2023 that saw the apparently first bi-national, multi-organization meeting to begin figuring out how to deal with the many thousands of cross-border visitors the games could bring to the Cascadia region. 
Hosted by the Future Borders Coalition, the June 22 discussion in Vancouver, B.C. included participants from agencies and groups as varied as Transport Canada, Whatcom Council of Governments, Destination British Columbia, U.S. Customs and Border Protection, Canada Border Services Agency and Vancouver Fraser Port Authority. 
"When you bring together stakeholders involved in all nodes of a complex process, you get insights into points of friction, duplication and avoidable errors that you wouldn't get from a single viewpoint," said Laura Dawson, executive director of the membership-based Future Borders Coalition. "For example, before our meeting, it was not widely known that some of the B.C. land border crossings are scheduled to be closed for construction during the World Cup finals in 2026."
That's the kind of early information sharing, she said, that could help prevent process bottlenecks and allow for planning possible workarounds for the anticipated tourism boom. 
Other concerns that surfaced in the meeting? Sufficient capacity for handling buses at border crossings, especially if charters are carrying groups of tourists between games and activities in Vancouver and Seattle. And there's the matter of educating the visitors who come to support their teams from all over the world.
"Many of these travelers may not be fully informed about border-crossing requirements in both directions, which may 'clog up the works' for our already limited capacity to process travelers," said Laurie Trautman, director of the Border Policy Research Institute at Western Washington University and a speaker at the meeting. "Have you ever been pulled into secondary (screening) at Peace Arch on a summer weekend?"
Many details about the games still haven't been released. What was known at the time of the June meeting was there would be at least five games in Vancouver, activities throughout British Columbia and a match schedule with dates expected this September. Plus, of course, the mirroring Seattle component. 
The World Cup's extended duration and intensity led Destination BC and BC Stats to estimate a more than $1 billion (Canadian) tourism impact for British Columbia during and in the five years following the tournament, and 900,000 additional visitors. Seattle also is gearing up with its FIFA host city brand and website and a commitment to "connect residents and visitors to diverse neighborhoods and their many small businesses, restaurants and local economies."
The scope and size have both Trautman and Dawson citing the potential to promote a "two-nation vacation" to visitors — as long as border crossing and transportation congestion considerations are worked out in advance. Dawson said many solutions like technology, construction and pilot programs have lead times measured in years, not months. 
"During the World Cup, the eyes of the world will be on the Pacific Northwest," Dawson said. "Actions taken now will help to determine whether the impression is 'Wow, I want to go to that place!' or 'Gosh, that looks like a real hassle. Glad I stayed home.'"
The World Cup still isn't fully on the radar of many businesses, said Guy Occhiogrosso, president and CEO of the Bellingham Regional Chamber of Commerce. He said retailers likely will deal with it as part of their usual inventory-ordering cycle and it's "simply too early" for that.
But, he said, consumer-oriented businesses such as hospitality, restaurant and retail might start "envisioning what success could look like for your business with an accelerated local population or a large number of visitors to your community."
Bellingham Whatcom County Tourism President and CEO Dylan Deane-Boyle noted the area's strategic placement on a major interstate between the two host cities. 
"While the impact to our area remains to be seen, we have already begun working with regional partners to ready our communities for this major event," Deane-Boyle said. 
Trautman said the coalition's June meeting was an initial attempt to "provide structure for an ongoing, cross-border dialogue around planning for the games" beyond the discussions well underway within the two host cities, contributing a layer that considers border management and regional tourism marketing.
If any of this sounds a little like the concerns and hopes that surrounded the 2010 Olympic Winter Games in Vancouver, Trautman said that was different — its events and venue were within a single country.
"However, they also created an opportunity to test out and advance new border processes," she said, pointing to the then-new Enhanced Driver's License that allowed entry into Canada without a passport. "We should be testing out new approaches now so that we understand what works, what doesn't and what potential unintended consequences exist."
Think of it as one more type of World Cup goal. But one with a potential score measured in dollars.
Places & Things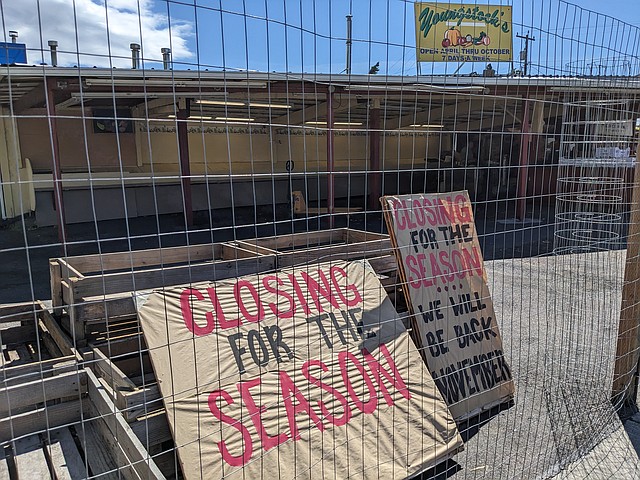 Youngstock's Nursery & Produce has wrapped up its seasonal pop-up at 2237 James St. in Bellingham's Sunnyland neighborhood, as planned. The last day open was Monday, July 17. It expects to reopen in November for Christmas trees and again seasonally early next April. The shorter spring/summer pop-up, which followed the owners' retirement in June 2022, featured cut flowers, an expanded nursery and a selection of produce.
(For the latest Places & Things, check here throughout the week.)
Frank Catalano's column is published online and in print Fridays. Email: frankcatalano@cascadiadaily.com; Twitter @FrankCatalano.