Places & Things
Places & Things: April 2023
Youngstock's reopens for extended pop-up
April 6, 2023 at 5:00 a.m.
|
Updated April 24, 2023 at 3:18 p.m.
---
---
Places & Things is updated regularly throughout the month with new business openings, closings and changes.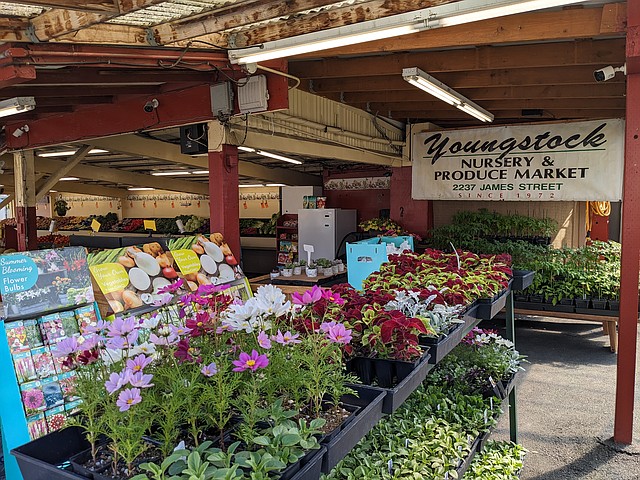 Youngstock's Nursery & Produce has opened at 2237 James St. in Bellingham's Sunnyland neighborhood for an extended pop-up. The corner stand reopened April 22 featuring cut flowers, an expanded nursery and what it says is "basic" produce, and plans to be open every day — except perhaps Wednesdays, still to be determined — through mid-July. The Sunnyland fixture had closed last June after its owners' retirement but promised to return seasonally and did open for Christmas trees late last year.
The Wild Oat Bakery & Café in downtown Bellingham is for sale — but would like everyone to know it remains open. The vegan cafe at 1305 Cornwall Ave. is listed with an asking price of $200,000 on the BizBuySell site, apparently leading to speculation that it was shutting down. Not so, said the cafe's Facebook page: "THE CAFE is NOT CLOSING," it read. "To clarify the health issue, at almost 69 years of age, Crystal, the owner, has osteoarthritis, and would like to retire soon, so she has listed the cafe for sale," the post continued. "Again, WE ARE NOT CLOSING and hope to see you soon."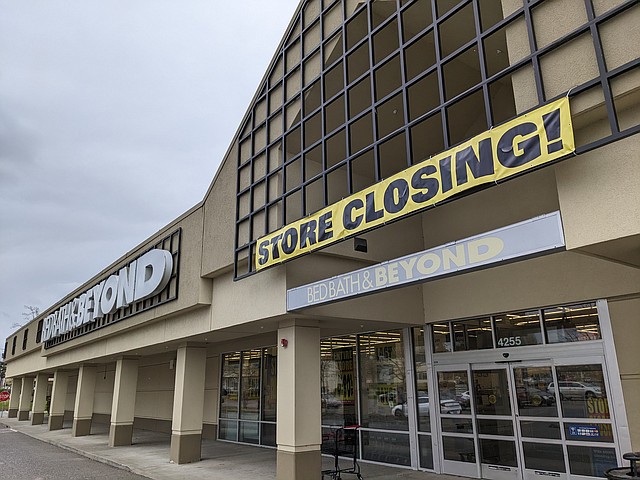 Bed Bath & Beyond in Bellingham closes for good after Sunday, April 23. The final shopping date was confirmed by several store employees and by large "Last 4 Days!" banners inside the store on April 20. The store's web page on the corporate site shows remaining hours of 11 a.m. to 6 p.m. through Sunday at 4255 Meridian St., then reads "Closed" starting Monday. On April 23, the company announced it had filed for Chapter 11 bankruptcy protection and its other stores — which include one in Burlington at 1915 Marketplace Drive — would begin closing sales on Wednesday, April 26.
Crabby Coffee on Front Street has opened in Coupeville at 10 Front St. The restaurant said in a social media post it serves breakfast and lunch, has outdoor seating and is open seven days a week. The Island County eatery held its grand opening on March 31. It recently applied for a beer and wine license as well, according to Washington State Liquor and Cannabis Board filings.
The Score Sports Bar & Grill plans a summer opening at 2032 Main St. in Ferndale. Social media pages on Facebook and Instagram are now up, and when asked about an opening date via Facebook chat, the bar and grill's representative responded, "We are doing some remodel so likely a few months out still. Before pre-season football though!"
Larrabee Lager Company continues to make progress on the brewery at 4151 Meridian St. near Community Food Co-op's Cordata location in Bellingham. The brewery, beer hall and pizza place recently put up signage and said on its Facebook page that it is "opening in summer 2023." Larrabee Lager also applied for its state liquor license in April. Sam Milne, co-founder and brewmaster, said after construction is finished and equipment is installed, "We will then need a few months of brewing to amass some liquid inventory."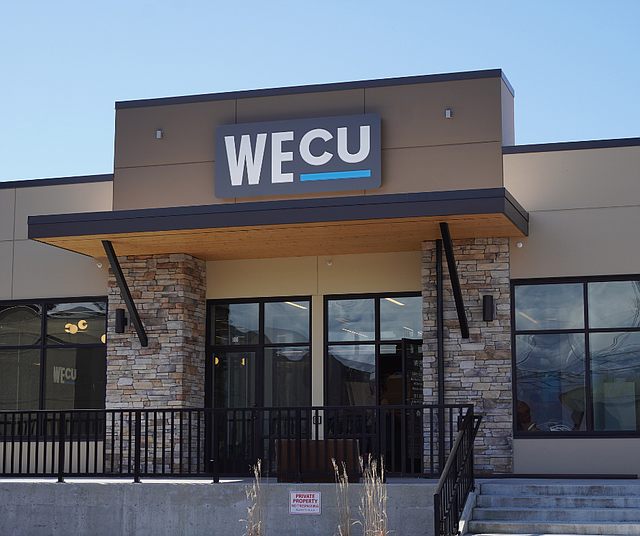 WECU opens its first branch outside of Whatcom County on Tuesday, April 25. The Bellingham-based credit union said the new financial center will be at 1835 Riverside Drive, #104 in Mount Vernon. In a news release announcing the expansion, WECU President and CEO Jennifer Kutcher said, "This strategic decision reflects our commitment to serving our membership. Currently, more than 6,800 WECU members live in Skagit County." WECU was founded in 1936 and said it has approximately 152,000 members.
Sweet as Waffles announced it will open its brick-and-mortar location on Thursday, April 20 at 122 E. Magnolia St. in downtown Bellingham. The waffle-centric eatery had operated a food trailer until March 19. Hours at the new address will be Wednesday through Friday, 10 a.m. to 2 p.m. and 5 to 10 p.m., Saturday, 10 a.m. to 1 p.m. and Sunday, 10 a.m. to 8 p.m. "Thanks for being patient with us, but we are here, we did it, and we're not goin' anywhere," the owners wrote on Facebook.
Western Washington University's WWU Foundation and WWU Alumni Association are planning to merge. An April 14 presentation to Western's Board of Trustees providing details of the change cited "better alignment with the university mission and strategic goals," plus deeper alumni/community engagement and long-term financial health as the most compelling reasons for the combination. The rebadged The Foundation for WWU and Alumni expects to formally launch on July 1, 2023.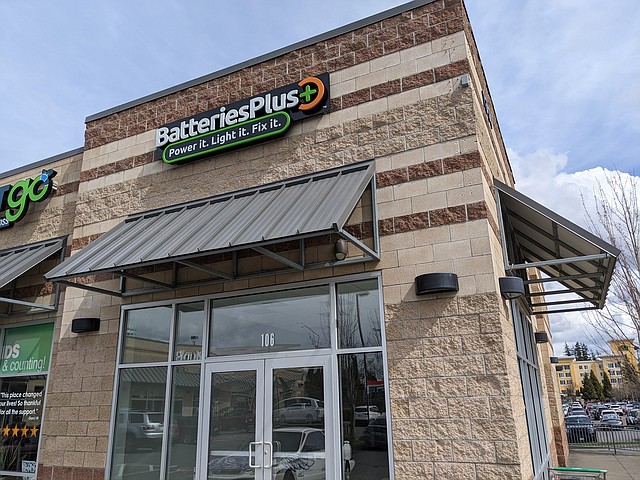 Batteries Plus closed its Bellingham location at 1301 W. Bakerview Road, #106, near the Fred Meyer in the Meridian neighborhood. On a visit April 13, the store sat empty and a call to its phone listing said the number was no longer in service. The Batteries Plus corporate website still had a page for Bellingham; a store search turned up the Batteries Plus in Arlington as the next-nearest location. An email inquiry to the company about the closure hasn't led to a response.
Servpro of Whatcom County held its grand opening on April 12 at 808 Marine Drive on the edge of the Birchwood neighborhood of Bellingham. According to the new ownership, the previous owners of the franchise retired in June 2022, the business was sold and since has expanded and moved from its earlier 1420 Pacific Place address in Ferndale. "We have grown from the existing four folks to now 18 and needed a larger space with more ability to expand," said a Servpro representative.
Pine Street Tacos opened at 301 Pine St. in downtown Mount Vernon. In a congratulatory Facebook post, the Mount Vernon Chamber of Commerce said the new restaurant serves "delicious tacos, burritos, enchiladas, quesadillas and more!"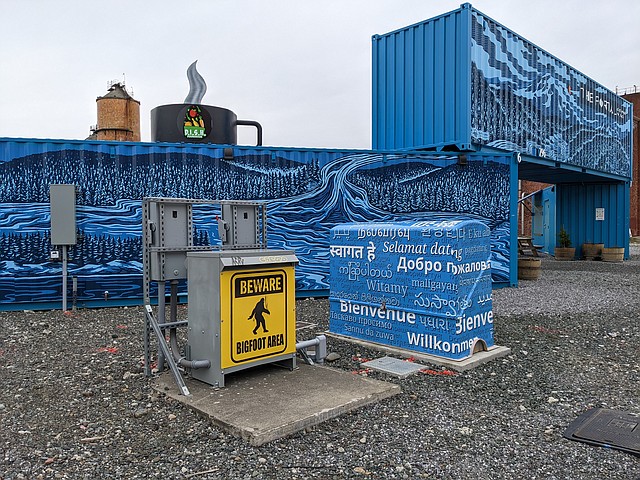 Kulshan Trackside opens for the season Friday, May 5 at The Portal Container Village at 298 W. Laurel St. on Bellingham's waterfront. Kulshan Brewing Company said its beer garden and related containers will operate Friday through Sunday, 11 a.m. to 11 p.m. through May. In June, Kulshan said the hours will stay the same but Trackside will be open every day "and ramping up our events schedule as the weather turns!"
The Selkie Scoop will open its container for ice cream on Friday, May 5 at 294 W. Laurel St. in The Portal Container Village with hours during May of Friday, 3 to 9 p.m., and Saturday and Sunday, 12 to 9 p.m. Bellingham container hours will shift to daily in "mid June," according to Selkie Scoop's Meika Ziels.
Our Kitchen's food container plans to serve its first meals of the 2023 season starting Friday, April 28 at 296 W. Laurel St. in The Portal Container Village. The bakery and coffee shop said it will serve "breakfast, lunch and dinner, as well as specialty coffee drinks, espresso, Italian sodas and more." Hours will vary for the first month: open Friday through Sunday the weekends of April 28 (starting at noon), plus May 5, May 12, May 19 and May 26 (starting at 10 a.m.). June will see hours expand to Thursdays, then it will open Wednesdays through Sundays "after school is out" starting earlier in the morning and staying open later, according to owner Suzanne Taylor.
Rain or Shine Riviera Club gets its annual start on Saturday, April 15 in its spot in The Portal Container Village at 296 W. Laurel St. in Bellingham. Owner Johnny Mac said hours will be 11 a.m. to "9ish, depending on demand" on weekends until the start of June. After that, the Filling Station-affiliated burger container will be open seven days a week. "We are feeling out the first six weeks," he said, "if the weather is great we'll be open for more than just the weekends."
PeaceHealth St. Joseph Medical Center in Bellingham has added a dedicated Pediatric Care Unit. A PeaceHealth announcement said the new unit on 2 North has four rooms with seven beds to care for children ages 0-17, plus two rooms for overflow patients. PeaceHealth said one room "serves children whose outpatient procedures still may require several hours of careful observation, for example infusions, difficult lab draws, medication monitoring or sedated imaging." The unit is said to work closely with Seattle Children's Hospital to be the primary hub for pediatric care north of Everett.
Bellis Fair in Bellingham is holding an in-mall Egg Hunt Easter Event on Saturday, April 8 from 9 to 11 a.m. Designed for kids ages 10 and younger, the egg hunt features thousands of eggs, more than 1,500 of which are filled with not just candy but toys, prizes and offers from over 35 participating stores, according to Bellis Fair management. Pre-registration is requested at the Bellis Fair website. Bellis Fair said the Easter Bunny will also attend.
Daisies & Dust Vintage Market has reopened for the spring at 4076 Bay Road in Ferndale. The community market that specializes in "vintage, antique and handcrafted items," according to its website, along with seasonal produce, jams and flowers from local farms held a grand reopening on April 1. Spring hours are Thursday through Saturday, 10 a.m. to 4 p.m.
The Nest has opened in Anacortes at 414 Commercial Ave. The restaurant describes itself on its website as a "casual, family-friendly eatery that serves a variety of American cuisine" such as sandwiches, burgers, salads and entrees in a "cozy" dining room or outdoor patio. Breakfast and lunch hours are Tuesday through Friday, 7 a.m. to 1 p.m. and Saturday, 8 a.m. to 1 p.m. Dinner is served Tuesday through Saturday, 4–9 p.m.
Corner Taphouse opened in the Fairhaven neighborhood of Bellingham in mid-March. The beverage spot at 1125 Finnegan Way, suite 103 said it serves draft beer, cider, seltzer and wine plus other options, and has partnered with both the Filling Station and Maikham Thai nearby for food pickup or delivery. Hours are Monday through Wednesday, 3–9 p.m., Thursday, 3–10 p.m., Friday and Saturday, 11 a.m. to 10 p.m. and Sunday, 11 a.m. to 9 p.m. 
Homer, Alaska-based Wild Alaskan Company has acquired Bellingham's Home Port Seafoods. The e-commerce seafood retailer said in an announcement that Home Port, a custom processor with food service and retail customers, will continue to operate as a standalone business under the new owners. Wild Alaskan said the acquisition will allow it "to better meet the growing demand for its products, expand its product offerings and develop new sales channels beyond its current direct-to-consumer model." Home Port was founded in 1992 and is located at 2875 Roeder Ave., #11 on Bellingham's waterfront.
Read Places & Things: March 2023.
The Bed Bath & Beyond item was updated at 8:05 a.m. April 23 to include the company's bankruptcy filing.