Basketball
Squalicum snaps 5-game skid, overpowers Mount Baker
Heaton, Engelhart power Storm to 68-42 win over Mountaineers
January 13, 2023 at 9:51 p.m.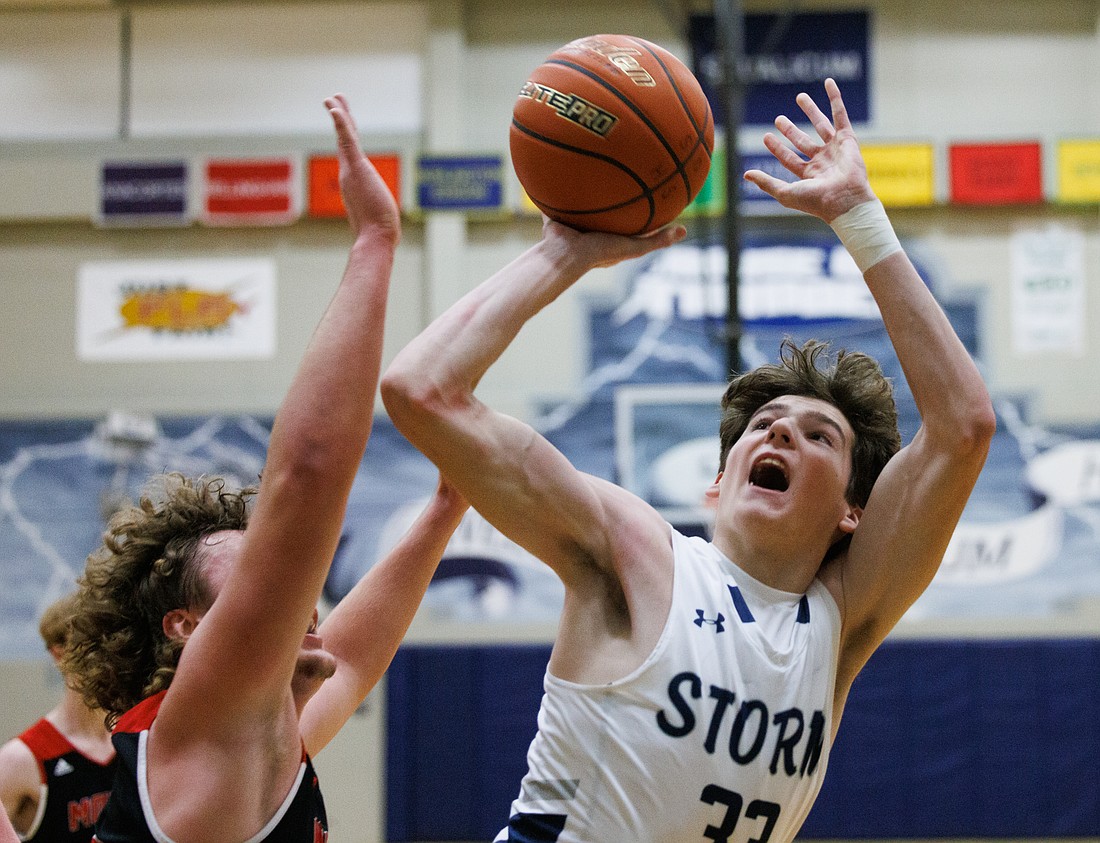 ---
---
Squalicum boys basketball got back on track Friday night, snapping a five-game losing skid with a 68-42 victory over Mount Baker.
It was a quality night offensively for the Storm, who had 10 players finish with at least two points and three score in double figures. Seniors Kyle Heaton and Ashton Engelhart led the team with 14 points each.
Squalicum coach Tyler Hannigan said his team was focused following their best week of practice, which translated to the game. The lingering question is whether the Storm can maintain that balanced attack against top Northwest Conference groups.
"That's the kind of basketball that we try to preach and play," Hannigan said of his team's offensive performance. "Then it's just can you do it consistently night-in and night-out, against whoever's matched up against you."
Mount Baker dropped its seventh-consecutive game with the loss, remaining winless in NWC contests.
Squalicum had six different players score at least one point in the first quarter. Senior guard Xander Sledge scored seven of his 12 total points in the opening period.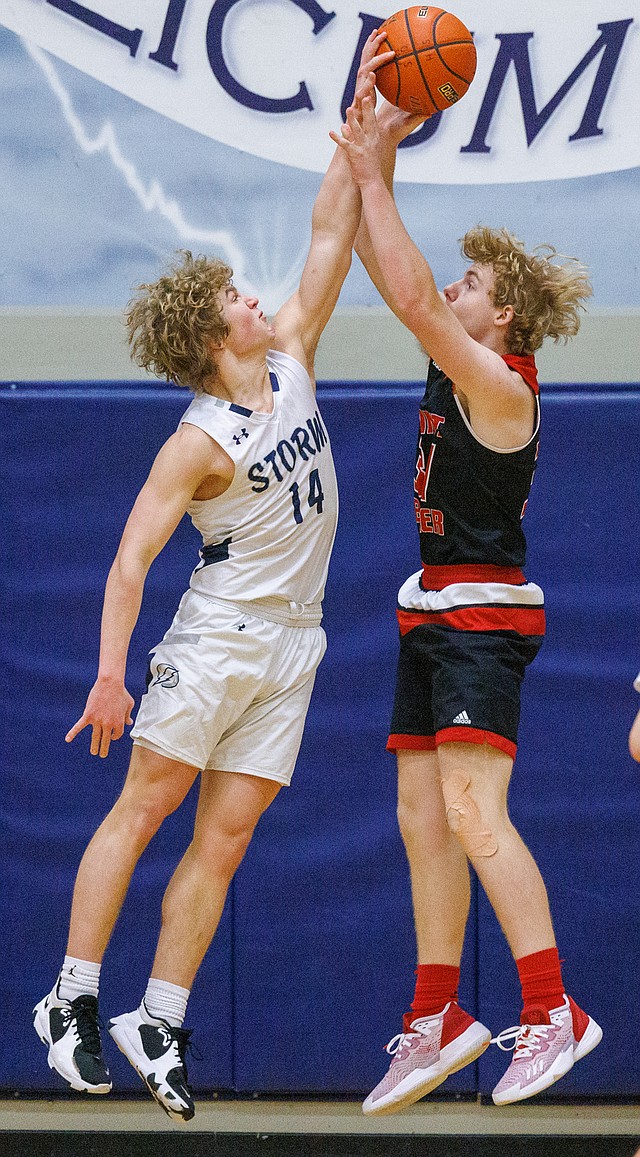 Mount Baker, which trailed by nine after the first quarter, narrowed its deficit to five early in the second. The Storm caught fire quickly after, outscoring the Mountaineers 19-13 in the period to take a 15-point lead into halftime.
Engelhart and Heaton went to work in the third quarter, helping to power a crucial run for the Storm.
Heaton scored the first seven points of the second half before Engelhart rattled off eight more. Engelhart finished with four 3-pointers on the night, and the margin ballooned to as high as 31 in the third quarter.
"I just believed, and my teammates believed in me," Engelhart said. "I had to shoot them."
Squalicum played its bench for much of the fourth quarter, allowing the grand majority of the roster to pick up some minutes.
Sophomore guard Marcus Nixon was the next leading scorer for Squalicum with seven, all in the fourth quarter. Senior Leo Pavia and junior Peter Albert each totaled six.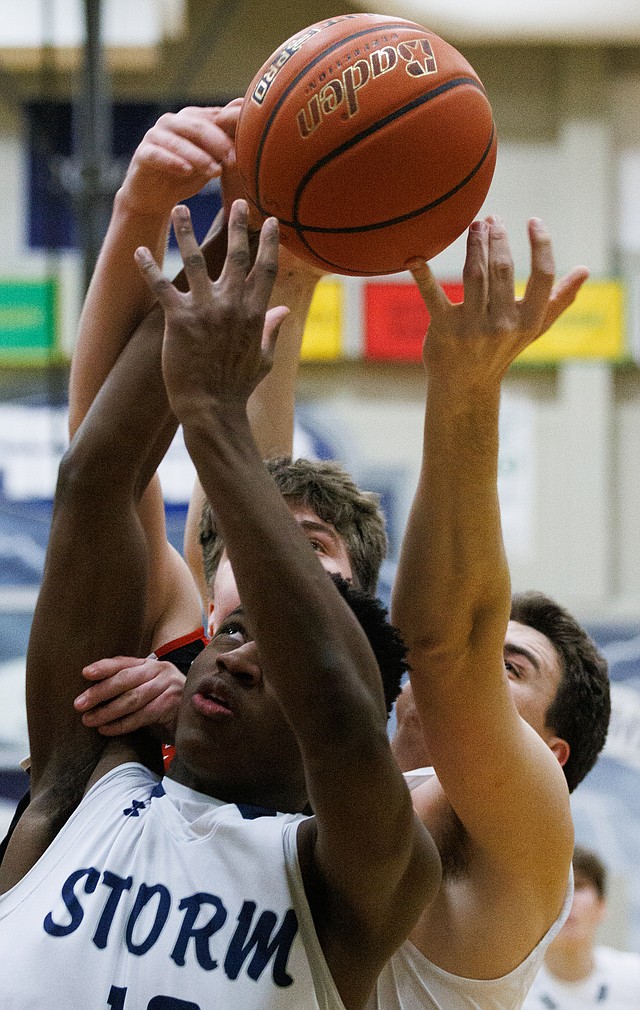 Mount Baker was led by 11 points from junior center Jesse Harward. Sophomore forward Luke Smith tallied nine and freshman guard Carter Hill finished with eight.
"We're trying to reset the culture and work hard, put pressure on the ball," said Mount Baker coach Tony Clark. "I'm proud of the guys. We're getting better each game."
Squalicum moved to 5-9 overall on the season and 3-6 in NWC matchups. The Storm will head to Sedro-Woolley (4-9, 2-6 NWC) on Tuesday, Jan. 17, at 7:15 p.m.
Mount Baker fell to 2-9 overall and 0-8 in NWC games. The Mountaineers will take on Blaine (10-2, 7-1 NWC) on Monday, Jan. 16, at 7:15 p.m.