Prep/College
State bowling, league titles kick off February
Western softball begins season, district tournaments are set
February 6, 2023 at 5:17 p.m.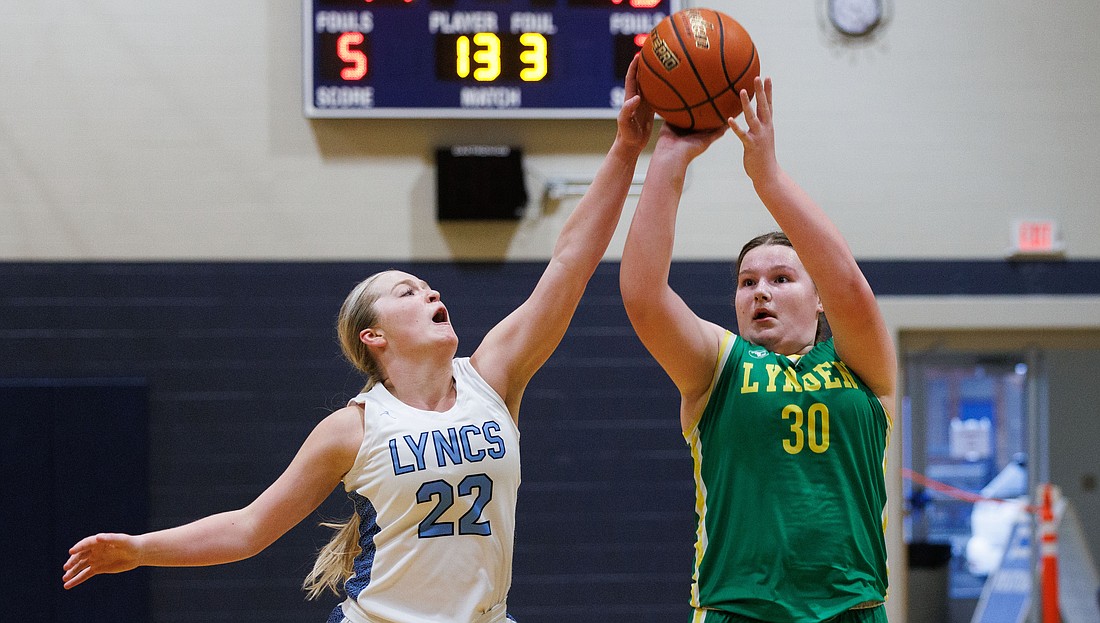 ---
---
Two girls bowlers placed at state tournaments. Boys and girls prep basketball teams secured league titles and district seeding. 
Western Washington University men's basketball faced another split week while softball kicked off its season in California.
Don't miss these highlights from Whatcom County's prep and college sports teams over the past week.
Prep
Girls bowling
Two girls bowlers competed in separate state tournaments last week: Meridian's Emma Hill and Ferndale's Haylee Ochoa.
Hill finished 28th in the 1A/2A tournament, tallying a six-game pin total of 851. She was at her best in games two and three, posting a 166 in the second game before racking up a high of 168.
After finishing 43rd at last year's tournament as a junior, Hill concluded her high school bowling career by moving up 15 spots in the final state ranks.
"Emma is sad that her senior season is over, but she talks about what a great experience it has been this year and all four of the years she bowled for Meridian," Meridian coach Gregg Hill said. "She wants to keep in close contact with her teammates and maybe coach someday."
Ochoa took 57th in the 3A state tournament, improving from her 71st-place finish a year ago as a freshman. She racked up 772 total pins and posted a high of 144 in game six. 
Evergreen took first as a team in the 3A tournament, posting a 7,182-pin total as a group. W.F. West won the 1A/2A state championship, finishing with 7,519 pins as a team.
Full results from state bowling tournaments are available on the WIAA website.
Girls basketball
Nooksack Valley is officially back-to-back Northwest Conference champions, going undefeated in league games for the second-consecutive season.
The Pioneers averaged 71.7 points per game in league contests while allowing just 27.5. They finished the regular season 20-1 overall and 15-0 in NWC games.
Last week's slate of games was defining for some and procedural for others. Each team below NV in the league standings was simply vying for a better seed in the district tournament.
Lynden defeated Ferndale 69-41 on Jan. 31 before falling to Lynden Christian on Feb. 4. The Lions received the No. 1 seed in the 2A District 1 tournament, edging Burlington-Edison, despite having lost to the Tigers earlier in the regular season. Both teams completed their seasons with 12-3 records in league games.
Lynden Christian entered its Feb. 4 game versus Lynden having already secured the top seed in the 1A District 1 tournament. LC concluded its season 14-1 in NWC games, one game behind NV, who also handed the Lyncs their only league loss of the season.
Sehome and Ferndale struggled during the final stretch of the season after enjoying strong starts. 
The Mariners lost two of their final three games, culminating with an 82-31 loss to NV on Feb. 3 to close out the regular season. They will be the No. 3 seed in the 2A District 1 tournament.
Ferndale lost four of its final five games of the regular season, falling to Lynden on Jan. 31 before defeating Blaine 57-35 on Feb. 2. The Golden Eagles will have the toughest path to state in a wider 3A District 1 tournament where they are the No. 7 seed.
Boys basketball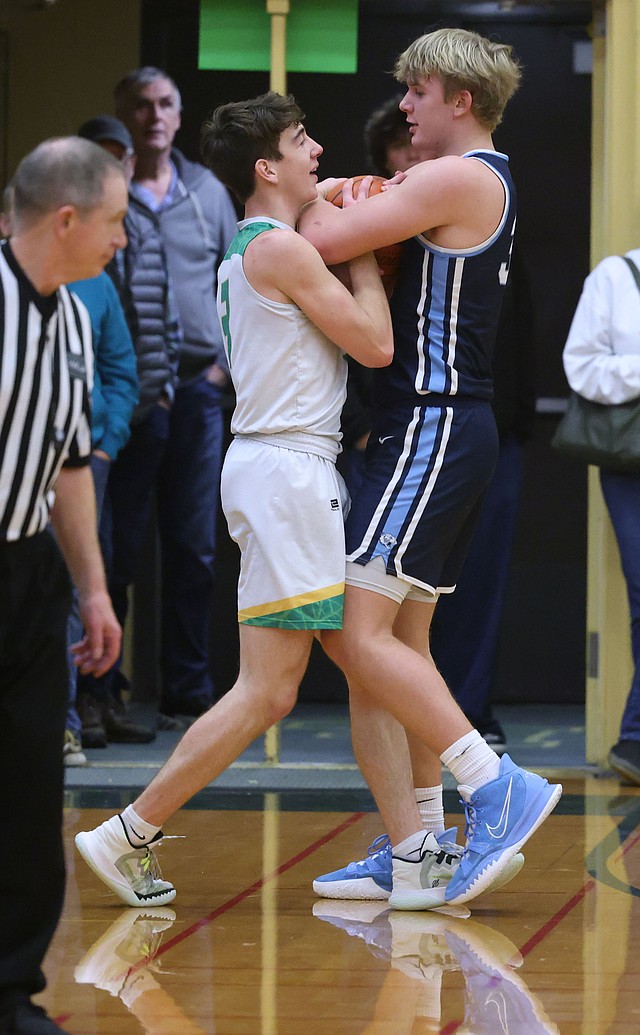 Lynden was in control of its own destiny heading into a Feb. 4 game with Lynden Christian, but the Lions couldn't get the job done. 
With the loss, they surrendered the Northwest Conference title to Anacortes. Lynden was the Seahawks' only league loss of the season, as the Lions ended up 17-3 overall, 13-2 in league games and received the No. 2 seed in the 2A District 1 tournament.
Sehome had already been set as the No. 3 seed in the same tournament before its win over Nooksack Valley on Feb. 3, but another win never hurts. The Mariners' 60-49 win over Blaine on Jan. 31 also helped bolster their resume.
Similarly, Lynden Christian had nothing to play for against Lynden on Feb. 4 outside of bragging rights and making the Lions' path to a district championship and state berth more difficult. 
The Lyncs won their final five games of the season, claiming the top seed in the 1A District 1 tournament.
Blaine endured some late-season bumps in the road but maintained its No. 2 seed in the 1A tournament. The Borderites lost four of their final five games, though all of the defeats came against top brass in the conference. 
Mount Baker lost to Lakewood 101-63 on Feb. 2, closing out the regular season in rare fashion. The Cougars are the first NWC team — across boys and girls programs — to score 100 points in a game since Burlington-Edison beat Saskatchewan 107-85 on Dec. 15, 2007.
WWU
Men's basketball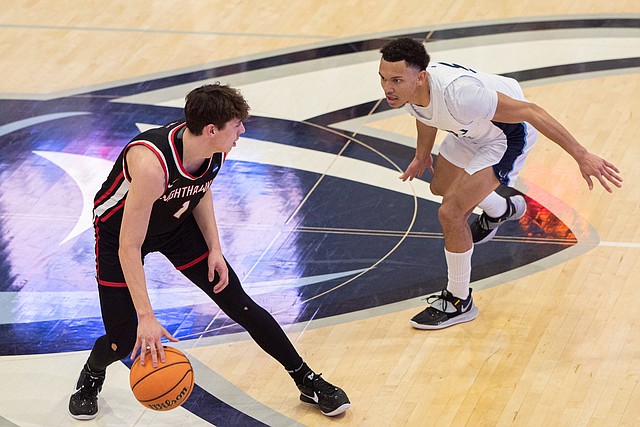 It was another mixed week for Western, splitting its two games last week.
The Vikings, on the road for the first time since Jan. 14, defeated Seattle Pacific 72-67 on Feb. 2 behind 21 points and five rebounds from junior guard D'Angelo Minnis. Sophomore guard Kai Johnson also recorded 16 points and 10 rebounds, the second double-double of his college career.
Western then traveled to Montana State University Billings on Feb. 4, dropping one at Alterowitz Gym, 80-75. Minnis once again posted a team-high scoring effort with 20 points, as senior guard Daniel Hornbuckle added 17.
Johnson and senior guard Lucas Holden each finished with nine points and eight rebounds in the loss. 
The Vikings are now 12-11 overall (5-8 Great Northwest Athletic Conference) and will host Alaska Fairbanks at 7 p.m., Thursday, Feb. 9.
Softball
Western softball kicked off its season on Feb. 3, playing five games over three days at the 2023 CUI Kickoff Classic in Irvine, California.
The Vikings emerged from the tournament with a 3-2 overall record, losing their first two games on Feb. 3 before winning three straight the next two days.
Next up for Western is a trip to the University of British Columbia for a double-header on Feb. 11. The first game is at noon, and the second is set for 2 p.m.
Final basketball standings — Feb. 6
Boys basketball, Northwest Conference
| | | |
| --- | --- | --- |
| Boys basketball | League | Overall |
| Team | W-L | W-L |
| Anacortes | 14-1 | 18-2 |
| Lynden Christian | 13-2 | 19-2 |
| Lynden | 13-2 | 17-3 |
| Sehome | 13-2 | 16-3 |
| Mount Vernon | 11-4 | 15-5 |
| Blaine | 10-5 | 13-6 |
| Lakewood | 8-7 | 11-10 |
| Meridian | 6-9 | 11-9 |
| Squalicum | 6-9 | 9-12 |
| Burlington-Edison | 6-9 | 8-11 |
| Nooksack Valley | 5-10 | 8-11 |
| Oak Harbor | 5-10 | 7-12 |
| Bellingham | 5-10 | 7-13 |
| Sedro-Woolley | 4-11 | 6-14 |
| Ferndale | 1-14 | 1-19 |
| Mount Baker | 0-15 | 2-16 |
Girls basketball, Northwest Conference
| | | |
| --- | --- | --- |
| Girls basketball | League | Overall |
| Team | W-L | W-L |
| Nooksack Valley | 15-0 | 20-1 |
| Lynden Christian | 14-1 | 19-2 |
| Burlington-Edison | 12-3 | 15-5 |
| Lynden | 12-3 | 17-4 |
| Sehome | 11-4 | 15-4 |
| Anacortes | 10-5 | 11-8 |
| Ferndale | 10-5 | 11-9 |
| Squalicum | 8-7 | 10-10 |
| Oak Harbor | 7-8 | 11-9 |
| Mount Vernon | 6-9 | 7-13 |
| Meridian | 5-10 | 7-12 |
| Lakewood | 4-11 | 8-12 |
| Bellingham | 3-12 | 5-15 |
| Mount Baker | 2-13 | 5-14 |
| Blaine | 1-14 | 3-16 |
| Sedro-Woolley | 0-15 | 1-19 |