Housing
ADUs: affordable housing or investor magnet?
Mulling rule changes, Bellingham leaders have little data
February 3, 2023 at 6:42 p.m.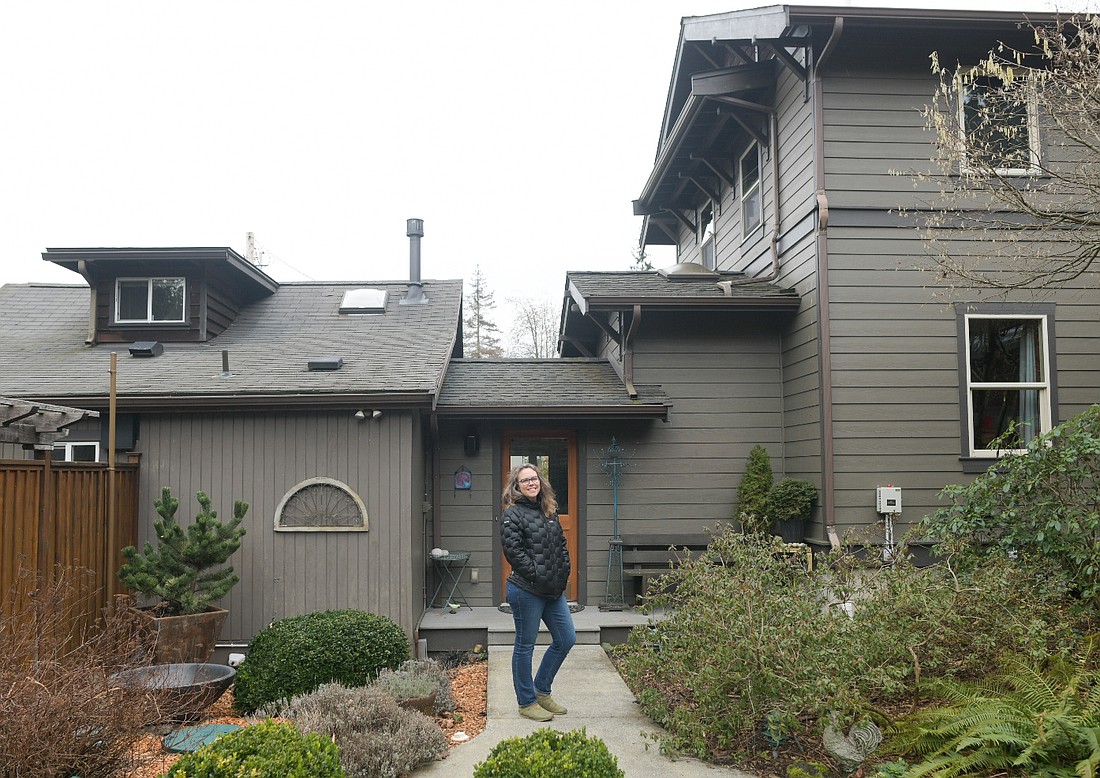 ---
---
Building an accessory dwelling unit in Bellingham could become easier in the next few months. City leaders face uncertainty, however, as they weigh proposed changes to rules governing the smaller, backyard homes: They can't be sure if they would create more affordable housing or more opportunities for real estate investors to make a profit.
In one straightforward sense, ADUs are a more affordable housing option, city planner Chris Koch told the Bellingham City Council on Jan. 23.
"ADUs because of their small size … are inherently more affordable than standard single-family homes, so that somebody who wants to live in a single-family neighborhood can afford to live in a single-family neighborhood," Koch said.
But the question no one in Bellingham knows the answer to is, "affordable for whom?"
The city now has 358 ADUs on the books, with applications for 229 of those filed since Bellingham relaxed its rules on detached ADUs in 2018. But if owners are renting out either their ADU or their main house, the city isn't tracking rental rates on these properties.
In a meeting of the Bellingham Planning Commission in October, commissioner Barbara Plaskett was skeptical of city staff's push to encourage ADUs as an affordable housing option.
"We don't have the data here to actually say that these things aren't making an impact or are making an impact," Plaskett said. "But we're (still) going to change the rules without this information."
After a public hearing on ADUs on Jan. 23, city council member Lisa Anderson said she would like to see some of that data before making a decision on the rule changes.
"We have a lot of [anecdotal] information that, 'We rent to family, we let people stay for free,'" Anderson said. "But I also know people who, in the last month, have been looking for ADUs, and they're running about $1,850 to $2,000 a month, which is not affordable."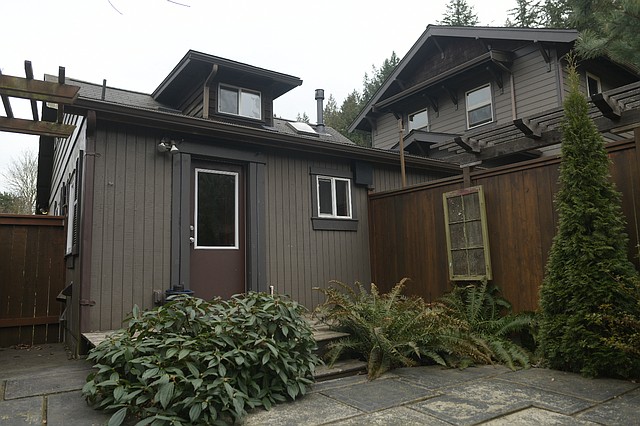 For now, owners are required to live on their property if they build an ADU. That could change under the new rules. Critics of the idea say allowing absentee landlords to rent both the main house and the ADU would jack up rents in the city.
"This proposal is going to increase the price of housing by making certain types of houses more attractive to investors," said Daniel Hornal, the attorney for Tenants Revolt in Bellingham, at the Jan. 23 hearing. 
Investors are playing a larger role in the housing market, according to recent statistics. The number of homes bought by investors in Washington state more than doubled from 2020 to 2021, according to a report by the Pew Charitable Trusts. In 2021, investors not seeking a home for themselves bought 22% of all homes sold in the state.
Again, no data is available to show the impact of investors more locally. 
Bellingham residential architect Dan Welch dismissed the idea that investors would be interested in taking advantage of more permissive ADU rules.  
"From our experience in talking with our developer clients, ADUs are just way too expensive to make anything pencil from a real estate rental perspective," Welch said at the Jan. 23 hearing. "We just don't see that land rush on those."
That could depend on whether or not the Bellingham rental market keeps heating up.
Dawn and Bill Sodt just built their detached ADU in the Happy Valley neighborhood because at their age, they said, they wanted to move into a smaller, single-story space. They now rent their three-story, two-bedroom home on the same lot for less than the market rate for a two-bedroom apartment in Bellingham.  
Dawn Sodt said she suspected an outside investor wouldn't be so generous.
"We can actually offer a relative deal," Sodt said. "Any time a developer builds something new, they just charge a rent that will cover their costs."
Crina Hoyer, who owns an attached ADU in the South neighborhood, says she sets her rent not according to the overheated market but rather to what a single professional should be able to afford. (She only allows one renter in the unit because her property is on septic.) 
For Hoyer, it's about paying it forward. She and her husband were able to buy a house a couple decades ago because someone once charged them an affordable rent, allowing them to save their money, Hoyer said.
"We always have a philosophy that we want to make it as affordable as possible," she said. 
Hoyer said she generally supported rule changes that would make it easier to build ADUs in Bellingham. The property tax on her home has increased to the point where Hoyer needs a paying tenant to help her afford to stay in her home, she said.
"The cost to live in Bellingham is so high, and housing is at such a premium, it just seems like a no-brainer to me," Hoyer said.
The city council is expected to begin deliberations on the ADU rules at a Feb. 13 meeting of the council's Planning Committee, with a final vote not expected for several more weeks.