Housing
Four years after controversy, city seeks to relax ADU rules
Second houses on single-family lots a success, officials say
September 23, 2022 at 4:54 p.m.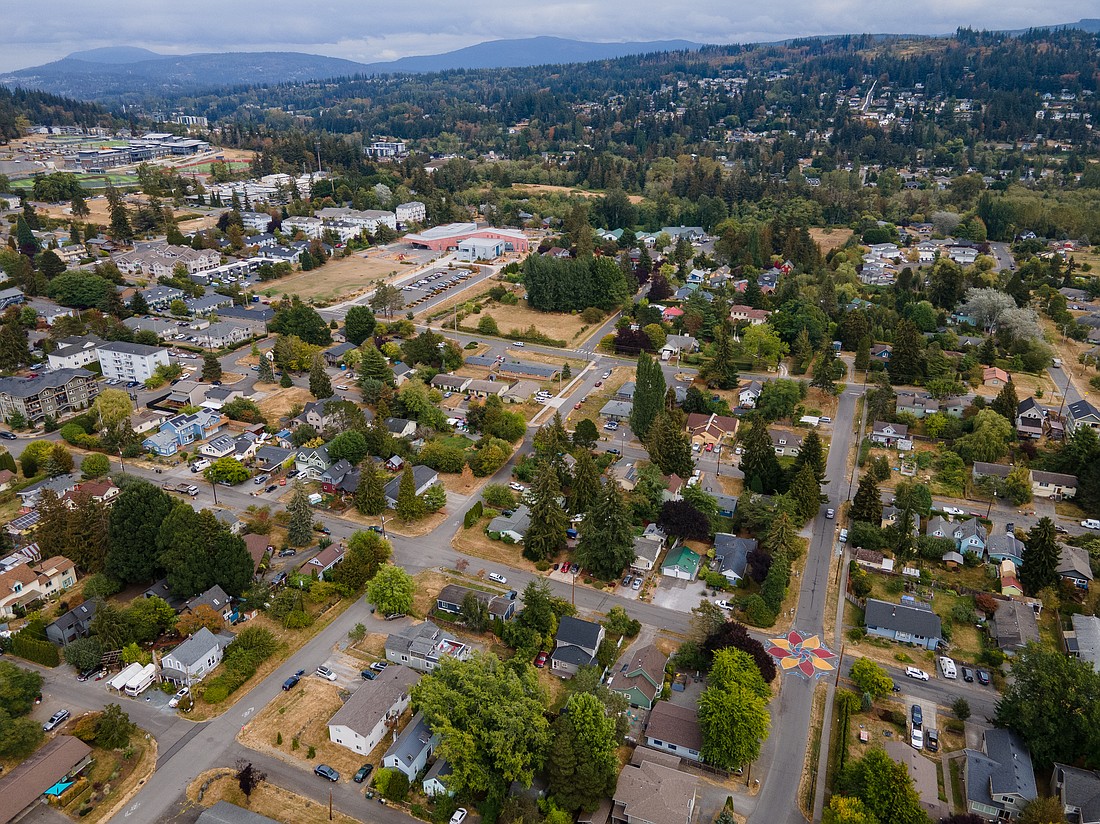 ---
---
People who spoke at a Sept. 22 public hearing gave the Bellingham Planning Commission no reason to alter course as city leaders prepare to relax rules governing smaller, detached houses on residential lots known as "accessory dwelling units." Several who testified at the hearing asked the city to go even further with proposed rule changes that would make it easier to site and build ADUs.
Developers and some others who spoke at the hearing applauded the proposed changes, including fewer off-street parking requirements, and relaxed size restrictions and design standards. 
Dan Welch of the Bellingham architecture firm Bundle Design Studio said he was pleased the proposed changes would no longer give neighbors within 500 feet of an ADU the opportunity to comment on the project prior to the building permit application.
"This has just been a huge time suck for clients, us as a design firm and then also city staff," Welch said.
He said his firm rarely receives public comment on ADUs in any case. Meanwhile, city officials said complaints about the housing type have been rare, even as the number of annual applications jumped from seven to about 50, after the City Council in 2018 approved detached ADUs citywide, with the exception of the Lake Whatcom watershed.
The 2018 rule change faced strong opposition at the time. Groups with slogans such as "Don't Ballardize Bellingham" said detached ADUs would undermine the city's character. While this sentiment may have represented roughly half the public comments to the city a half-decade ago, any remaining ADU critics were absent from last week's Planning Commission hearing.
As Derek Long of the Whatcom Housing Alliance put it at the hearing, "The sky did not fall."
In a nod to ADU critics, the City Council in 2018 required that homes with detached ADUs be owner-occupied, meaning the main house and the accessory unit couldn't both be rented. City staff proposes keeping that requirement in place in areas zoned single-family residential, while dropping the owner-occupancy requirement in multi-family zones.
Some at the public hearing thought the owner requirement should be dropped altogether. Sehome neighborhood resident Jack Wellman said it discriminated against renters.
"I believe that all residents, regardless of their ability or desire to build a home, should be able to live in all parts of our city," Wellman said. "I think ADUs are a great way to work towards that goal."
Opinions on owner occupancy were mixed, however.
Wendy Scherrer, chair of the Happy Valley Neighborhood Association Housing Committee, helped the city planning department write the 2018 rules. She told the Planning Commission she supported owner occupancy as a way to prevent profit-seeking speculators from buying up single-family homes.
City officials see ADUs as a way to add to Bellingham's housing stock, although it is unclear whether the recent proliferation of detached housing units has alleviated the community's affordability crisis. The City Council in 2021 directed the planning staff to incorporate affordability requirements into the revisions currently under consideration, but staff's proposed changes include no such measures. 
Planning Director Blake Lyon told the Planning Commission city leaders would need to define what they mean by "affordable" before it can be incorporated into city code.
A full account of the proposed ADU changes can be found with other information on the Sept. 22 Planning Commission meeting at meetings.cob.org. 
The commission will continue to take public comment on ADUs via email at planningcommission@cob.org through Oct. 25. Commissioners plan to come up with a recommendation for the City Council during their Oct. 27 meeting. The council will hold its own public hearing on ADU rule changes in the next few months before making a final decision.