Safety
Investigation underway in Birch Bay Waterslides accident
Park owners are responsible for inspecting and maintaining slides
August 29, 2023 at 3:14 p.m.
|
Updated August 30, 2023 at 4:22 p.m.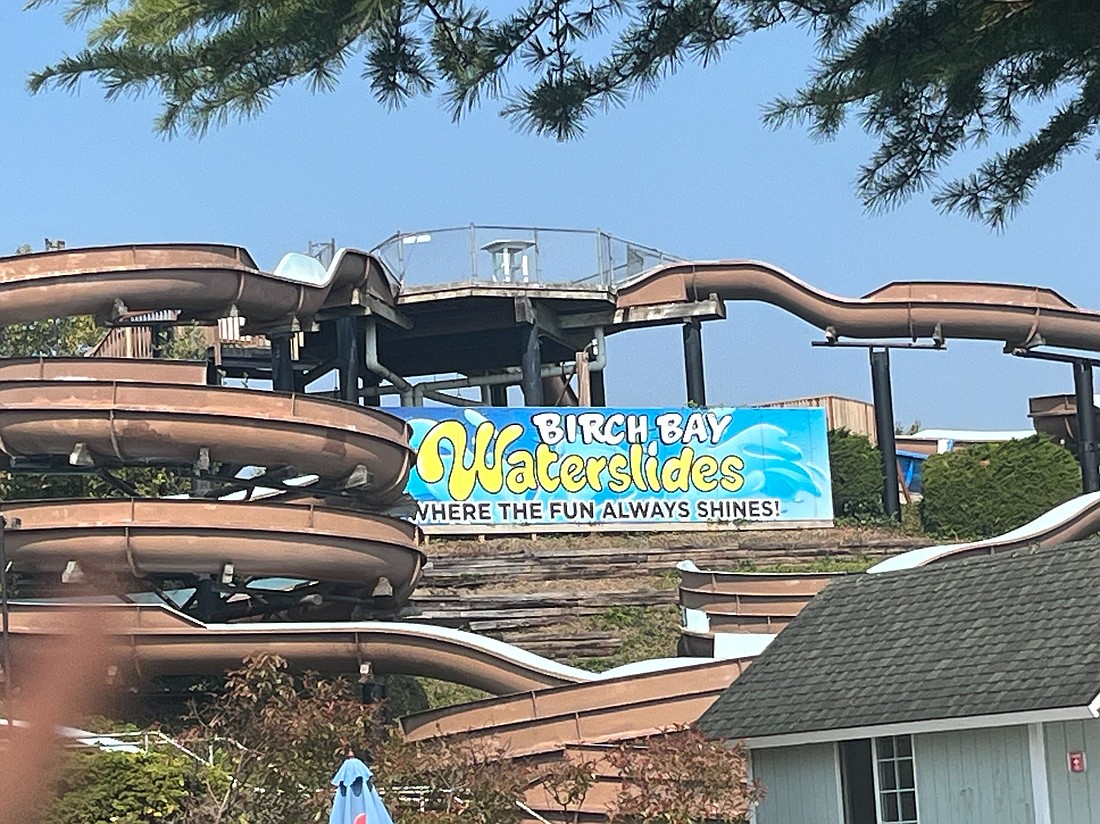 ---
---
Whatcom County officials are investigating a man's injury at Birch Bay Waterslides that forced the park to close for the season on Aug. 25.
An adult male was injured on one of the park's main slides around 12:56 p.m. Friday, North Whatcom Fire and Rescue Chief Jason Van Der Veen said. 
After completing the slide run, the man was able to "swing himself to the edge of the pool," Van Der Veen said. Lifeguards and an off-duty nurse treated him until emergency responders arrived. The man was initially transported to PeaceHealth St. Joseph Medical Center, Van Der Veen said. 
Officials would not confirm reports he was airlifted to Harborview Medical Center in Seattle nor provide the patient's name and injury status.
Whatcom County Health and Community Services is conducting the investigation into the cause of the accident, department Communications Specialist Marie Duckworth said in an email. Park officials notified the health department of the injury the day it happened.
Duckworth had no information on when the investigation would be completed.
State code puts the responsibility for inspection, maintenance and repair of slides on park owners. The Blaine water park was built in the early 1980s.
At King County's Wild Waves Theme & Water Park, a 66-acre facility in Federal Way, "all pools and water slides ... are inspected by a third-party safety consultant each season," said Pam Bugbee, director of sales and marketing at Wild Waves. The park "also conducts its own inspections and maintenance procedures prior to operation and throughout the day," Bugbee added.
Representatives of the Birch Bay park's owner, Birch Bay Jun Yu Waterslides LLC, did not respond to repeated requests for comment. The current owner bought the property in 2011 from a local developer.
A health department inspection on July 10, obtained by Cascadia Daily News, revealed no critical problems with the water park — only a ladder and some handrails that were loose.
The 14.5-acre park closed for the day shortly after the accident on Aug. 25, with all guests getting refunds. Park officials announced on Facebook later that day that it would close for the season and refund season pass holders and those with upcoming reservations. Park management had planned to keep the facility open through Labor Day weekend. 
In a Saturday, Aug. 26 update on Facebook, the park acknowledged "an unforeseen accident on one of our main slides."
"The injury was severe enough to require shutting down the attractions," the post said.
The Associated Press in 2016 cited a report indicating that more than 4,200 injuries requiring emergency room treatment occur annually on water slides in the United States. Common injuries include scrapes, concussions, broken limbs and spinal injuries.
The health department does not inspect the slides for structural integrity or safety problems, Duckworth said. Its purview is limited to checking water quality and "basic health and safety items like handrail integrity, first-aid kits, and deck surfaces for slip/trip and fall hazards," Duckworth said.
The facility required all users to sign a waiver when purchasing tickets that include Release of Liability, Assumption of Risk, and Hold Harmless & Indemnification Agreement.
In an unrelated case, a Marysville woman sued Birch Bay Waterslides in March 2023, claiming she stepped into a hole in a grassy area inside the park and broke her foot in 2021, according to court documents.
In its response to the lawsuit, the water park denied responsibility for the woman's injury.
"Defendant Birch Bay denies that it failed to provide, inspect, train and supervise its employees, or monitor conditions at its premises; and denies it failed to enforce or establish guidelines and performance standards respecting safety and conditions," the park's legal response said.
The attraction, located at 4874 Birch Bay-Lynden Road, Blaine, has eight slides, a kiddie pool and activity pool, and a hot tub.
This story was updated at 3:10 p.m. Wednesday, Aug. 30, with information about inspection procedures at a separate water park, and with national statistics on water slide injuries.