Education
Sourdough fire pauses Environmental Learning Center operations
Programs set to resume Aug. 21
August 11, 2023 at 5:00 a.m.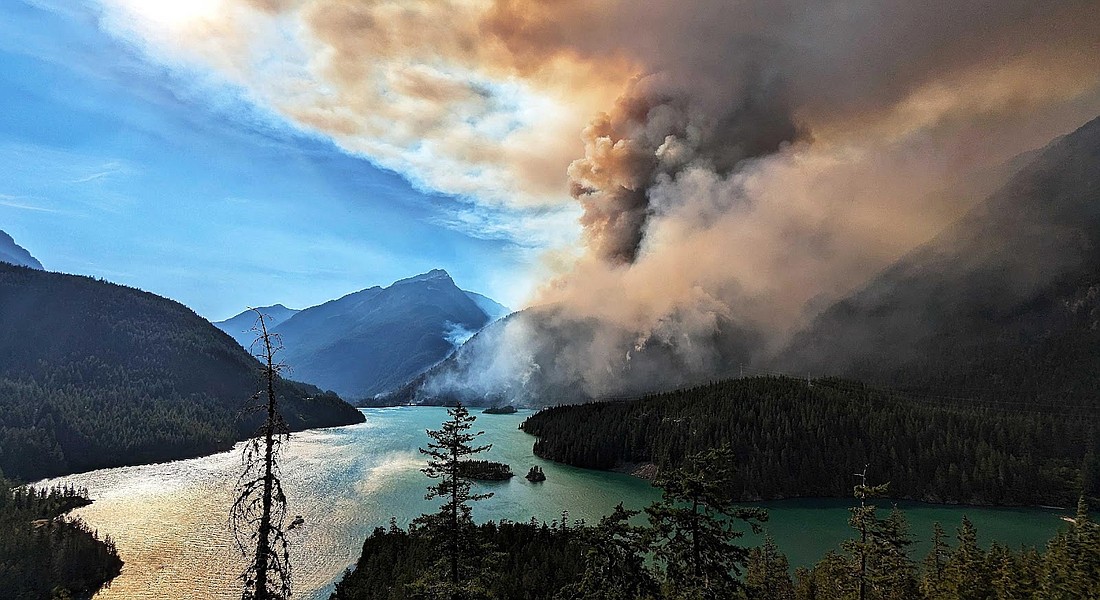 ---
---
In the face of the fast-growing Sourdough fire, the North Cascades Institute's Environmental Learning Center (ELC) is standing its ground. Nestled in the woods, the center has been a hub for community and environmental education since 2005. 
ELC staff evacuated the center Aug. 2; all programs are paused until Monday, Aug. 21 — or whenever it is safe to return to the area.  
"Environmental education is very people-intensive," said Jodi Broughton, North Cascades Institute development and marketing director. "When there's a big disruption, like a natural disaster, we have to figure that out or we're gonna lose our staff."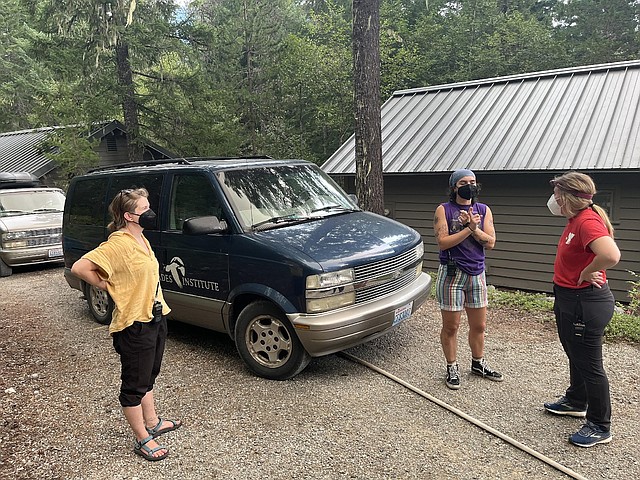 Some ELC employees are seasonal workers, whose terms will be up at the end of the summer. One of the most challenging parts of waiting out the fire is not being sure when – or if – those employees will be able to return, Broughton said. 
"But also, there's a lot of hope," Broughton added. "People do this kind of work because they're passionate about it." 
Air quality is also a hazard that may impede workers from returning in a timely manner. Just last year, the ELC had to cancel five weeks of their popular Mountain School program due to wildfire smoke. Mountain School is a three-day program offered to fifth-grade classes that teaches students about the environment.  
Summer programs also help the North Cascades Institute afford other programs, including the Mountain School. 
"When we have a wedding or certain conferences, that helps offset the deep subsidies that we offer schools when we do Mountain School or our youth programs," Broughton said. "... [The fire] just affects our ability to fulfill our mission." 
In preparation for fires, the ELC has preemptively taken protective measures. Using the Firewise USA Program, they have installed sprinkler systems, metal roofs and more. Fire personnel have also installed extra water supplies for the ELC and other structures near the fire.  
Wildfires are more common and oftentimes more dangerous than they have been in years past.  
"Generally, the main mechanism of how climate change affects wildfires is that it dries out the vegetation more," said Crystal Raymond, climate adaptation specialist with the Climate Impacts Group at the University of Washington. Hotter weather and less rainfall can make forests more susceptible to fire.  
However, wetter forests — such as those on the west side of the Cascades — are less influenced by climate change. Fires in these conditions can move faster due to wind that pushes flames farther, fuels the fire with oxygen and carries burning debris to new areas, Raymond said.  
Wildfires are a natural part of forest ecosystems. Naturally, fires can help forests be more resilient, especially in wetter areas; they get rid of dead vegetation, benefit the soil and allow more growth.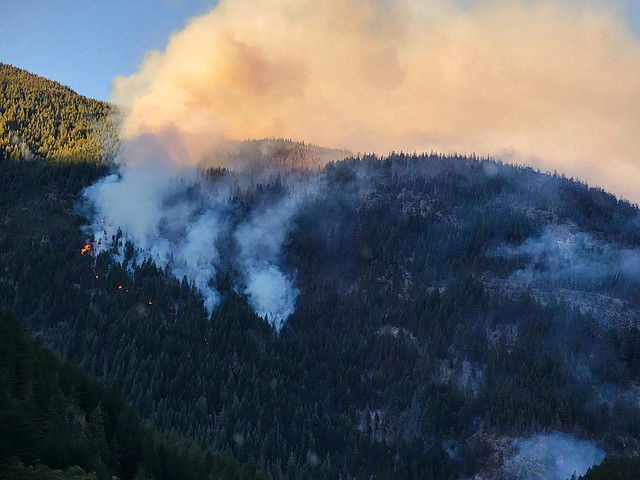 "There's so much messaging around how catastrophic and detrimental wildfires can be to communities and there's no doubt that's the case," Raymond said, "... but, you know, we also do have to take a step back and recognize that fire is a natural part of most forests in the western United States. And so we have to figure out a way to live with fire somehow in these systems." 
The previously closed portion of State Route 20 from milepost 120 to 156 is now open, but may close again due to firefighting activity in the area. The Sourdough fire has burned at least 1,800 acres as of Thursday, Aug. 10, and due to steep, inaccessible terrain, is 0% contained.