Football
Sehome returns to field, routs Burlington-Edison
Mariners score 31 unanswered points to defeat Tigers 31-7
September 23, 2022 at 11:14 p.m.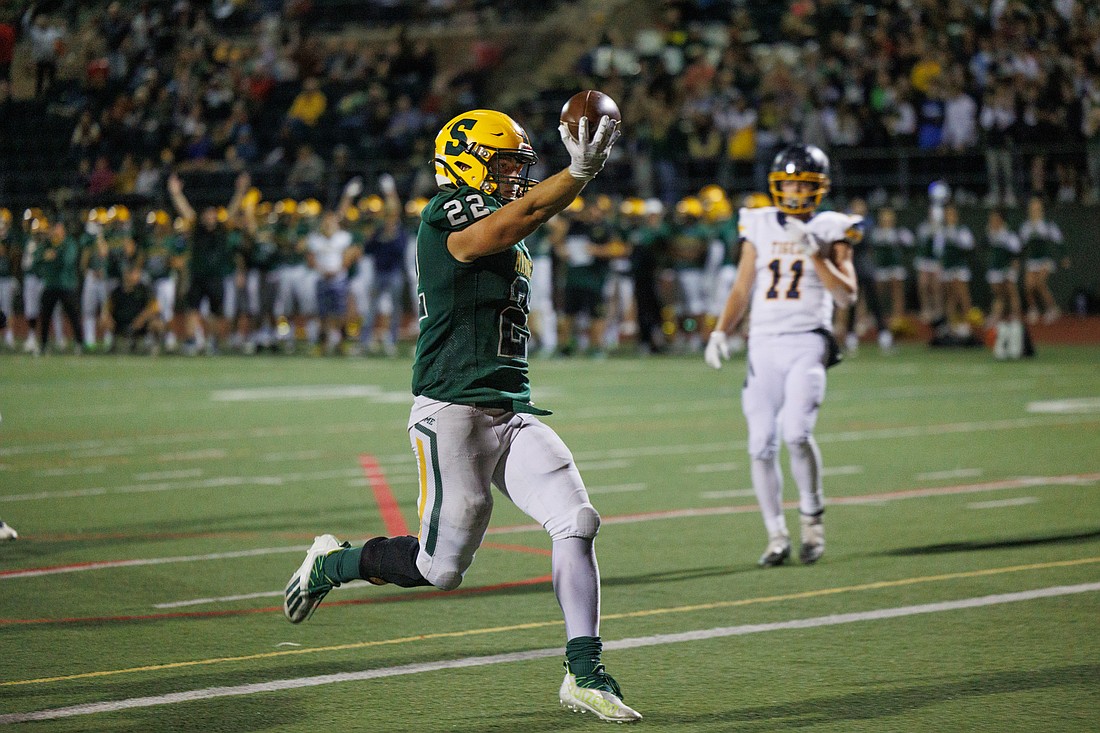 ---
---
The funk was back on the Sehome sidelines as the Mariners got back in the win column in their first official Northwest Conference game of the season.
Sehome's senior running back Tommy Funk tore apart Burlington-Edison's defense to the tune of 180 yards and three touchdowns on the ground, leading the Mariners to a 31-7 win over the Tigers.
It's the Mariners' first game back on the field after forfeiting last week's contest versus Sedro-Woolley following a hazing incident within the team. Funk said the bond between Sehome's players helped them stay focused on their goal of getting a win.
"We just came together, set our minds to a common goal," Funk said. "We said, 'We're going to come back and play football, play hard, flush that in the past.'"
Sehome head coach Kevin Beason said the team was at full strength heading into the game, as no players were suspended, adding that he is unsure if there will be any punitive measures ahead.
"That's also not my decision-making process," Beason said. "I don't make those decisions."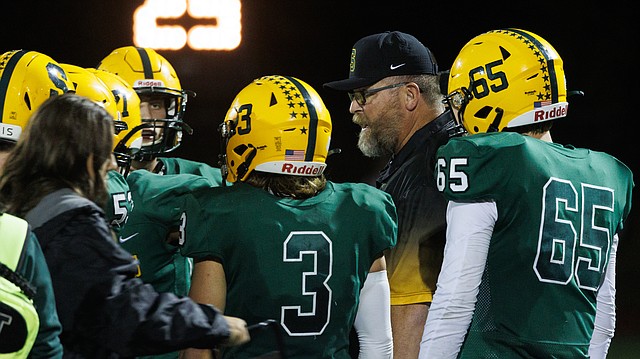 Beason added that with all the noise over the past week, he is proud of how his team handled it.
"It's been a tough week for us, the program," Beason said. "Our No. 1 mission tonight: play for each other. They did that, and they showed incredible perseverance."
Burlington-Edison's only score of the game came with eight minutes remaining in the first quarter when senior running back Francisco Sanchez Mendoza ripped off a 65-yard touchdown run to give the Tigers an early advantage.
The Mariners responded with a six-play, 45-yard drive, capped off with a 15-yard score by Funk. Each team traded punts before Sehome strung together another clock-draining touchdown drive. Sehome senior running back Carson Neff and Funk took turns carrying the ball, powering a 10-play, 71-yard stretch of offense. Funk finished it again, finding the end zone on a 10-yard run.
"Most of my big runs came off of sweeps, so I got behind my pulling guard and then I just got second level," Funk said. "It was opened up a lot of the time."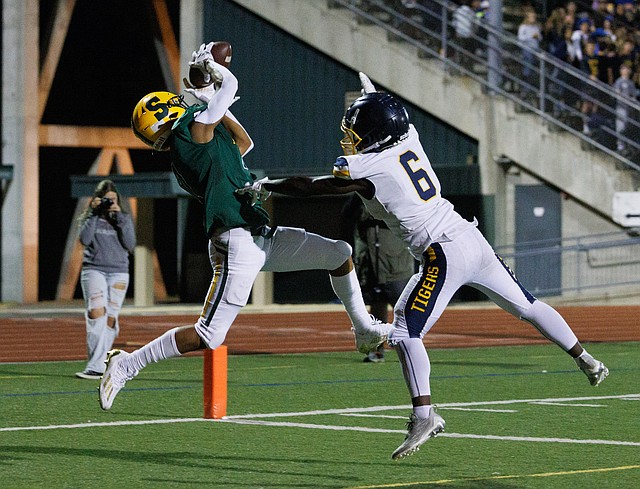 Sehome freshman quarterback Nolan Wright tossed his lone touchdown pass of the game — a 29-yarder to sophomore Andre Watson — late in the second quarter following a fumble recovery by senior Jackson Dew. The Mariners went into halftime leading 20-7.
Funk scored his third and final touchdown of the game on a 2-yard run that was preceded by a 20-yard scamper that saw him perform his best bulldozer impression. Sehome converted the two-point attempt to make it 28-7. Mariners' sophomore kicker Grady Evans posted the final points of the game on a 25-yard field goal with 3:41 remaining.
Burlington-Edison struggled all night on fourth down and turned the ball over on downs four times, all within Sehome territory. The Mariners' defense was stout all night long.
Neff picked off a Burlington-Edison pass with under 20 seconds remaining to close it out, finishing the game with 16 carries for 62 yards. Wright completed 6-of-11 passes for 53 yards and a touchdown. Watson caught four balls for 41 yards and a score.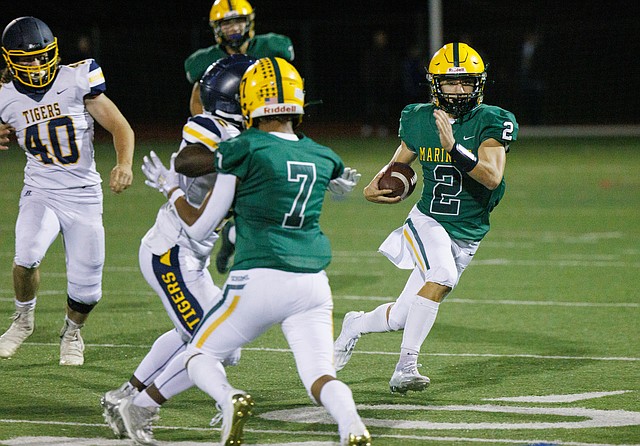 Beason said Funk's drive when running the ball is what makes him such an unstoppable force.
"[Funk] has a fair amount of grit and determination. Physically, he's pretty put together, right?" he said. 
Sehome advanced to 3-1 overall on the season (1-1 NWC) and will host Lynden at Civic Field on Friday, Sept. 30, in their next matchup. Kickoff is set for 7 p.m.