Soccer
Sehome girls soccer romps Squalicum 3-0
2-goal performance from Evelyn Keay extends Sehome's undefeated start
September 15, 2022 at 11:29 p.m.
---
---
In a crosstown rivalry match at Sehome High School on Thursday night, Sehome girls soccer team extended its unbeaten season with a dominant 3-0 win over Squalicum High School.  
Senior forward Evelyn Keay tallied two goals and junior midfielder Caroline Law finished off the Squalicum Storm with a late goal to give the Mariners their third win in the first four games of the season.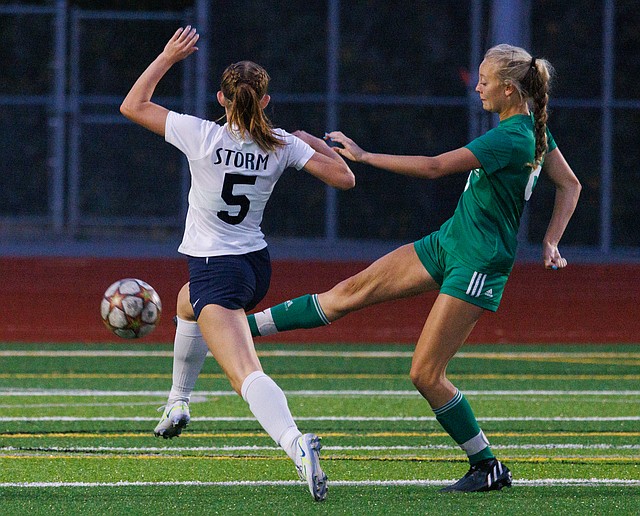 Early on in the 2022-23 season, Sehome is starting strong with a 3-0-1 record. This was Sehome's first shutout of the year, due to the tremendous effort by the Sehome back line and midfielders to keep possession of the ball away from a physical Squalicum team.  
"[Possession] has kind of been the story of the first couple games," Sehome head coach Emily Webster said. "Hunting and finding [scoring opportunities], being excited and doing all the little things to be able to put it in the back of the net, just like Caroline [Law] did and just like Evelyn [Keay] did — it's exciting."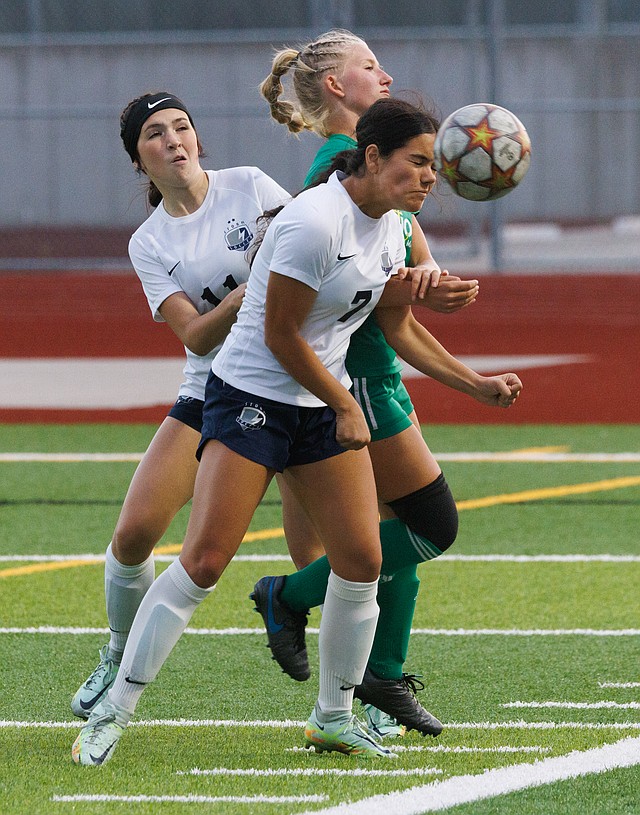 Sehome made a concerted effort to bring its attack up from the far left and right sides of the pitch, giving the ball to some of its fastest and most dynamic playmakers, like Keay and freshman midfielder Ryan Boehm.  
That ability to outflank and beat opposing defenders with pure speed is not something the Sehome coaching staff is worried about keeping a secret from their future opponents.  
"I guess everyone in the conference already knows it, so it's not giving anything away," Webster said. "We've got really strong wingers with Evelyn [Keay] and Ryan [Boehm] and Ava [Lontine] and other girls that we put out there. They're unstoppable. It doesn't matter if they take two defenders on, they can still score. We're really lucky to have that."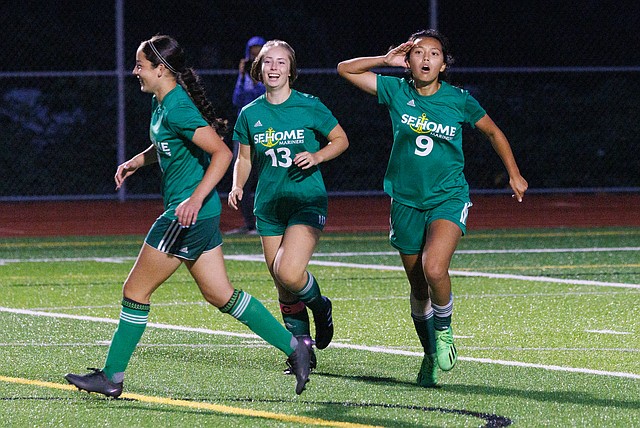 The crosstown rivalry aspect was easy to see, and hear, throughout the entire match. Both the Sehome and Squalicum student sections were packed for Thursday night's matchup. Neither side's supporters wanted to let up until junior midfielder Law put a final nail in the Storm's coffin.  
With roughly 15 minutes left in the match, Law extended Sehome's lead to 3-0 with a calm rebound goal after her first attempt was refuted by Squalicum senior goalkeeper Avery Smith.  
"Start the buses!" could be heard from the Sehome student section almost immediately after the third goal of the match.  
"Having that excitement being at home has been so great," Webster said. "We played at Burlington, but otherwise we've been at home, so having the fans and the lights really gets the girls excited."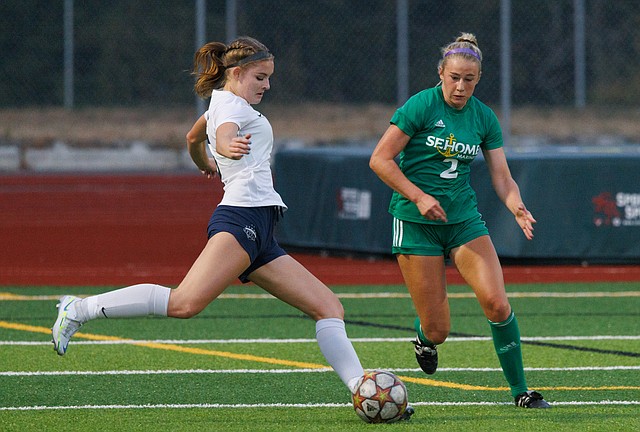 The Mariners will look to continue their unbeaten season with a home match against Mount Vernon Christian School at 7 p.m. Monday, Sept. 19. 
Thursday's result was Squalicum's fourth loss of the early season, all four of which came without the Storm scoring a goal. Their lone win so far this year came against Ferndale High School in a 2-1 win on Sept. 8.
The Storm look to right the ship in their next match at Ferndale High School at 7 p.m. on Tuesday, Sept. 20.