Recreation
Trails to Taps: Bellingham's fast and fermented
Annual relay highlights local breweries, trails
October 16, 2022 at 6:17 p.m.
|
Updated October 20, 2022 at 9:29 a.m.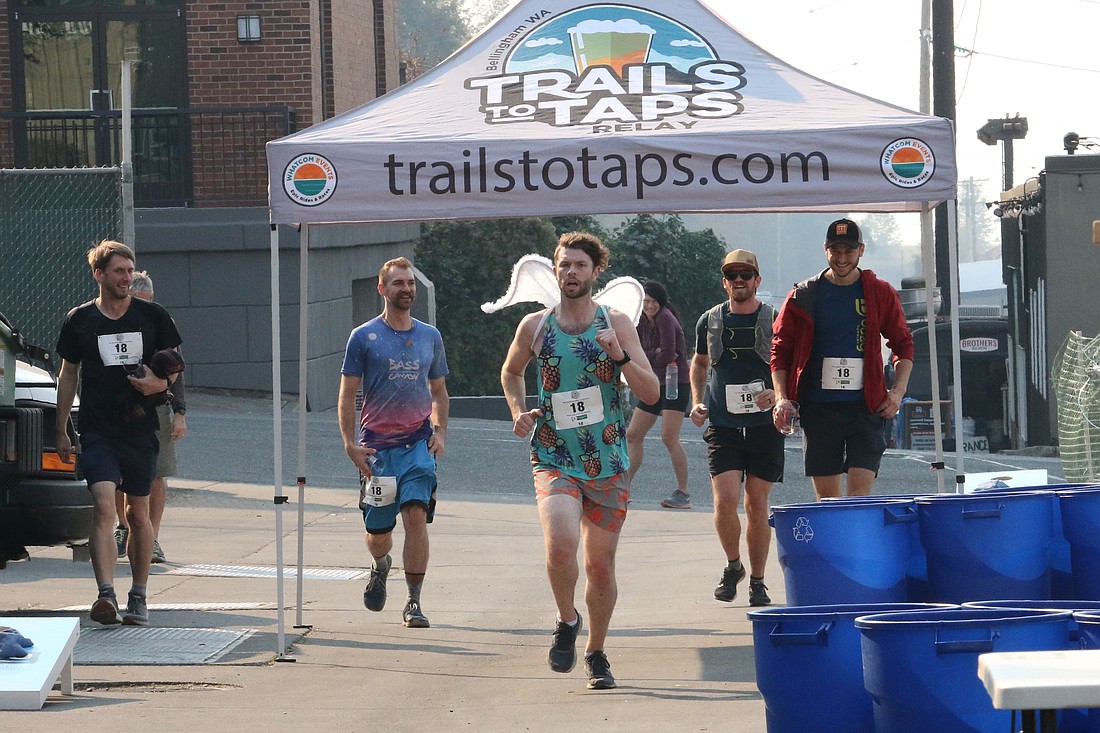 ---
---
Early Sunday morning, a man in a silver suit ran through the South Bay Trail in downtown Bellingham — and he wasn't alone. Costumed runners were set loose in Bellingham's local trails, seeking out the next best brew.  
Trails to Taps Relay is an annual relay put on by Whatcom Events, where teams run from brewery to brewery. Each team member is assigned a leg of the relay, with their teams gathering at the taps to cheer them on. Oct. 16 marked the fourth annual relay. 
"It was the very goal from the beginning to highlight two of Bellingham's best assets, and that's breweries and trails," said Anna Rankin, the event coordinator.  
The costume side of it seemed like a no-brainer, she said. 
"It's in October and so many people have costumes on their minds anyway," she said.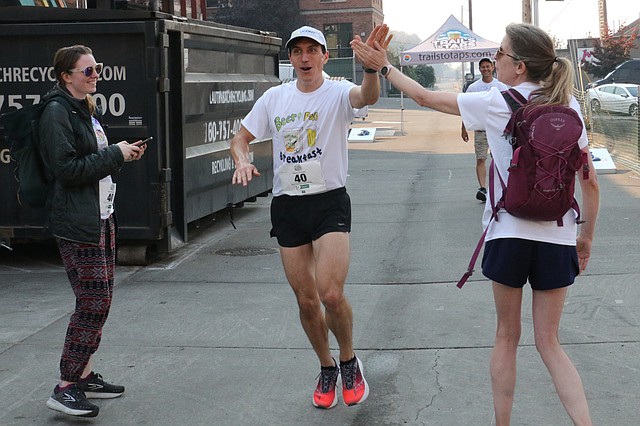 Beginning at Lake Padden at 9 a.m., over 30 miles of trails, roads and parks brought runners to 10 stops, where many purchased beer and cider after completing their leg. This year, 53 teams competed, each with five to 10 members — totaling 422 participants. 
Unless teams got the early bird special of $250, it cost $300 to register a team, with 25–30% of the money raised going to nonprofits, Rankin said. She expected the total money raised to be over $10,000. 
This year the relay beneficiary was Lydia Place, an organization that serves individuals and families experiencing homelessness in Whatcom County. The relay also gave a portion of its proceeds to the WWU Running Club and Explorations Academy.  
Teams gathered at each stop to await their runners. At the end of the seventh leg, at Wander Brewing, the man in silver was surrounded by his equally shiny teammates. Their team name: ASStronauts.  
"We're all in a running club together. We came together for friendship, fun, beer," ASStronauts runner Julie Duncan said.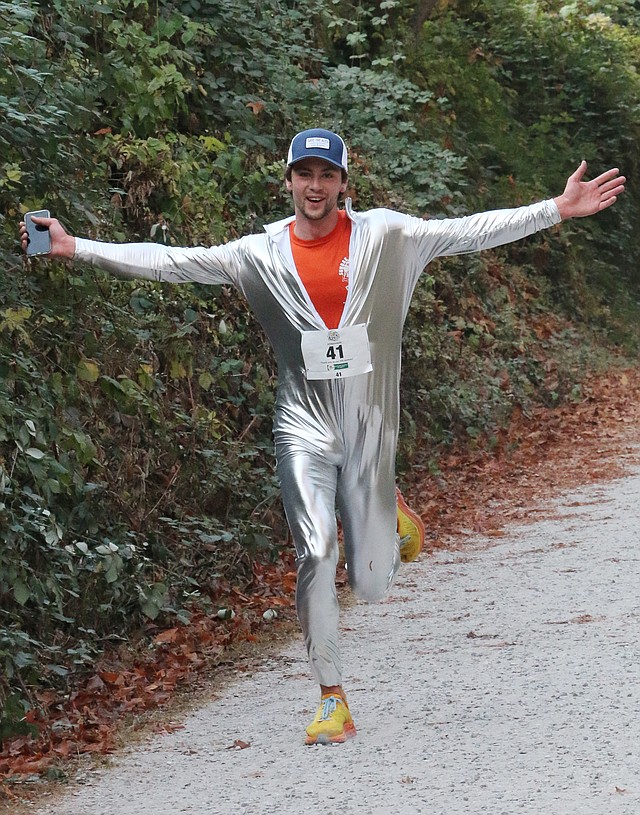 Benjamin Miller, the man in silver, said they wore matching costumes "to have fun, to lift our spirits, to be silly, to sweat a little extra."   
Rankin said she has never seen excessive drinking at the relay.  
"The focus is definitely more on the trails and parks and introducing people to these breweries," she said.  
The last leg of the relay ended at Boundary Bay Brewery's Beer Garden, where runners were welcomed into an after-party with a free pint glass. 
The first team to cross the finish line was a 10-person squad called Beer for Breakfast, as their homemade T-shirts said. Team member Dillon Quintana ran the final leg and said he accidentally did the last leg in reverse.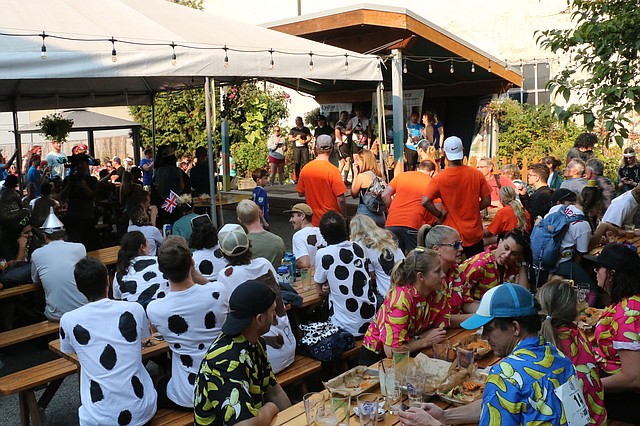 "We all work at Fairhaven Runners, in the southside, and we just really like to have fun. This is like a really fun, non-stressful … staff bonding event," said Genevieve Roguski, a Beer for Breakfast runner.  
Coming in second place was a five-person team, The Unofficial B-Bay and Fairhaven Runners. Each of their members ran two legs of the trail. Trevor Wunn, their final runner, crossed the finish line in a pair of angel wings as his teammates cheered him on.  
Relay teams filled the beer garden, the runners were decorated in cow print, bananas, 1980s workout gear, cat whiskers and more. Games such as Jenga, cornhole and beer pong awaited the runners. Those with the best costumes and batons were acknowledged on stage.  
A previous version of this story incorrectly called Trails to Taps Relay a race. This event was a relay, not a race as no time was kept. The story was corrected at 9:29 a.m. on Oct. 20. The Cascadia Daily News regrets the error.