Elections
Rising homelessness a major concern for body politic, candidates
Statewide safety nets struggling to meet community needs
October 13, 2022 at 5:05 a.m.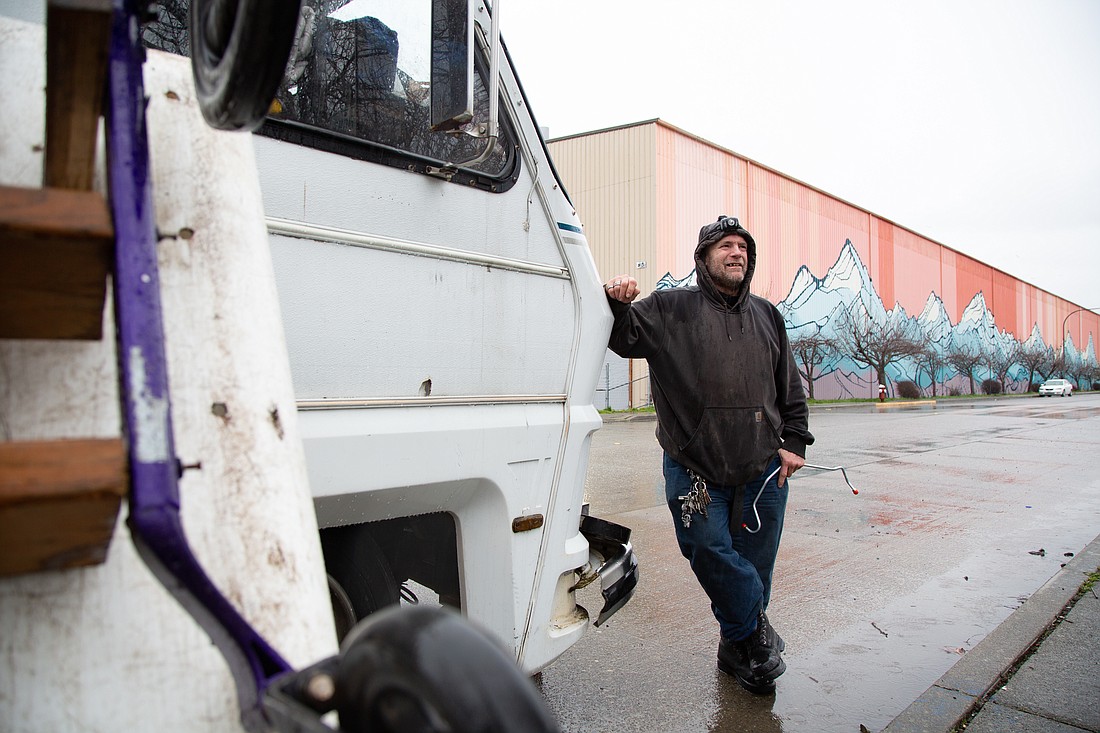 ---
---
Skyrocketing cost of living, rising inflation rates, gas prices over $5 per gallon and a growing population in Whatcom County go hand-in-hand with rising visible homelessness.  
Unhoused populations are on the rise across the country. Washington state clocks in with the fifth-largest population of homeless people, with almost 23,000 residents without stable access to shelter, according to the U.S. Interagency Council on Homelessness. About 832 of those individuals live in Whatcom County, per the county's 2022 report on homelessness. 
"The solution to homelessness is simple — housing," according to the National Alliance to End Homelessness. "Rapid re-housing is an intervention designed to quickly connect people to housing and services." 
Candidates in the impending midterm elections, including legislative candidates in the 40th and 42nd districts, argue that lack of housing is only part of the problem, pointing to a lack of infrastructure and support for those suffering from drug addictions and mental health problems. 
"Homelessness is a complex subject, and I disagree with legislators that try to narrow down homelessness to one particular issue, whether that's just saying it's a drug issue, or whether it's just saying it's a housing supply issue, because the fact of the matter is that it's both," Simon Sefzik, 42nd District state Senate incumbent, told Cascadia Daily News during an editorial board candidate interview. "We need to find ways to increase our supply of affordable housing, that's a component of it, but we also have to address, sometimes, the underlying mental health or substance abuse elements that cause a lot of those issues."
His opponent, Democrat Sharon Shewmake, said addressing mental health issues and drug addictions is critical to supporting community members, but it will not necessarily solve homelessness. 
"When we talk about homelessness, we have to talk about mental health and drug addiction, but we also have to acknowledge that most of the people experiencing it are not in that bucket," she said.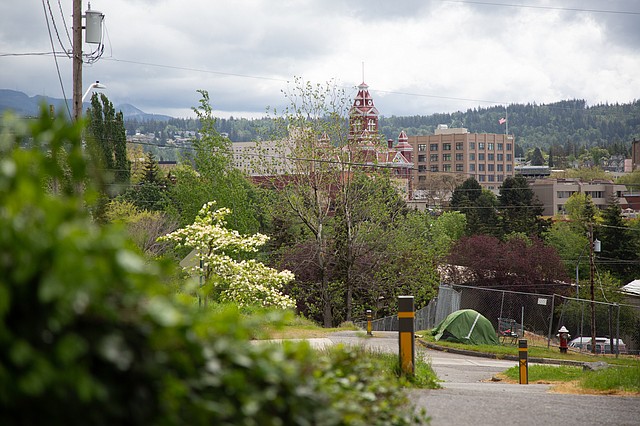 Shewmake said half the battle is changing housing density zoning in neighborhoods that currently limit multi-family housing buildings. 
"We have to figure out how to build more homes," she said. "I think it's dumb that I can't build a six-plex where my house is [in the Lettered Streets]. I [couldn't] even build my house today because of the setbacks and the regulations."
Democratic candidate Joe Timmons, running against Republican Dan Johnson for a House seat in the 42nd District, also believes zoning requirements need to change. 
"We were living in the same house for six years renting, and last year my rent went up 35 percent, and that was a real tough blow for us," he told CDN. "I want to support local cities to increase density around their zoning requirements, and want to help incentivize that." 
Johnson said tackling the homelessness crisis is directly related to the decriminalization of drugs, "an example of failed policy at the state level," referencing the 2021 Washington state Supreme Court decision in Washington v. Blake, which effectively decriminalized simple possession of drugs. 
Republican 42nd District House candidate Tawsha Dykstra Thompson, who served as a police officer in Bellingham for 25 years, agreed the Blake decision makes solving homelessness harder. 
"On the state level, we need to focus on infrastructure," she said. "On the street level, as a police officer, I saw a lot of legislative changes being made, and I could see the intent might have been good, but the infrastructure to make that intent a reality wasn't there." 
Thompson said simply providing shelter for people experiencing homelessness was not enough. 
"Just giving a home for people with addiction issues — they're 50 percent more likely to die of an overdose than people that are homeless because they're not being found in time to prevent their death," she said. 
Thompson's opponent in the race, Democratic incumbent Alicia Rule, is a social worker and therapist, and works with those suffering from mental health issues in Whatcom County. 
"I just don't think it's compassionate to leave folks out on the street suffering the way that they are right now," she told CDN. 
Rule said there's a lot of work to be done to address the growing homelessness crisis, including funding infrastructure and safety net projects at the state level, as well as treating mental health, domestic violence and addiction so people can get back on their feet. 
Incumbent Alex Ramel, running against Trevor Smith for a House seat in the 40th District, said the most important thing is building more affordable homes. Smith did not respond to CDN's requests for comment. 
"We don't have enough homes, and our rental vacancy rates in western Washington are well below this sort of 4–5 percent range that you want for a healthy market, where people have choices and options for places to live," Ramel said. "We need row houses, townhomes, duplexes, triplexes — [things] that aren't allowed in enough places in Washington state."
Whatcom County has one of the lowest vacancy rates in the state, with just 1% availability, according to a report from the Washington Center for Real Estate Research at the University of Washington. The state average vacancy rate was 3.6%, much higher than Whatcom, though still not considered healthy. A healthy market typically has a vacancy rate of around 5%.