Environment
Three controversial battery energy storage facilities proposed in Skagit
Jurisdictions rushing to catch up as proposals appear across state
November 30, 2022 at 5:55 a.m.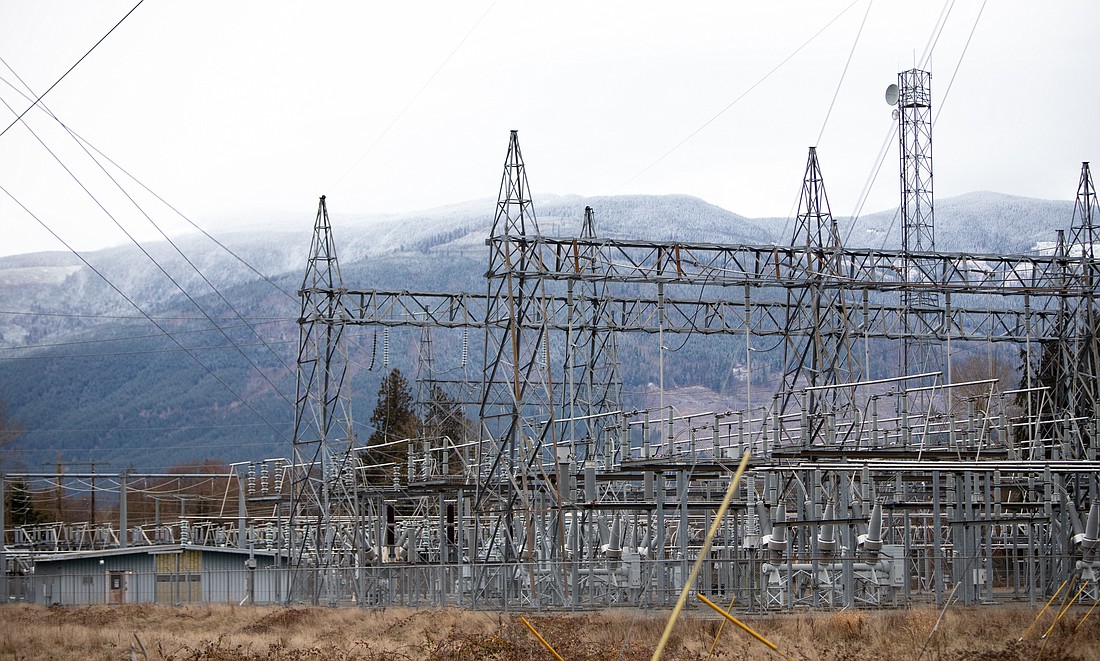 ---
---
As demand on the electric grid continues to rise and state mandates on clean energy use inch closer, utility providers are scrambling to find alternative storage options for clean energy products. 
The Washington Clean Energy Transformation Act requires the state's electricity supply to be free from greenhouse gas emissions by 2045, marking a significant shift from traditional coal, oil and gas. But in order to reach that goal, companies need to find ways to make clean energy projects available on demand. 
Clean energy from wind and solar projects is not available at the flip of a switch the way traditional gas and oil products are, but companies like Puget Sound Energy and Tenaska are trying to change that through major energy storage projects, like the proposed Goldeneye Project in Sedro-Woolley. 
The facility, designed to be an "unobtrusive" battery storage complex across 14.14 acres of land in Skagit County, would "charge" using solar and wind power during periods of high production, and "discharge" when energy production is low. 
"[This] project is a proposed reliability solution that will ensure local power is always available by adding new firm, clean dispatchable energy and capacity to the local electrical grid," said Tim Hemig, senior vice president of development at Tenaska, the company responsible for the project proposal. 
"The availability of firm dispatchable power in Sedro-Woolley will be increasingly important as utilities continue the transition to intermittent clean energy sources such as wind and solar," he added.
Though battery energy storage projects are heralded by some as necessary for the future of the environment, others are concerned about the safety risks they bring to communities, particularly related to the potential for severe fires in a region already struggling with intense summer wildfires and understaffed fire departments. 
Across the country, electric grids are struggling, particularly during extreme weather events like heat waves and abnormal freezes. In Texas, energy companies spent the summer pleading with residents to not use large appliances or air conditioning during soaring temperatures. In Ohio, power grids were strained this year when temperatures hit 100 degrees and almost 200,000 residents were without power. In Nebraska, rolling blackouts last winter meant Omaha residents faced temperatures 23 below zero without heat when the grid failed. 
Following several summers of historic wildfires and extreme heat, and as more Washington drivers make the switch from gas-powered to electric vehicles, fortifying Washington's electric grid could be a huge boon to the community, Hemig said. 
"As a resource designed specifically to address energy resiliency," he said, "this project will be a vital part of system redundancy that augments the electrical grid against outages resulting from wildfire damage or utility shutdowns that can occur in response to wildfire risk."
Battery energy storage facilities could significantly alleviate the strain on the grid in Washington, and represent the future of clean energy projects in the state, but only if Skagit County planners give them the go-ahead. 
"This is all new to us, as it has been with a lot of jurisdictions," said Brandon Black, the planning manager at Skagit County Planning and Development Services. "We're trying to get up to speed, to see where these facilities fit in." 
Three battery energy storage facilities have been proposed in the county in recent months, including the Goldeneye Project. Sounder Energy Storage, LLC, requested an interpretation of code for a possible battery storage site along 11.3 acres of Fruitdale Road in Sedro-Woolley, and a third site has been proposed near the Port of Skagit, Black said. 
"These things tend to come in waves," Black said, recalling a flood of applications related to marijuana shops when the I-502 code was developed. 
Dozens of other proposals have appeared across the state, including a controversial Tenaska-proposed project in Renton, prompting significant changes to county and state development codes. 
Earlier this year, Tenaska sought to build a 9-acre battery facility in rural Renton. In April, though, the Renton City Council opted to place a six-month moratorium on battery storage proposals while the county determined if the sites are safe. 
Many experts say they aren't. 
A September 2022 fire at Pacific Gas & Electric's battery storage facility in Monterey, California, drew ire, as did fires in 2019 and 2022 at two Arizona battery energy storage facilities, where firefighters were injured in an explosion. 
"Renton ... was worried about the burden on the Fire Authority," Black said. "We'll be working with our legal folks and I've been coordinating with the fire marshal's office, as well as some other entities. ... What safety measures are in place in other jurisdictions? What safety measures do we need to put in place?"
Earlier this year, the Whatcom County Council adopted new codes and standards for battery energy storage systems at the urging of the Planning Commission, said Robbie Eckroth, a planner for Whatcom County. 
Eckroth said the county has had developers approach them with questions about possible storage facilities, including NextEra Resources Development, LLC. 
In late 2020, NextEra submitted a development regulation amendment application, requesting the county consider amendments to zoning codes "for the creation of a land use permitting pathway for battery energy storage systems." Though the company hasn't formally submitted a proposal, Eckroth said, the door is open for others to do so. 
Black commended Whatcom's approach to the zoning updates.
"We're pretty behind, as a lot of jurisdictions are or were, like Whatcom and Renton," he said. "We're learning as we go ... It's nice to see that other jurisdictions have gone through similar processes, and we don't have to reinvent the wheel."